Commentary: Don't Adjust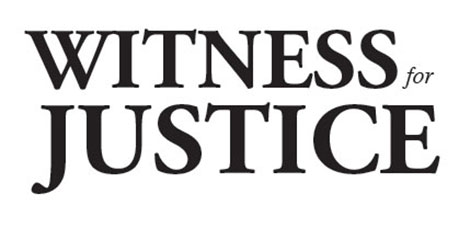 In a single day last week:
The President tweeted out his opposition, and then support, for a section of a surveillance bill that his entire party was ready vote for that morning. The tweet, and his sudden shift, were confusing and angered his supporters.
The President called a meeting with two Senators who, at his request two days earlier, crafted an immigration agreement that addressed the needs of DACA recipients, and on which legislators on both sides of the aisle could agree. They showed up to the meeting with their proposal only to learn that the President a.) had also invited the most virulent opponents to DACA and immigration reform, b.) was no longer interested in their compromise, which would shield some young immigrants from deportation and fund his border wall, and c.) was angered that they would even bring such a proposal to him.
The President reported in an interview that he had a good relationship with North Korean President, Kim Jong Un.
In a meeting about DACA and Immigration Reform, the President allegedly said that Haitians should be "moved out," called African nations s***holes, and wondered aloud why more people from Norway didn't immigrate to the U.S.
I remember being overwhelmed. This was one day.
We have become a nation having to process too much information — bad information — every single day.
Our tendency is to adjust to the new norm.
Don't.
This isn't normal.
None of us has the capacity to process everything that is happening. It comes at breakneck speed. Any one of the items I mentioned above would seriously sideline any previous administration for days, if not weeks at a time. Now, we get about an hour to process it before the next devastating piece of news breaks.
Meanwhile, the government is threatening a shut down.
Meanwhile, immigrants are being detained and forcibly removed from their places of employment, homes, and families without even being able to say goodbye to children and loved ones.
Meanwhile, Medicare and Medicaid and Healthcare options are being utterly eroded.
Don't adjust.
We can't let this begin to feel normal. It is a mess of apocalyptic proportions, and we will want to grow comfortable within it. We just can't let ourselves do that.
Peace advocates looking to build a just world for all, and who remain fully committed to practicing love of neighbor and love of self must be vigilant in this time. We cannot let the machinations that are unfolding lull us into a belief that this is just a new way of living in the world. It hurts like hell to see this – and every one of these actions and decisions has staggeringly painful consequences and we will lose some capacity to deal with it all.
But we will not give up.
We will not tire or flag in zeal for mustering our courage in the struggle.
And we will not reach a point where this begins to feel normal.
With God on our side, we will continue to speak and live through the power of a love that can and will conquer all. We shall, we shall, we shall overcome.
Rev. John C. Dorhauer is the General Minister and President of the United Church of Christ.
View this and other columns on the UCC's Witness for Justice page.
Donate to support Witness for Justice. 
Click here to download the bulletin insert.
---
Related News
Recently, I have been disturbed by the growing erasure of Thanksgiving as a legitimate holiday...
Read More