Commentary: Anti-Racism Resources for Children and Families
I'm asked often by local church clergy and faith formation staff about resources for talking with children about racism and white privilege. So I'd like to share a few helpful resources.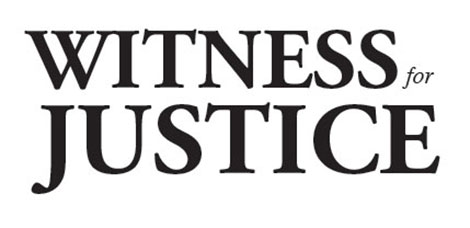 First, here are a couple of books for adults to read to both educate themselves about racism and help them in talking with children about racism. Jennifer Harvey in her new book, Raising White Kids: Bringing Up Children in a Racially Unjust America, shares stories from her own parenting experiences and insights from her work as a professor specializing in racial justice and white anti-racism. This book is chock full of relatable parenting stories and advice as well as solid research about racism and white privilege in the United States. Ijeoma Oluo's recent book, So You Want To Talk About Race, answers questions about racism in America in a straightforward, no nonsense tone that draws on her own personal experience. She answers questions about racism that many white people are afraid to ask.
One of the best practices for positive faith formation and personal transformation is the telling of and listening to stories, especially from those who are not like us. For that reason I've been recommending stories as a way for our children and families to begin to understand and appreciate diversity as a prelude to eschewing racism. For older children or tweeners I've been reading and recommending the novels of two authors of color. Akata Warrior by NNedi Okofafor is the story of an American born Nigerian girl who develops magical powers. While dealing with the usual issues of any young teen such as recalcitrant siblings and seemingly out of touch parents Sunny, the main character, confronts her destiny as a leader of the fight to save humanity. Leah Henderson's One Shadow on the Wall tells the story of a young boy in Senegal who fights to keep his family together after the death of his parents. This book is full of compelling characters and introduces the children in our churches to life in an African village.
Last, I'll recommend two books for younger children. The Village That Vanished written by Ann Grifalconi is the story of how a small African village escapes a band of slave traders. The story is presented in the style of African story telling. This beautifully illustrated book gives children a peek at the strength of another culture and helps to engender conversation around the ill-conceived and evil practice of enslaving other human beings. The kids from Parkland, Florida continue to make news as they respond to the mass shooting at their high school through action for gun law reform. But they aren't the first children and youth to fight and march for justice. The Youngest Marcher by Cynthia Levinson tells the story of the 1963 Birmingham Children's March through the eyes of one of the young marchers. This incredible story of children and youth marching against racism can inspire the children and families in our churches to think about what they can do to fight for racial justice in their communities.
Ivy Beckwith is the Faith Formation Team Leader for the United Church of Christ.

View this and other columns on the UCC's Witness for Justice page.
Donate to support Witness for Justice. 
Click here to download the bulletin insert.
---
Related News
While I was pregnant with our second child, our local church held an Advent Fair where we all...
Read More