Colorado UCC church to celebrate 30 years of ONA
A Colorado congregation of the United Church of Christ will celebrate the 30th anniversary next month of its Open and Affirming designation, which embraces the church's full inclusion and affirmation of all people.
First Congregational Church, in Boulder, Colo., is planning the celebration for Oct. 14-15, when it will honor the legacy and impact of being an ONA church through a variety of educational, musical, relational, and worship experiences. Bishop Yvette Flunder, of City of Refuge UCC in Oakland, Calif., will serve as the celebration's speaker and preacher, and will also headline a concert on Oct. 15.
"Having been ONA for such a long time, we have sometimes worried that we have grown comfortable and complacent," said the Rev. Christina Braudaway-Bauman, senior pastor of First Congregational. "Gay and lesbian folks have been members and leaders in our congregation for so long that sometimes we forget how unusual it is. And yet, there are many folks who come to us from other denominations and congregations that are still struggling over sexual orientation and they tell us how relieved and excited they are to be in a congregation that is so open and explicitly welcome."
First Congregational Church UCC was designated ONA in 1987, and was the 16th church in the denomination to do so — the first 15 churches joined as a group — and was the first from the Rocky Mountain Conference. The UCC's 15th General Synod in 1985 declared the denomination to the be "open and affirming" and called on all settings of the church to welcome LGBTQ people into their leadership and life with a message of love and compassion. There are now nearly 1,400 churches in the UCC that are ONA certified.
The ONA Coalition celebrated its 45th anniversary this summer during General Synod 31 in Baltimore, a commemoration of the founding of the UCC Gay Caucus (which later became the ONA Coalition) and the ordination of the Rev. William Johnson, the first openly-gay person ordained in a mainline church.
The church's associate pastor, the Rev. Pedro Silva, says that First Congregational hopes the celebration will encourage other congregations to become ONA.
"In the months and years ahead, as more and more UCC congregations reach similar milestones," Silva said," it is the church's sincere hope that our mutual encouragement serves as a blessing and inspiration to other communities considering ONA certification."
"In 2017, society has seriously wrestled with several challenges to the radically-inclusive message of the United Church of Christ, and in particular, the church's status as ONA," Silva said. "In times such as these, it is more imperative than ever for us all to take the opportunity to celebrate with one another, whether in body or in spirit, the revelation that, indeed, we are all One in Christ."
Braudaway-Bauman also believes that the church's ONA status has helped it become explicitly welcome in other ways in the last 30 years. "We have also made a covenant to be Accessible to All people with differing abilities, disabilities, or mobility challenges," she said. "We were also the very first UCC congregation to become WISE — Welcoming, Inclusive, Supportive, and Engaged in Mental Health… Frankly, I believe that our ONA covenant makes all these other things possible."
---
Related News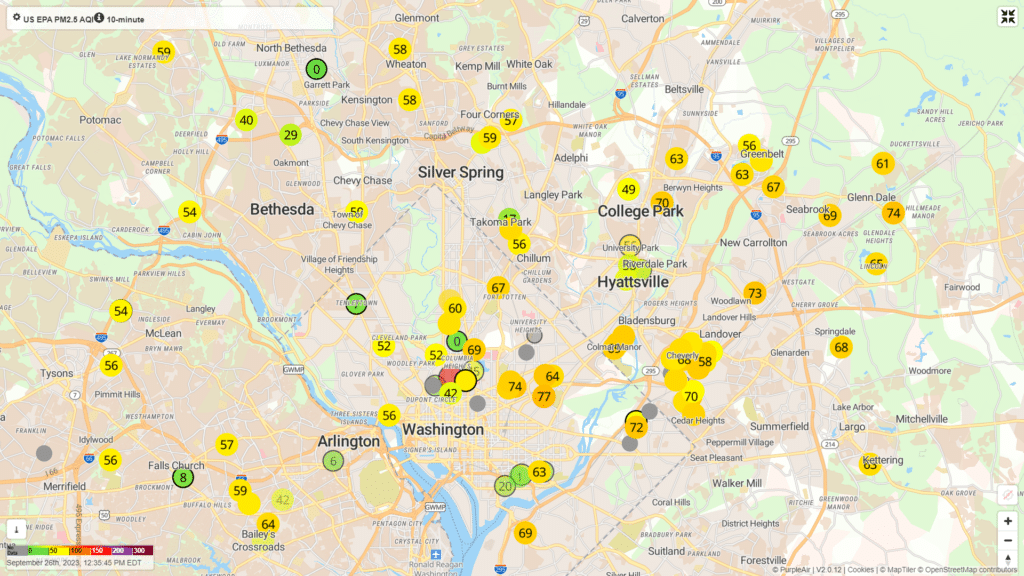 This summer, the United States experienced some of the worst days for wildfire pollution in...
Read More