Colorado church multi-faith camp promotes peace across religious lines
A United Church of Christ congregation in Colorado is taking a multi-faith approach to help children in its community deepen their own faith practices to promote peace now and in the future.
First Congregational UCC in Colorado Springs is introducing children to four global doctrines — Judaism, Buddhism, Islam and Christianity — as a way to grow their personal faith, while gaining a greater understanding and tolerance of the religious beliefs of others. And it's gotten rave reviews. About 60 kids from the area participated in the August event, and organizers are already laying the groundwork now in hopes of repeating the camp this summer.
"When I first had the idea, around November 2015, I had no idea where it was going to go," said Del Hokanson, director of children and family ministry at First Congregational. "The success of it somewhat could be the timing. When we were going through election rhetoric it became more important, and it became an opportunity to share the UCC values on justice. I think parents are also looking for something different for kids, especially in the summer."
"It ended being this mutual respect of each other's communities and each other," she added, describing her experience as a "Godly journey."
The program isn't meant to provide the width of any religion, but rather to offer a brief introduction and exploration of the four highlighted religions so that children experience other faiths and are shaped by newly-formed friendships and interactions.
"When I first started with the idea of going into other sacred spaces, I realized if I managed to get children of others faiths it would be more meaningful," Hokanson said.
The week-long event emphasizes some shared core values among the four faiths, such as the Golden Rule. For the first four days of the program, children learn the sacred symbols, rituals, prayer forms and festivals of each religion using music, art, activities and hands-on experience. After experiencing a brief taste of each religion — each at a different house of worship — the fifth day is spent celebrating everything the group has learned with community games, the creation of peace poles and closing rituals.
"I think more and more people want our kids to recognize that there are others who have different beliefs, but are like them — the same age, attending the same school — and to give them a multicultural experience," said Emily Bond, communications coordinator for First Congregational UCC. 
Even as plans are being formulated for this summer's camp, parents are asking for a similar program, prompting Hokanson to consider how adults can be part of barrier-breaking conversations across different religions.
"These are wonderful, beautiful people and we are not that different," Hokanson said. "It's important enough to take a risk to make this work, because the payoff is immense."
---
Related News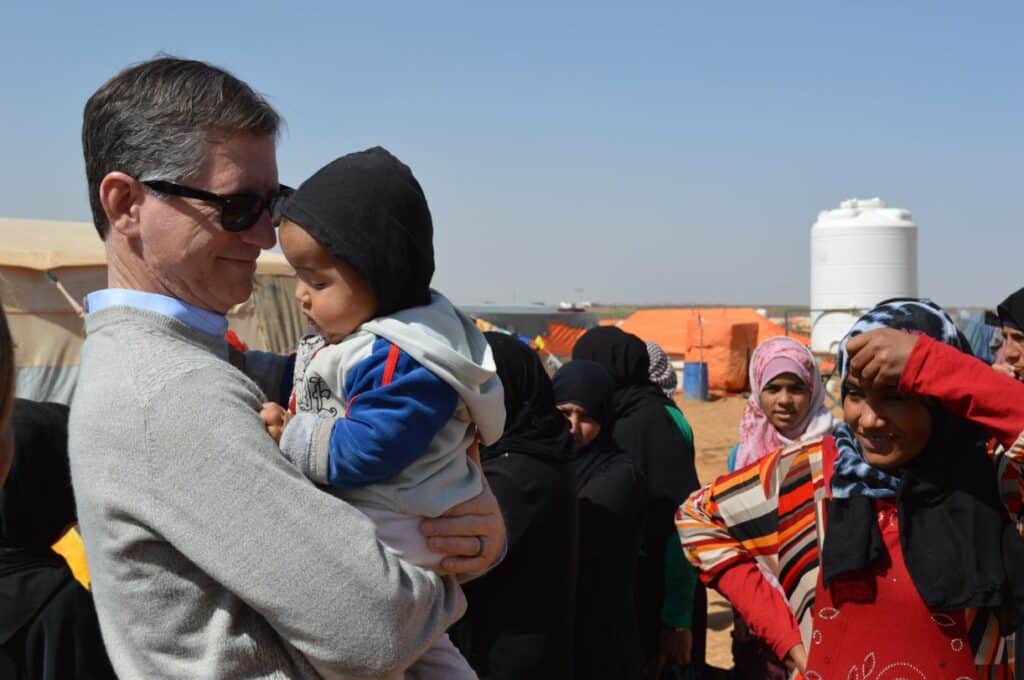 General Minister and President-elect John Dorhauer celebrates his new call with his wife Mimi...
Read More