Colorado church collects a half-ton in drive-in donations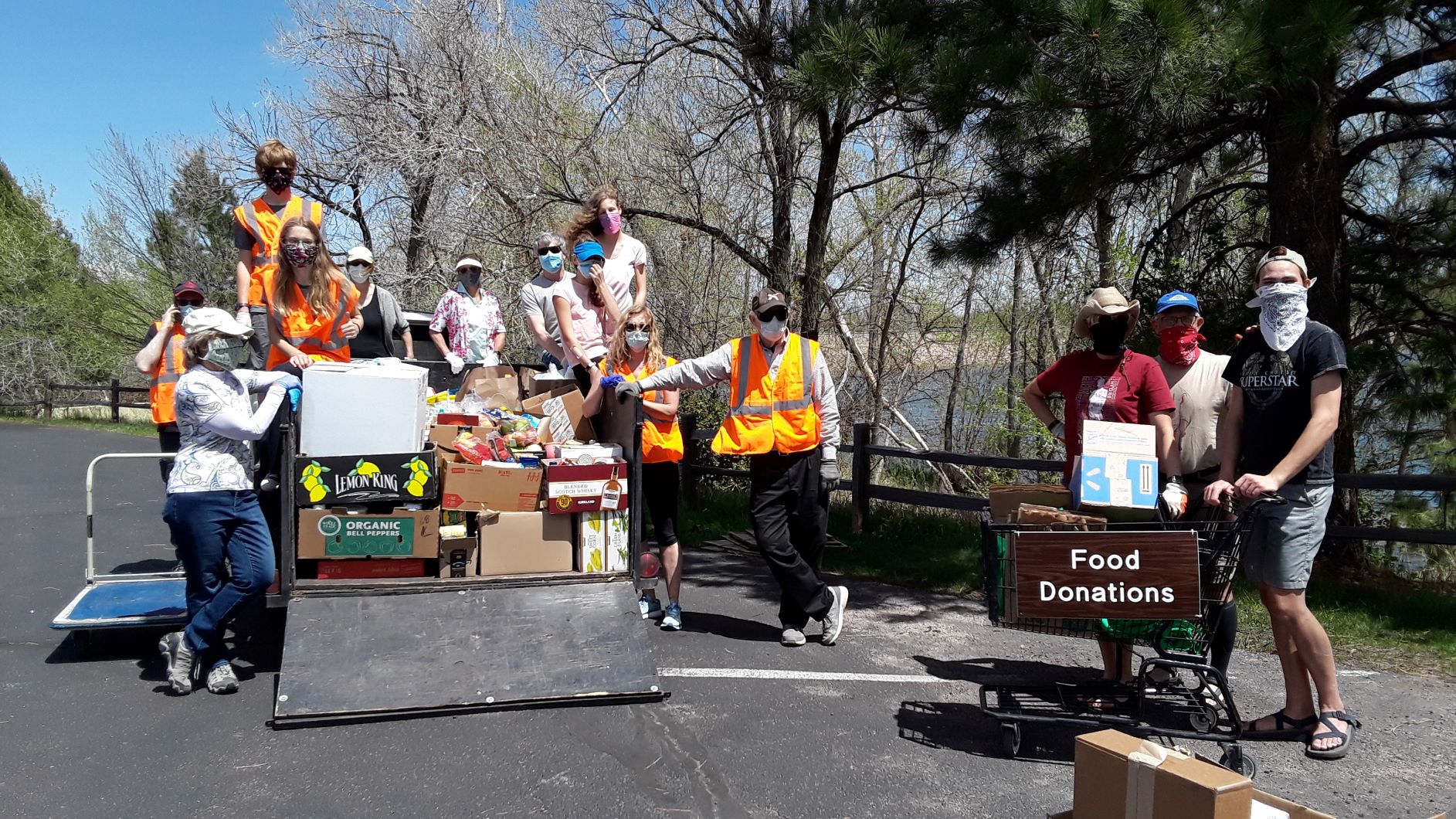 Members of a Colorado congregation worshipping virtually for the last eight weeks took the opportunity to "be the church" in the parking lot on Sunday morning, hosting a drive-in food collection drive to support a ministry partner in Colorado Springs.

"What a fantastic day it was," said the Rev. Anne Cubbage, pastor of Broadmoor Community Church, United Church of Christ. "Although we cannot meet together in person, this was a way to allow some folks to volunteer — with face masks, gloves and safe distancing — and others to get out of their homes, see some friendly faces (actually only the eyes), and donate to a great ministry." 
The church's 17 volunteers, both young and old, spent a couple hours collecting food and toiletries donated from church members and neighbors for the Westside Cares food pantry. A steady stream of cars in two drive-through lines kept the group busy packing a trailer, ending with over 1,000 pounds of staples and supplies. One of the pantry workers, who goes by Guiseppe, received the delivery and called it "the biggest donation of food I have seen in my time at WSC!"
"Broadmoor Community Church, UCC, was one of the charter churches for this ministry that offers support and care for our neighbors who live on the west side of Colorado Springs," Cubbage said. The church continues to support WSC through budget line items, weekly food collections, holiday special projects, and BCC members who volunteer with Westside Cares.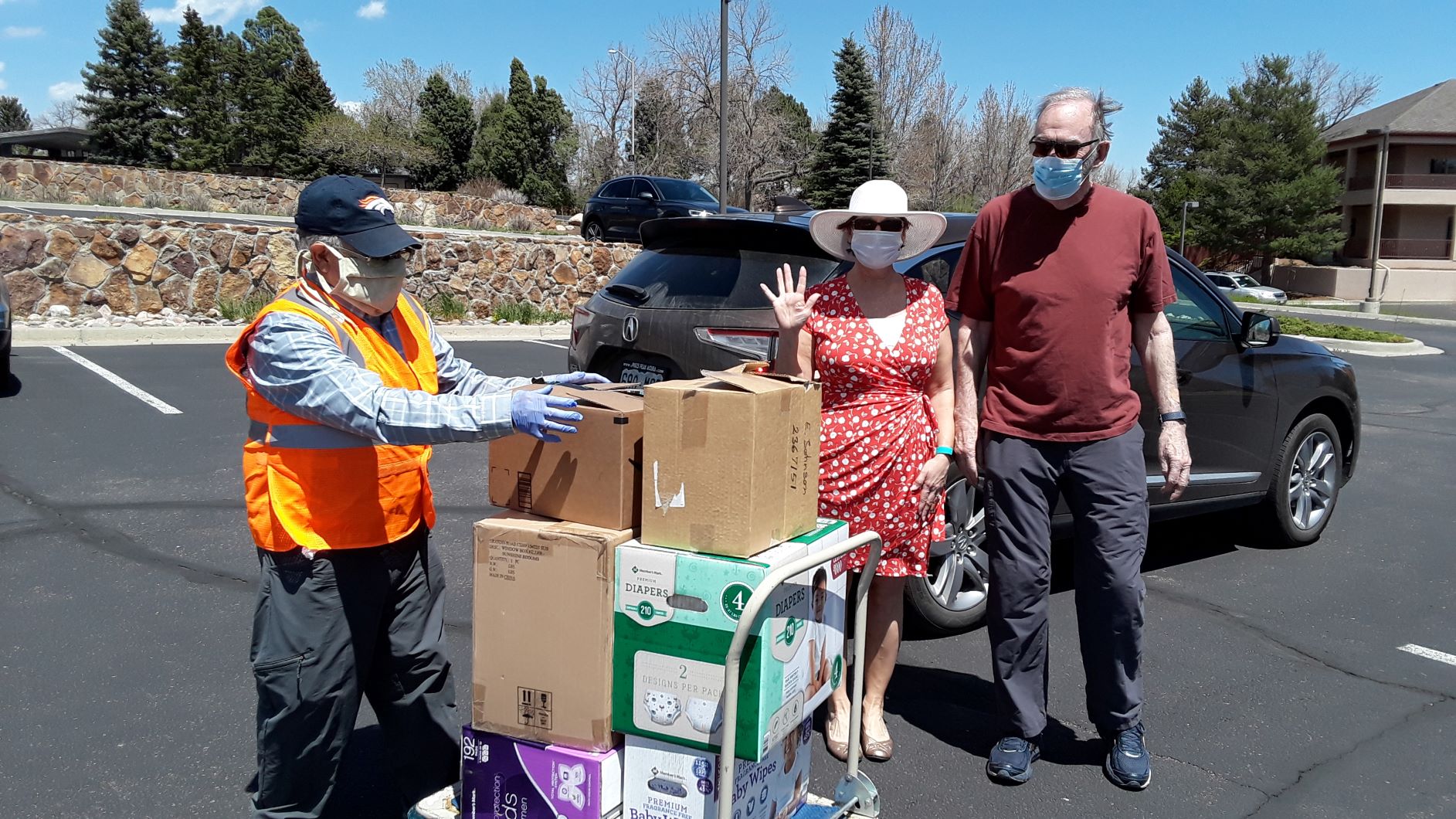 "In this period of COVID-19, so many of our neighbors have lost jobs and have to make decisions about paying utilities or buying food," Cubbage said. "Too many children who qualify for free or reduced lunch are not receiving that nutrition daily, and our large homeless population is no longer regularly able to receive prepared meals because most soup kitchens have had to shut down.
"One of our volunteers is the chair of our Board of Missions. She said, 'what a great idea this was.  I wish it had been my idea!' Another volunteer, who brought her entire family to help, said, 'We so appreciate your coordination and for asking us to volunteer.' Everyone was impressed with how much was donated." 
Broadmoor Community Church, planted 62 years ago just outside the city limits, spends a lot of time ministering on behalf of its neighbors, Cubbage said, starting food pantries, serving meals every Friday to a half-way house for released male felons, preparing a meal every other month for hundreds of homeless neighbors, and partnering with a local elementary school to support the students and teachers — at the beginning of the school year, at Christmas, and at Easter with backpacks, gifts and books.
Because of COVID-19, BCC has shifted gears a bit, but hasn't let the pandemic adversely affect its connection or call to ministry.
"We went from live worship on March 8 in our sanctuary where we were bumping elbows to online worship on March 15," Cubbage said. People now record their parts of the worship service, the sections are all edited together and made available on Sunday on the BCC website and on Facebook.  Members also meet in small groups via Zoom and connect by phone.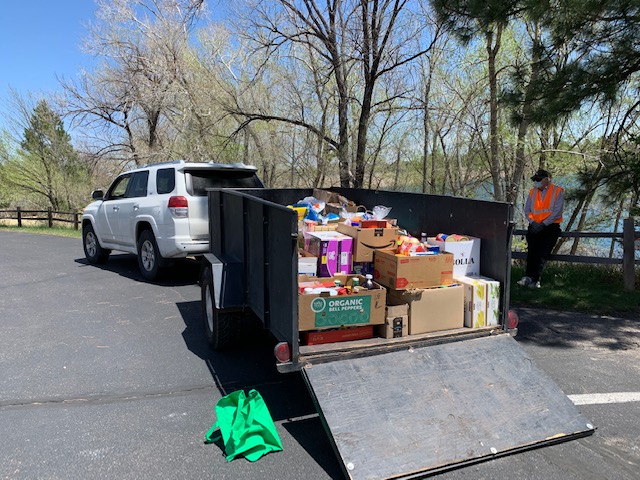 "We have a wonderful team of 25 who have each adopted shut-in or elder to call and touch base," the pastor said. "We also have Delivery Angels, a group of volunteers who will go shopping or pick up pharmaceuticals for folks in the congregation who ask." Cubbage is also reaching out to members living in the local residential retirement community with prayers and communion she has blessed.
As Colorado begins to come out from under a stay-at-home order, Cubbage said church members just started to talk about what happens next. BCC goes from one to two services on Sunday in the summer. This year they both may be held outdoors. And the church is working out ways to keep its online presence. "We want to continue to gather people in a safe way." 
---
Related News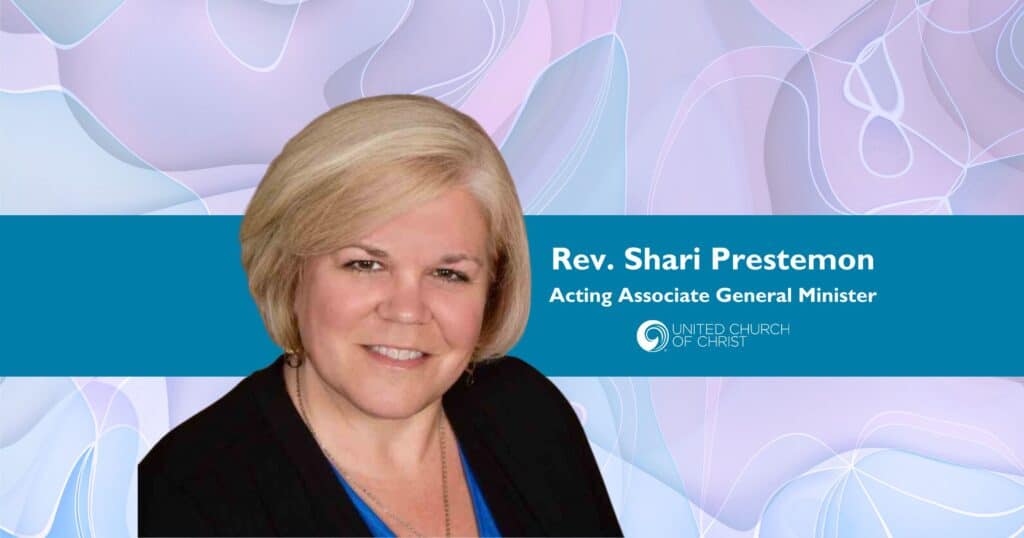 A new United Church of Christ national leader has been called. The UCC Board voted in a...
Read More