Coalition, at 50, will do more than celebrate anniversaries in Aug. 5-7 online gathering
A groundbreaking Christian movement will celebrate some big anniversaries Aug. 5-7 with a message of urgency.
Meeting online, members and friends of the Open and Affirming Coalition of the United Church of Christ will mark the organization's founding 50 years ago.
"Shaping Generations: Queer Justice and Love in the UCC" is the title of the 2022 National ONA Gathering. People can register for it here. Sessions will start at 7 p.m. ET on each of three days — Friday, Saturday and Sunday.

Resisting 'regressive forces'
One of the event's honored guests will be the Rev. William R. Johnson. In a groundbreaking action by the UCC's Golden Gate Association — also 50 years ago — he became the first openly gay man ordained to Christian ministry. But this year is not just a time to celebrate anniversaries, he said in a recent Pride Month video greeting to the UCC.
"We have shared a prophetic journey, liberating and enriching lives," Johnson said. "And we should rejoice. But today, as repressive forces threaten the civil liberties of so many, our witness for justice is needed more than ever before." He cited the overturning of Roe v. Wade and efforts at voter suppression as examples of those forces.
"We can see clearly that the regressive forces in America have their sights on ending same-gender marriage, on criminalizing contraception, on ending the right to privacy, and criminalizing homosexuality itself," he said. "Civil liberties that we have long thought secure are under organized attack.
"Friends, our justice work must continue with renewed commitment and energy."
Celebration and action
To be sure, plenty of celebration is on the event's agenda:
On Friday, Aug. 5, the Coalition will thank departing Executive Director Andy Lang for his leadership.
A segment on Saturday, Aug. 6, will mark Johnson's ordination in 1972, and, 10 years later, that of the Rev. Anne Holmes, the first openly lesbian woman to be ordained.
Sunday, Aug. 7, will include celebrations of ONA churches; the ministry of the Rev. Mike Schuenemeyer, retiring as leader of the Health and Wholeness Advocacy team in Justice and Local Church Ministries; and the founding of the Coalition itself.
But exhortation and calls to action are on the agenda, too, in the form of:
Lang's Friday address on "The State of the ONA Movement."
A Saturday conversation among a panel of queer clergy.
An opening sermon Friday by the Rev. Rhina Ramos, national coordinator of the UCC's Proyecto Encuentros, and a closing keynote Sunday by Bishop Yvette Flunder of The Fellowship of Affirming Ministries.
Johnson offered specific action ideas in his video greeting. "If your church is not yet Open and Affirming, begin the process to make it so," he said. "Work to elect justice advocates at all levels of government. In these regressive and repressive times, many people need strength for the journey. As we always have, let us continue our historic United Church of Christ commitment to justice, peace, sustainability and a world where all may be one."
---
Content on ucc.org is copyrighted by the National Setting of the United Church of Christ and may be only shared according to the guidelines outlined here.
---
Related News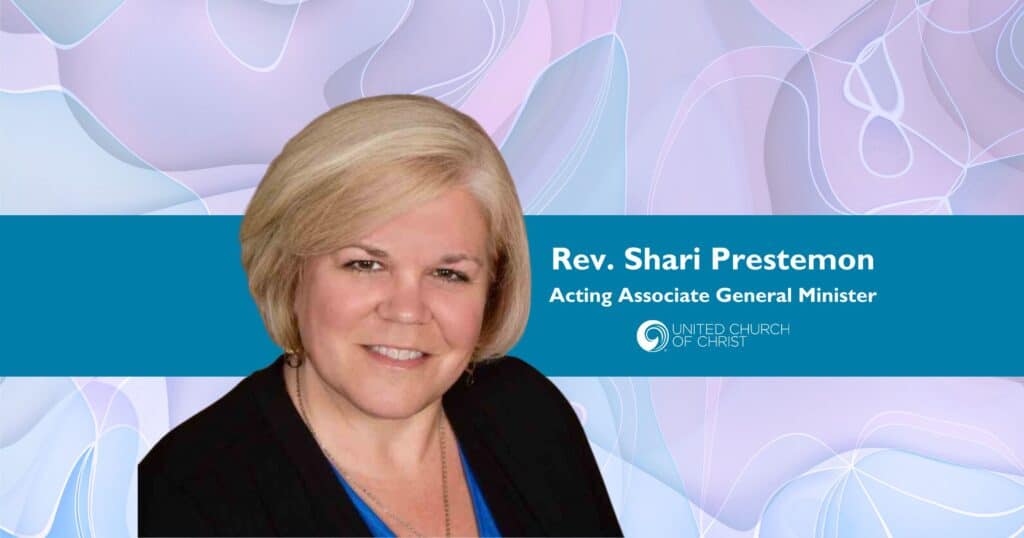 A new United Church of Christ national leader has been called. The UCC Board voted in a...
Read More