UCC pastor to take message of climate care to interfaith audience at Parliament of World's Religions
A United Church of Christ minister in Southern California is preaching climate care next month at a global gathering, but his remarks about how different faiths engage the care of creation aren't addressed only to one faith group. The Rev. Robert Shore-Goss plans to break down interfaith barriers and help build interfaith cooperation in caring for the Earth and all life among his Christian, Jewish, Muslim and Buddhist listeners.
"I wanted to attract the widest interfaith audience," said Shore-Goss, who will represent the UCC's Southern California-Nevada Conference during the 2015 Parliament of the World's Religions Meeting and lead a discussion about the interfaith effort on earth care. The meeting takes place Oct. 15-19 in Salt Lake City.
His workshop, "Interfaith Understandings about Earthcare: How Buddhists, Jews, Christians, and Muslims can speak together about climate change," will explore how those faith communities' respect for nature derived from religious resources, how they respond to climate change, and how they can engage interfaith communication and coalitions to take action for the Earth.
"It is taking the UCC principle of 'united and uniting' and going several steps beyond," Shore-Goss said.
"I believe in two significant principles," said Shore-Goss. "First, we all share life on the Earth, and climate change impacts us all. It makes sense to work together to reduce the impact of climate change. Second, I accept a principle articulated several years ago by Hans Kung, a Catholic theologian, 'There will be no peace until the religions are at peace.'"
Shore-Goss is the senior pastor of MCC UCC in the Valley, a dual-affiliation congregation of the UCC and Metropolitan Community Churches in North Hollywood, Calif. A carbon-neutral congregation, which includes the planet Earth as a member, it won a 2011 award for Advocacy for Environmental Issues from California Interfaith & Power.
This will be his first time attending the Parliament of the World's Religions. About 10,000 people from 80 countries and 50 distinct faiths are expected to attend the gathering, which first assembled in 1893 and claims to be "the oldest, largest, and most inclusive gathering of people of all faith and traditions."
In addition to pastoring MCC UCC in the Valley, Shore-Goss teaches world religion classes at California State University and Claremont School of Theology, on topics including justice and environmental issues in various faith communities.
"Judaism, Christianity, and Islam share notions of God's community and covenant. So it is natural to assist folks in each tradition," he said. "Sallie McFague quotes the poet Wallace Stevens in several books that 'Nothing is itself taken alone. Things are because of interrelations and interconnections.' This is true of the religions of the book, and it is a central principle in all forms of Buddhism. It is the basis for compassionate care for the Earth and all life. It is the foundation of a common spiritual practice in each religion."
---
Related News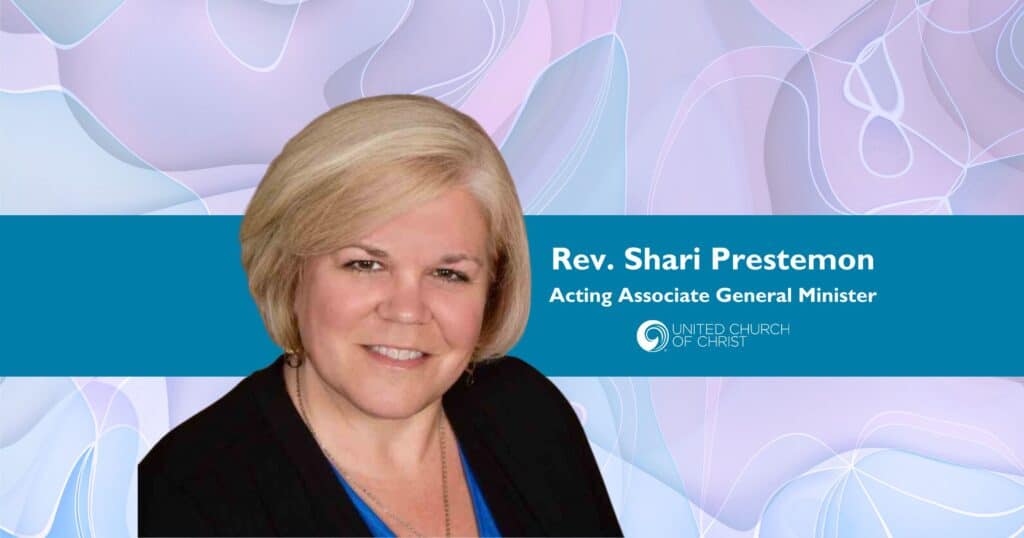 A new United Church of Christ national leader has been called. The UCC Board voted in a...
Read More