Climate crisis, youth strike call impels action across the UCC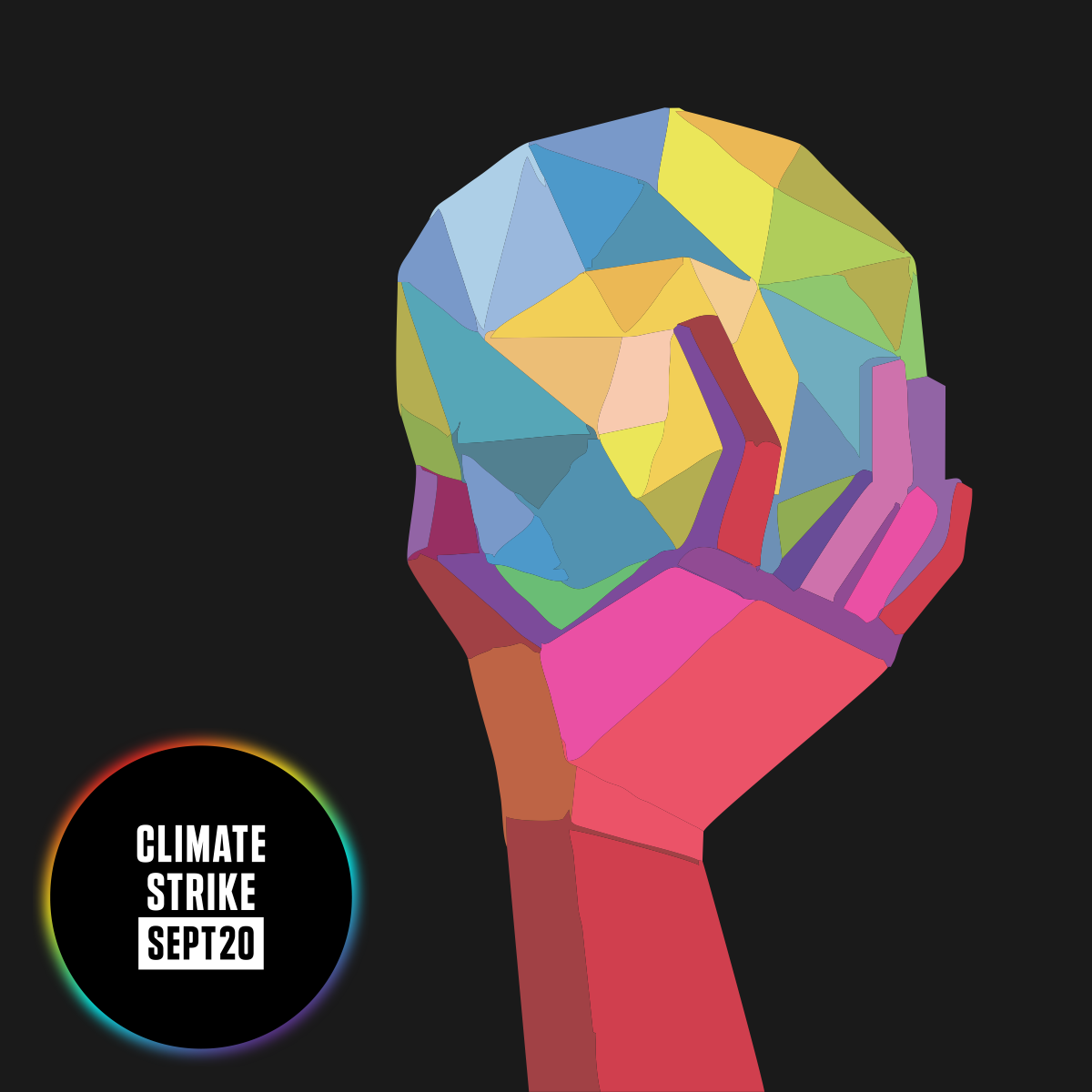 The climate crisis is an emergency, and the world's youth are calling on all of us to start acting like it. On Friday, Sept. 20, three days before the United Nations convenes Climate Action Summit 2019 in New York, the UCC will be following the lead of young people leading strikes for the love of creation in cities and towns across the planet.
"Our youth not only know that the future of the earth is in peril; they also know it is they who will suffer the most severe consequences," said  the Rev. John C. Dorhauer, General Minister and President. "The United Church of Christ is greatly encouraged by the movement taking shape under their leadership. We stand ready to serve them in any way we can."
On Fridays around the world over the last year, students walked out of their classrooms and into the streets to compel action on the climate crisis, in a movement that has called millions in over 160 countries and 2,000 locations. Young people want all citizens of the earth to join them by dropping business as usual and participate in the 2019 Global Climate Strike. It is a week of action, Sept. 20-27, beginning Friday, with what is shaping up to be a monumental day for environmental justice. Event organizers are logging strike locations all over the world.
"We, too, believe that it is our responsibility to care for creation," Dorhauer said. "For too long we have consumed resources without restraint. Our blatant disregard for the health of the planet has come at a high cost – and we are asking our children and grandchildren to pay the price for it. We support their movement and seek to join them in defiance of a government that has shirked its responsibility to safeguard the planet and care for Mother Earth."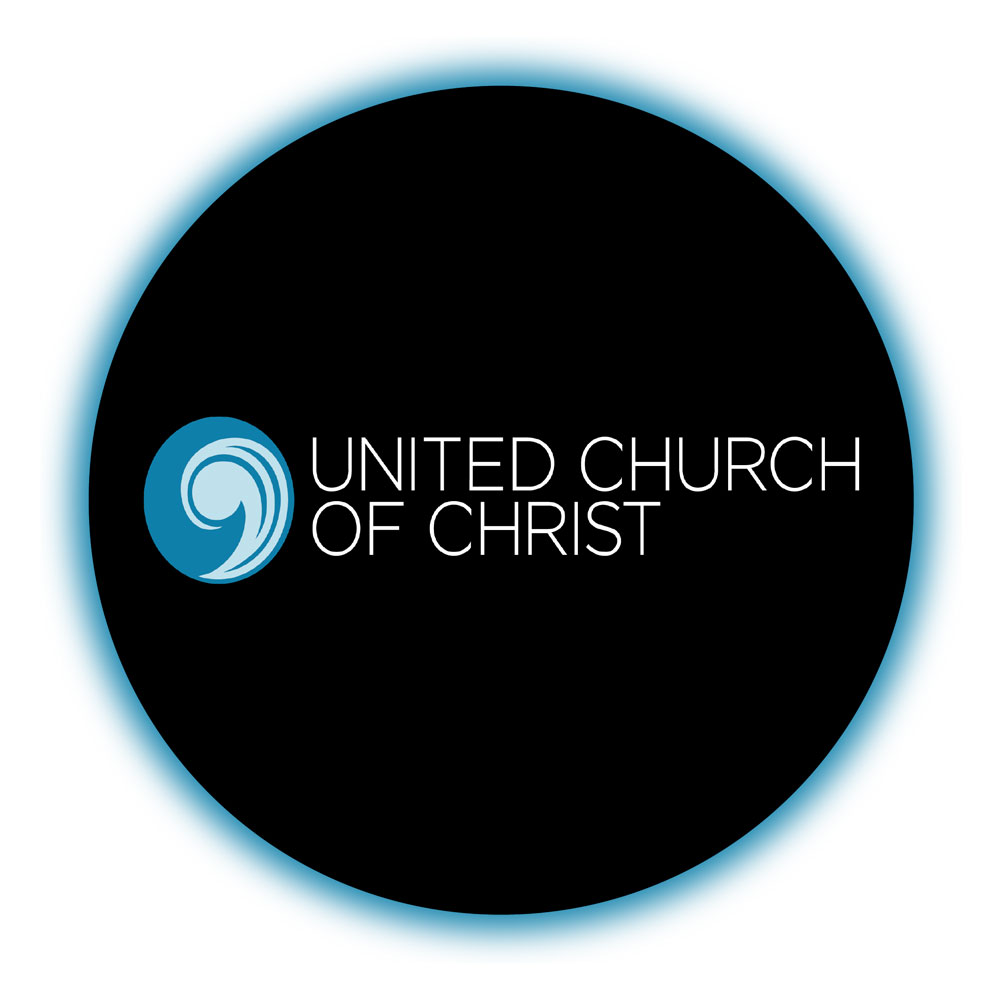 In Cleveland, home of the UCC National Offices, the church is hosting an interfaith vigil at the Amistad Chapel prior to the noon strike on downtown's Public Square. All are invited to the 11:15 a.m. service that will give participants time to ground themselves in the values and beliefs – love of creation – that motivate their action, before joining the event a few blocks away.
"The Bible, my sacred text, tells a story of creation that culminates with God declaring all of creation good and tasking humankind, not with its ownership but with its care. Our generation is failing miserably at this task," said the Rev. Traci Blackmon, associate general minister, Justice and Local Church Ministries. "The consequences of our negligence are evident in increased global warming, catastrophic flooding and the normalization of climate extremes. Ice caps are melting, beaches are disappearing, wild fires are erupting with more frequency. The earth groans, yet our current political leadership refuses to hear the groans and alter our current course. For these reasons, I am following the leadership of our youth who are calling for a world-wide climate strike on Sept. 20."
Across the country, UCC congregations are organizing group participation, setting up time to make signs or to listen to speakers, organizing debriefing sessions afterward at church and planning special Sunday services to address the climate crisis.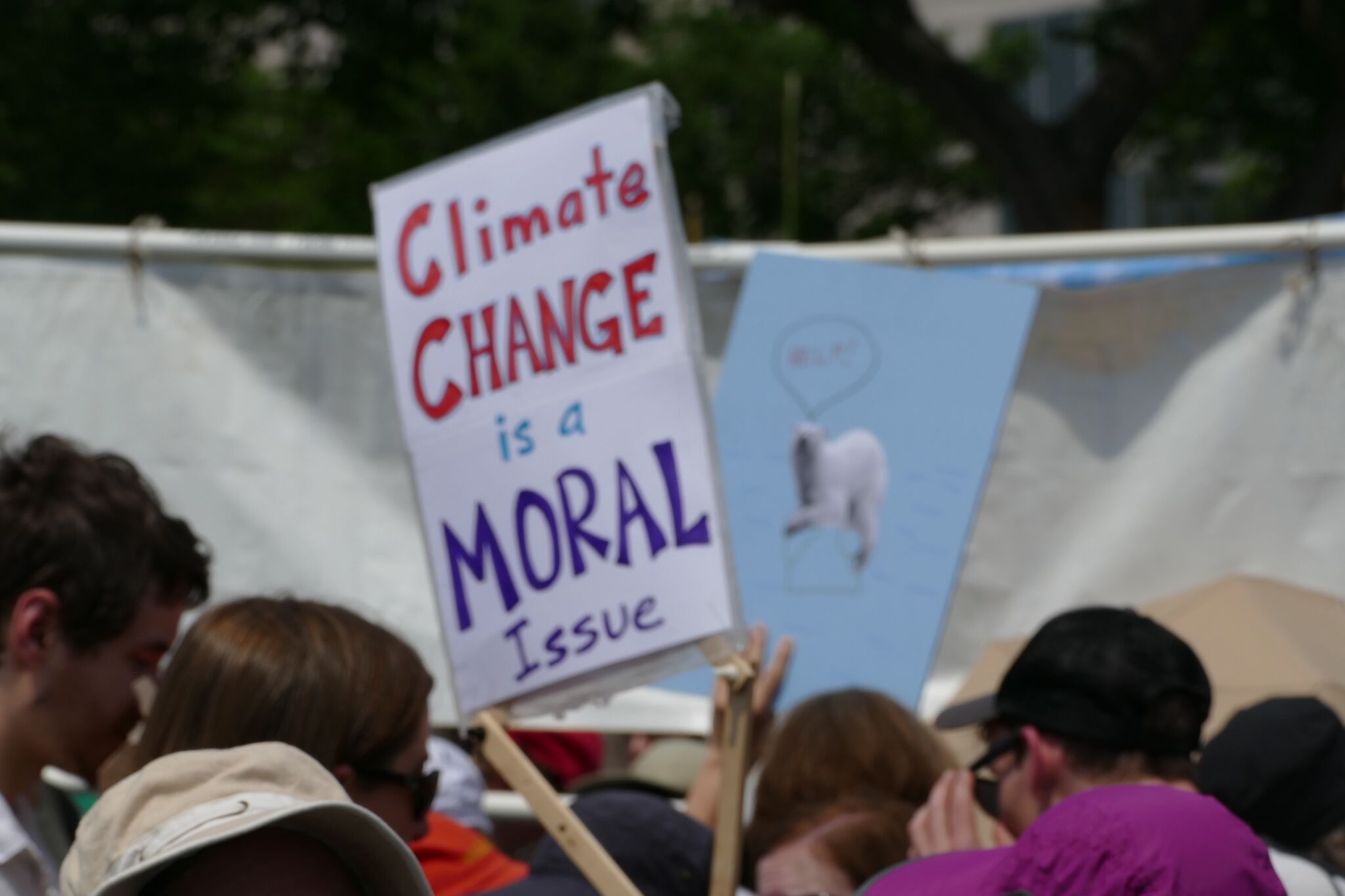 "Washington Park UCC is organizing and recruiting folks to be at the march/rally in downtown Denver," said church volunteer, the Rev. Allyson Sawtell. "We're having a poster-making party the Sunday before, for signs to use at the march and to place all over our church lawn and parking lot the following Sunday. We're also putting together a flier of information around alternatives for those who cannot attend the march, can't get off work, or are unable to walk that far." The church also plans a special liturgy for Sunday, Sept. 22, "focused on fighting business as usual, facing the pain of healing our planet, and committing to the hard work of healing creation."
In Tempe, Arizona, following the lead of Zero Hour founder Jamie Margolin, advocates from Desert Palm UCC will gather at the local courthouse and marching to the Arizona State Capital for the strike Friday afternoon. Afterward, the church will hear from the young climate activist during a debrief session at the church.
"At 6 p.m. we'll be opening the sanctuary to anyone who would like to debrief and/or learn more," said the Rev. Tom Martinez, who serves as liaison between the UCC Southwest Conference and the UCC Council on Climate Justice. "We'll be showing a video presentation by Jamie by way of lifting up our youth leaders and framing the issue. The gist of her message draws on the everyday analogy of weeding. She says you don't want to simply clip off the top of a weed, but rather pull it out by the roots. The roots in relation to the climate crisis, she believes, are involve centuries of colonial occupation and exploitation, along with our deep ideological and spiritual alienation from the natural world. But she says it much better."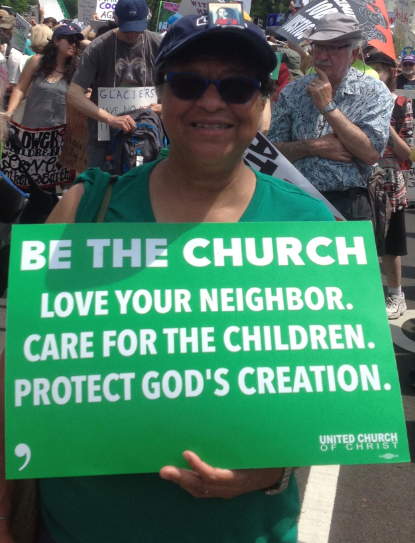 "The youth leading the strike movement have brought upon us a moment of truth," said the Rev. Brooks Berndt, UCC minister for environmental justice. "There is no more evading the fundamental question faced: Do we as adults truly care about the world they are inheriting and are we willing to act accordingly? We can ask this question of ourselves as individuals but also of every institution to which we belong and of every candidate for which we vote. It is ultimately a question of what it means to actualize love in deeds rather than rhetoric."
Berndt will take part in the Cleveland Climate Strike on Sept. 20, and on Sept. 24, in a faith-based climate consultation in New York following the U.N. Summit on Sept. 23. On Tuesday, Sept. 10, Berndt is hosting a webinar on the climate strike at 1 p.m. EDT.
"In the process of simply inviting an interfaith panel of speakers for our webinar and promoting the webinar to the broader public, I have been struck by the desire and enthusiasm people have for coming together across lines of faith." Berndt said. "There is quickly an underlying sense of shared purpose. In a time of crisis, one can at times witness a transcendent spirit that draws people close."
"The stewardship of the earth is an act of discipleship. We are responsible for the world we leave for future generations," Blackmon said. "I invite you, on Sept. 20, to follow me as I follow them. "
"For people of faith, the climate strike is an opportunity to give form and substance to love," Berndt said. "As the good book says, 'let us love, not in word or speech, but in truth and action.' This is a tangible way to express our love of creation, our love of neighbor, and our love of children."
Learn more about the Climate Strike actions and locations here. Register for the Climate Strike webinar here. Share your church's participation in the Climate Strike.
---
Related News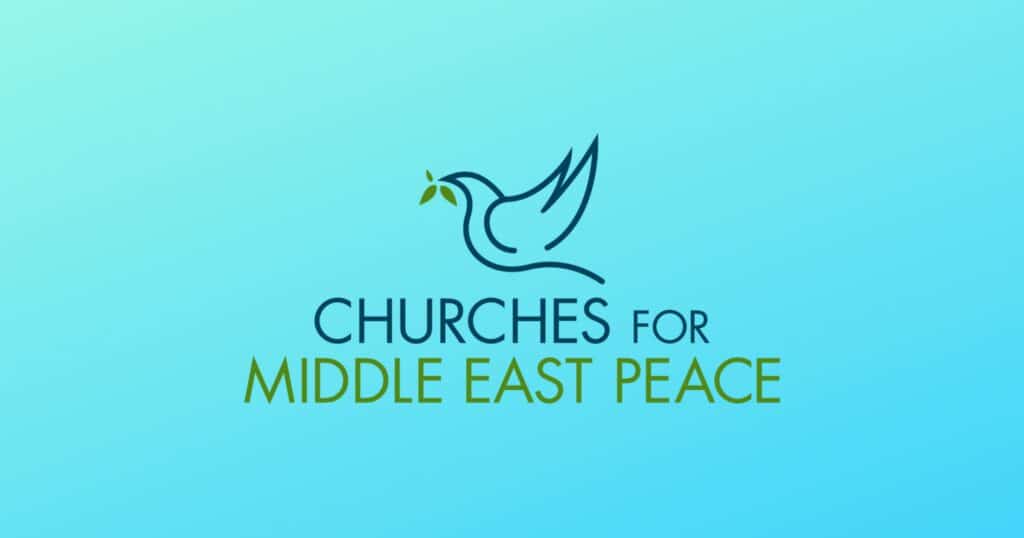 The following statement was issued Dec. 2 by Churches for Middle East Peace (CMEP), of which...
Read More