Climate activists glad White House won't delay Keystone Pipeline decision
UPDATE: President Barack Obama rejected the Keystone Pipeline on Friday, Nov. 6, after seven years of review. "The State Department has decided that the Keystone XL pipeline would not serve the national interest of the United States," he said. "I agree with that decision." 
ORIGINAL STORY: The Keystone XL Pipeline took another hit on Tuesday, and environmental activists of the United Church of Christ are certain the project is approaching its death knell. 
The White House announced on Nov. 3 that President Barack Obama will reject a request from TransCanada Corp., the company seeking to build the 1,179-mile oil pipeline, to suspend the review process, and that the president would decide the overall fate of the project before the end of his term in January 2017. 
"While we can't run a victory lap yet, Obama's stance shows just how far we have come as a nation," said the Rev. Brooks Berndt, the UCC environmental justice minister. "There is a world of difference between what our political leaders were saying [on the pipeline] in 2010 and what many of them are saying now." 
"All of the credit for this shift goes to public advocates like Jim Antal. He was willing to get arrested in front of the White House, so that this would become a moral issue weighing on the conscience of elected officials and the general public," Berndt added. 
Rev. Antal, conference minister of the Massachusetts Conference of the UCC, has been arrested twice — once in 2011 and again in 2013 — in acts of civil disobedience opposing the pipeline.
"In 2011 The KXL pipeline was a done deal, until 1,253 of us were arrested at the White House, and 63 of us spent 3 long days and nights in jail," Antal said. "Since then, it's been a household word — and finally, TransCanada is recognizing what I've said in sermons to over 100 congregations: the Keystone XL pipeline will not be built!"
"The KXL pipeline is a symbol," Antal continued. "But in addition to being a symbol of the fossil fuel infrastructure that needs to be stopped, it's now also become a symbol of what people power can accomplish."
The administration has been under pressure from environmental advocates to block the pipeline, which has been in the works since 2008 and would transport 800,000 barrels of oil each day to move from tar sands fields in Alberta, Canada, to refineries on the Gulf Coast. Obama has vetoed two bills from Congress that would have approved the pipeline, and has stated that he would only approve it if it didn't "exacerbate the climate problem." 
"A strong stand on the Keystone XL oil pipeline by the Obama administration would bolster momentum for robust agreements at the U.N. climate talks in December," Berndt said. "The UCC is aiming to add to this momentum by joining a national day of action on Nov. 14 that is calling upon governments to stop subsidizing the fossil fuel industry."
---
Related News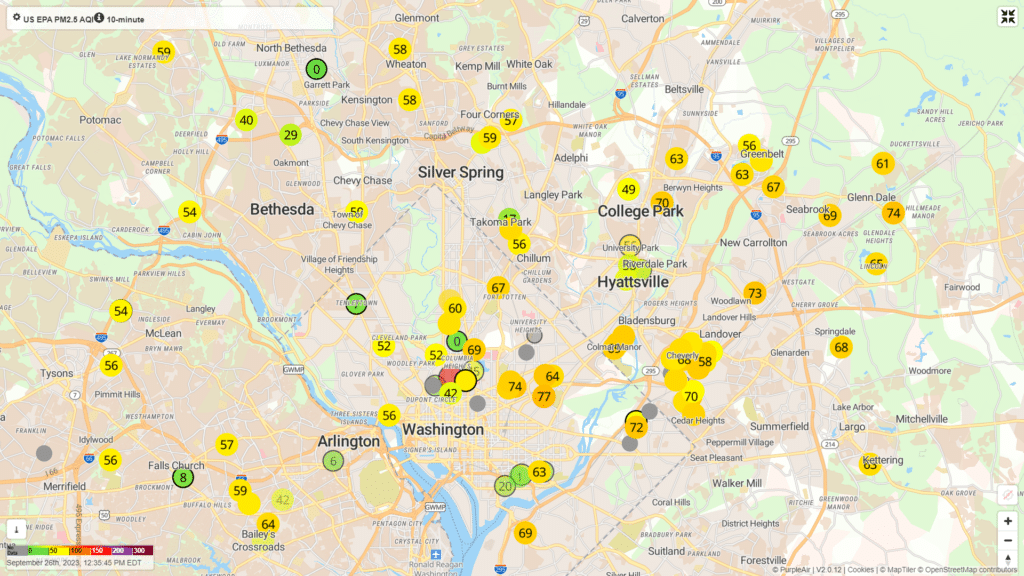 This summer, the United States experienced some of the worst days for wildfire pollution in...
Read More