Climate Hope Cards turn General Synod resolutions into action 
A denomination-wide movement to influence environmental policy and government regulations received a boost at the United Church of Christ's 34th General Synod meeting this week in Indianapolis.
The Rev. Brooks Berndt, minister for Environmental Justice, and Thaddaeus Elliott, justice and peace fellow with the UCC Office of Public Policy and Advocacy in Washington, D.C., promoted the Climate Hope Cards campaign during an afternoon workshop on Saturday, July 1. 
Building on several previous General Synod actions on climate change and environmental justice, including four proposed resolutions at the current Synod, the UCC's environmental justice and policy offices worked to create a postcard campaign that local church members can use to advocate for new or revised EPA rules to protect the environment from provisions of recent federal legislation.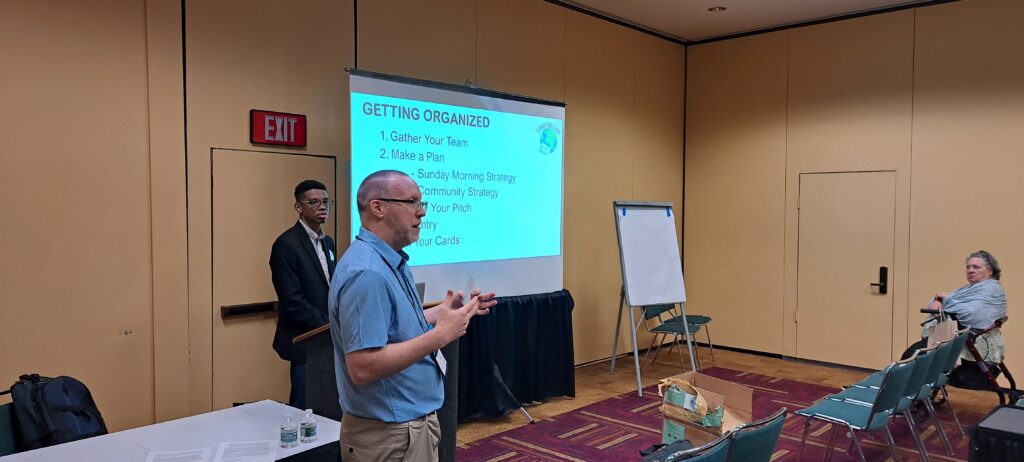 Elliott pointed to two previous Synod actions in particular driving the campaign; a 2007 resolution urging "recommitment to the Christian vocation of responsible stewardship of God's creation," and a 2021 declaration on the rights of nature calling on churches to "foster respect and gratitude for nature as divine gift."
Using Climate Hope cards, local churches can engage church and community members in an effort that is both easy and effective. "This gives people an opportunity to invite others into a movement that we can grow," Berndt says. "It gives people an activity they can do to address those who are decision makers making decisions that are life and death decisions affecting the quality of life for generations to come."
The United Church of Christ is no stranger to legislative advocacy on a number of issues, including environmental justice. Elliott reminded workshop participants that it was the Rev. Benjamin Chavis, then a UCC minister in North Carolina, who coined the term "environmental racism" in response to the dumping of toxic waste in his state in 1983. 
The Climate Hope cards are currently available to local congregations participating in the campaign. Completed postcards are scheduled to be returned to the UCC Washington, D.C., office in August and delivered to EPA and other decision makers in September.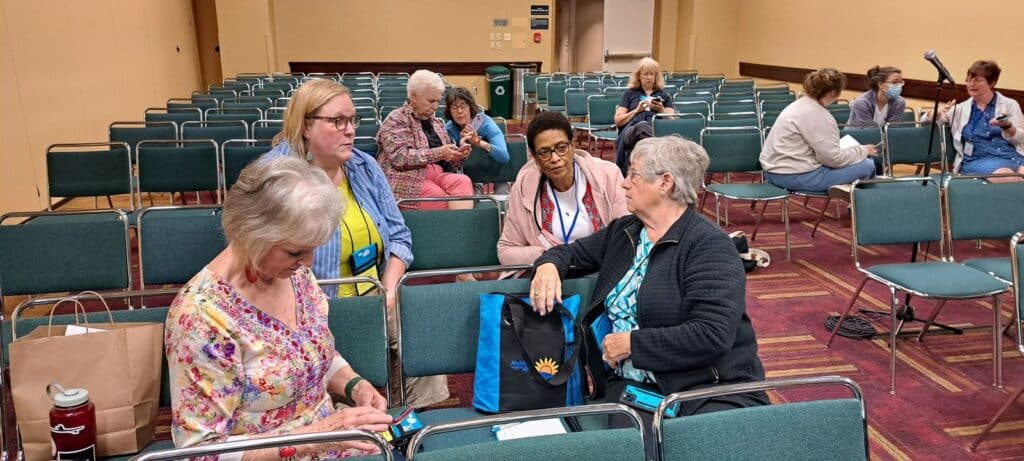 This activity, Berndt adds, is "a way to actualize the spirit of many resolutions we passed over the years. It gives people an opportunity to make a statement and turn that statement into action."
During the workshop, participants learned then practiced suggested steps for promoting Climate Hope cards in their churches and communities. Berndt suggested gathering a team of people to work on the project, developing strategies for promoting the availability and purpose of the cards, and making sure completed cards are returned on time to the national setting so they can be forwarded in time to make an impact on decision makers.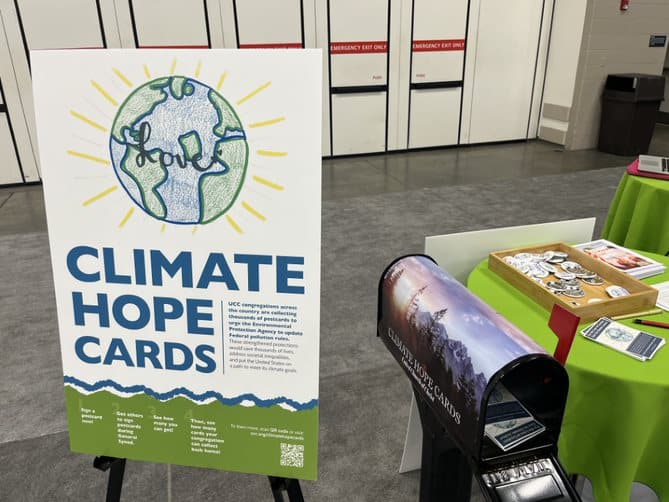 Most important to "practice your pitch." Berndt admits that of all possible tools, they chose postcards. It is something tangible and visible that can be delivered to decision makers. More importantly, it "facilitates a conversation. "These postcards are a conversation starter and a way of bringing people into a movement," he says. "We know that conversations are the beginning of changing hearts and minds."
More information about the Climate Hope cards can be found in the exhibit hall at General Synod, or by visiting ucc.org/climatehopecards. 
Tim Kershner is a General Synod newsroom volunteer from Campton, N.H., in the New Hampshire Conference.
---
Content on ucc.org is copyrighted by the National Setting of the United Church of Christ and may be only shared according to the guidelines outlined here.
---
Related News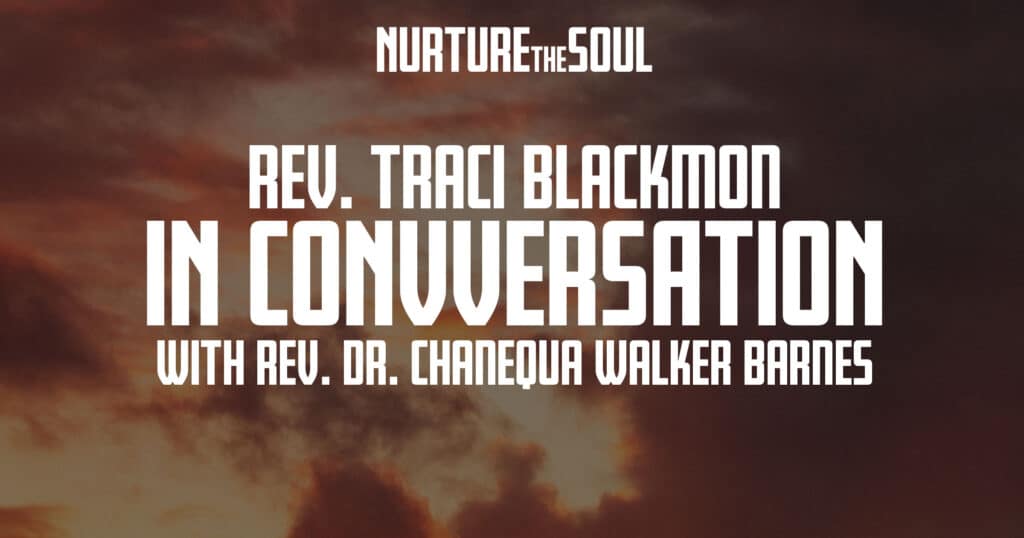 The impact of trauma and the need for self-care are vital -- and sacred -- topics for the...
Read More