Cleveland congregation's $100 bills create a ripple effect during coronavirus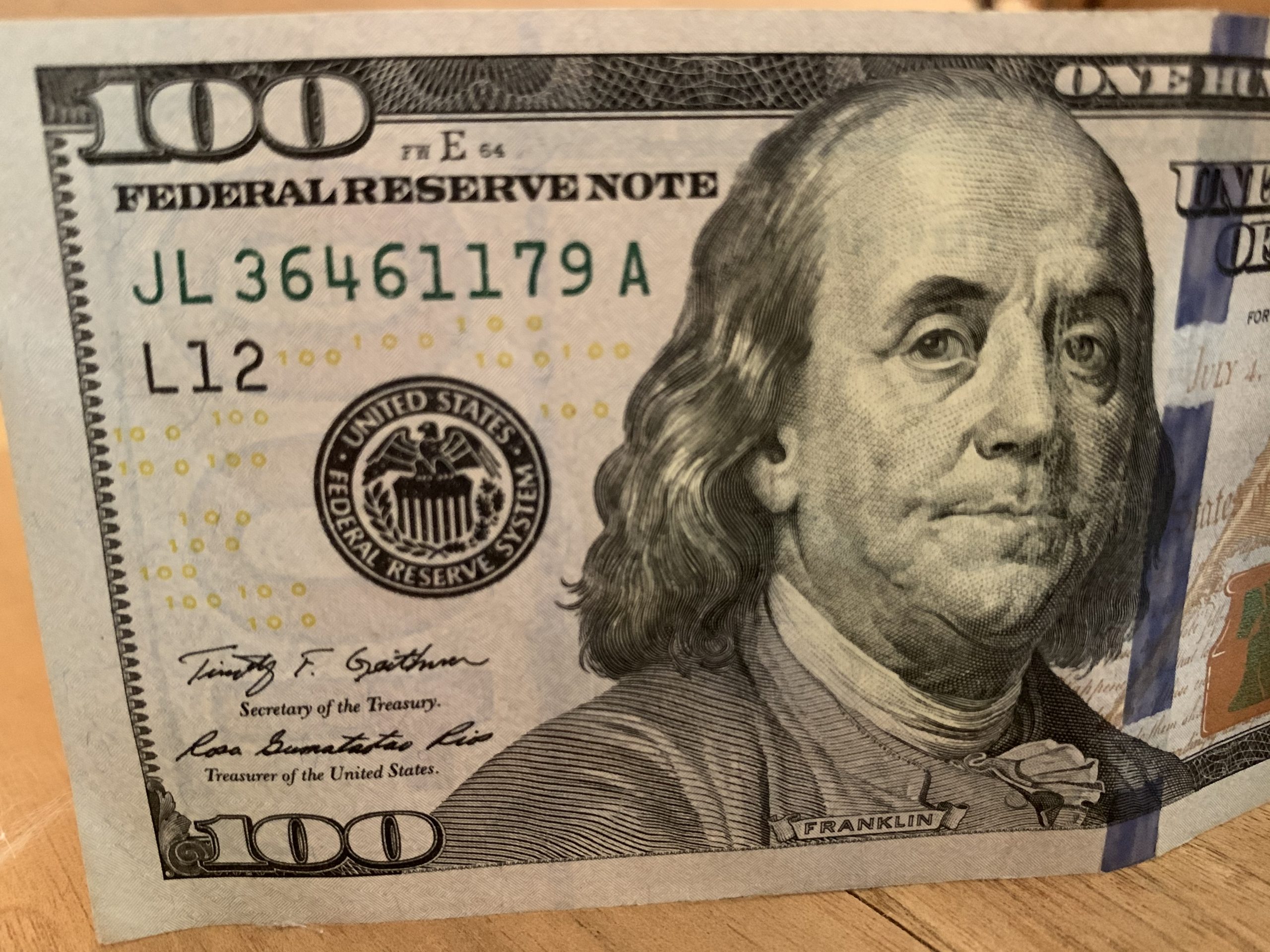 What would you do if your pastor handed you $100 and told you to give it away any way you choose? Churchgoers in Cleveland had to wrestle with that decision after a generous benefactor provided Pilgrim Congregational United Church of Christ the means to give everyone in worship an envelope with cash to spend on others.
A great idea, made more complex by the coronavirus pandemic.
A small, red envelope
"Pastor Kelly told the congregation that she had a challenge for us during a weekly service," said Molly Martin. "She had just given a really inspiring sermon about the 'ripple effect' we have in the world — how one act of kindness can go a long way, and continue to affect others as positivity, good deeds, kindness and God's love are spread from person to person. She talked about the transformations that can also happen within our hearts when we spread love and help others." 
After her sermon the Sunday before Lent, the Rev. Kelly Burd instructed congregants to come up to the altar, one by one, to receive a small red envelope, telling them not to open them until everyone had one.

"I was certain I would find a little slip of paper stating a random act of kindness I could choose to do that week," Martin said. "Everyone waited in the pews with their envelopes until Pastor Kelly finally gave us permission to open them. As I was opening mine, I was surprised to hear audible gasps coming from the people behind me…then I heard an 'Oh my gosh,' 'Is this real?' and an 'Are you serious?' from a few rows over." 
"I remember the curiosity and expressions of anticipation when each member present went forward to collect an envelope. When we all opened our envelopes together when prompted, there was the hush of stunned silence," said another member. "I saw people turning to each other and asking, 'What did you get?' It took a moment to sink in that everyone was holding a $100 bill."

"I can count on one hand the amount of times in my life that I've seen a real $100 bill, let alone be able to hold one in my hand, and have it given to me," Martin continued. "I was shocked to think that EVERY church member was also holding this amount of money in their hands.
'Wait to give it away until I felt moved'
"We were to use this money or give it away in a way that would create a positive ripple effect," Martin said, noting she felt "a huge sense of responsibility" weighing on her decision. "This wasn't just a small task that I could complete and check off my to-do list. I realized that I not only had to give it thought, but I needed to listen to the Holy Spirit. I needed to have patience and wait to give it away until I felt moved by the Spirit and guided by God to do so. This was a bit intimidating at first, but exciting nonetheless."
"One thing I noticed initially is how hard it was for people to grapple with giving a 'whole' $100 to just one or two people, rather than divide into smaller amounts like gift cards, even though it isn't even their own money," said Burd. "I've seen others hand off the money on that first day quickly and easily." 

A few members contributed to the offering at the ordination of the Rev. Brooke Baker, who pastors another Cleveland-area church. It was given on behalf of Mariposas Sin Fronteras, an organization she and Burd encountered during an immersion trip to the Arizona/Mexico border in the past. Others gave to individuals or a few different people in need of financial help.
"I gave most of my $100 to Denison Avenue UCC because they have more struggles than we do, and they were also housing 16 homeless people in a Beloved Community through the winter," said Alice Willis, referring to a ministry at another Cleveland church. A number of Pilgrim members did the same.
"My 10–year–old son was waiting for the moment he can hand it off to the old man standing at the freeway exit, holding a sign asking for change," Burd said. "Such good fodder for spiritual insight and growth!" 
Pandemic reveals recipients
Just a few weeks after the pastor challenged her church, COVID-19 gave members something more to mull over. 
Martin, unsure about going out in public spaces and initially without a mask, decided to try a grocery delivery service. "The lady who was delivering my groceries called while she was at the store and asked about specific products to clarify what we preferred. She was so kind, and right when I got off the phone, it's as if God was telling me, 'She's the one.' " 
"I got out the red envelope that I had been keeping in my purse, set it out on my coffee table, and waited for her to arrive." The woman was young and pregnant, according to Martin. "I prayed that this money would help her and her growing family. I prayed that it would help supplement her income, even just a little, so that she might not have to work as many hours that week, and that she could stay home and stay safe amidst the pandemic."

"My wife and I were driving back to Cleveland from Florida after cutting our vacation short due to the pandemic," said another Pilgrim member. "I had been praying about what to do with my ripple effect money. I got this impulse to leave it for the housekeeper in the hotel where we stayed one night. I'll never know who got it or the impact it had, but I like to think of the smile on the person's face when she saw her tip and I believe it made a difference."
'The guy we see on the corner'
Burd's son, Sam Forristal, said, "I want to give my (Ripple Effect) money to the guy we see on the corner by the church. He might need it for food or something else important."
However, since the pandemic prompted the church to close a couple weeks after the members received the surprise gift and challenge, Burd said her son hasn't been back to pay it forward. "But we'll take his money and be on the lookout next time we're in the neighborhood!"
"It was God's gift and I was simply the messenger, the deliverer, His hands on Earth. I felt closer to God with a strengthened sense of faith," Martin said. "It had a positive effect on my heart and soul and understanding of the ways God works in us and through us."
---
Related News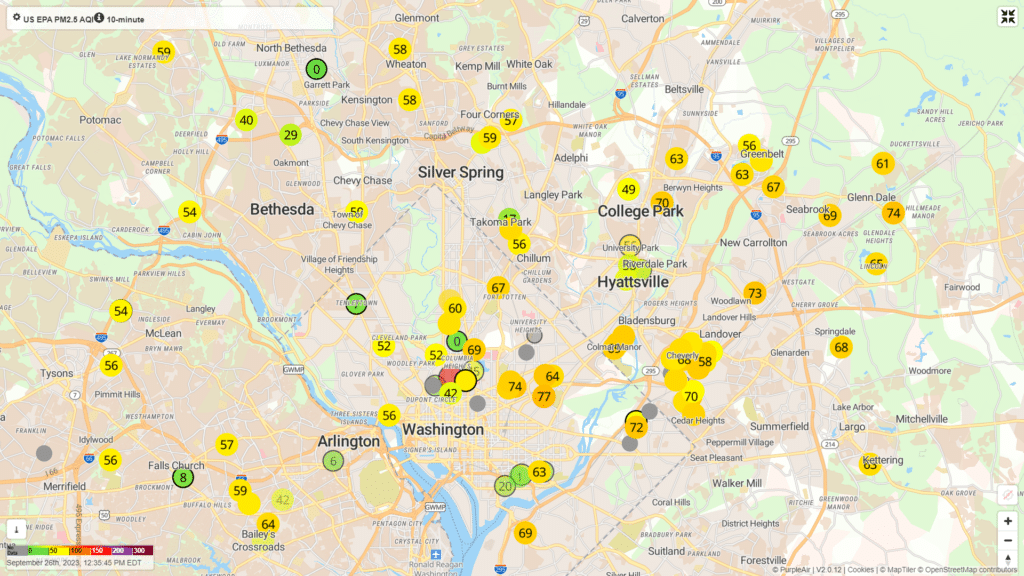 This summer, the United States experienced some of the worst days for wildfire pollution in...
Read More