Cleveland baseball team moves another step closer to name change
A sports team's nickname, opposed for decades by Indigenous groups, United Church of Christ bodies and other justice proponents, is another step closer to changing.
In a statement and media interviews Monday, Dec. 14, the owner of Cleveland's Major League Baseball team confirmed that the ball club will stop using the name Indians after the 2021 season.
"Future decisions, including the new name and brand development, are complex and will take time," team owner Paul Dolan said in an email addressed to fans. "We believe our new name will take us into the future and proudly represent this storied franchise for decades and generations to come. In light of the importance, we will not rush these decisions."
"The name is no longer acceptable in our world," the Associated Press quoted Dolan as saying in an interview published Dec. 14. It also quoted him as saying, "The new name, and I do not know what it is, will not be a name that has Native American themes or connotations to it," and that Cleveland would not opt for a no-nickname interim solution, such the "Washington Football Team" moniker currently used by the D.C.-based National Football League franchise.
UCC opposition to negative stereotyping
It was the latest development since the team first announced in July that it would begin "engaging our community and appropriate stakeholders to help determine the best path forward with regard to our team name." The move also comes after the team phased out its use of a red-faced, hook-nosed "Chief Wahoo" logo on uniforms after 2018.
The UCC's outspoken advocacy against the negative stereotyping of Indigenous people in sports and commerce dates back to the 1990s, as detailed in this July 14 UC News article.
The Rev. John Dorhauer, UCC general minister and president, greeted the Dec. 14 announcement with anticipation.
"I would hope and pray that as the city and the ball club move through this season of change they remain in close contact and relationship with leaders from Indigenous communities and organizations," Dorhauer said. "Changing the name and the logo doesn't end the pain of wounds that have festered for generations now.
"It is a decision to be celebrated, but also one that has left a wound that needs healing. The same good spirit that led to this decision can and should support a legacy of healing past wounds while moving forward with a new identity."
'Move in a direction of healing'
Cleveland-area Indigenous groups, whose lead the UCC has followed locally on the issue, also welcomed the team's intention to move forward.
"For six decades our community has fought tirelessly to be recognized as diverse and vibrant, instead of portrayed in inaccurate and harmful ways," said a Dec. 14 statement from the Cleveland Indigenous Coalition. It includes the Committee of 500 Years of Dignity and Resistance, the Lake Erie Native American Council, the American Indian Movement of Ohio and the Lake Erie Professional Chapter of the American Indian Science and Engineering Society.
"By agreeing to change the team name away from Indigenous themes, the Cleveland baseball team is helping to create a place where Native American children and their families feel valued and fully seen," said the statement, posted at the LENAC Facebook page. "During this period of transition, we look forward to continued collaborative efforts with the team to move in a direction of healing, and to create a better future for all generations to come."
---
Related News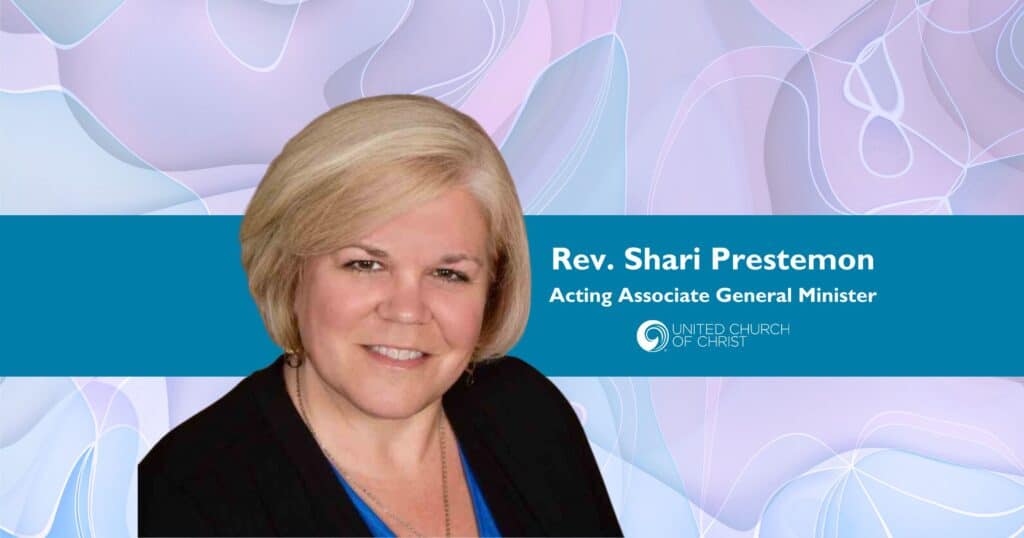 A new United Church of Christ national leader has been called. The UCC Board voted in a...
Read More