A clergy network facilitated safe abortions years before Roe v. Wade
Before the U.S. Supreme Court's historic decision in Roe v. Wade in 1973, women had to rely on inexperienced medical providers who were willing to perform abortions. The procedure was illegal in many parts of the country at that time, and they were also considerably risky.
A network of clergy emerged to help connect women seeking an abortion with doctors who could safely provide them. Now, 50 years after that nationwide struggle to make abortion more accessible, religious leaders and people of faith are coming together in New York City to celebrate the formation of the Clergy Consultation Service and recommit to providing compassion and care in the struggle for reproductive justice.
From May 20 to May 22, Judson Memorial Church — where it all began 1967 — marked the anniversary of the Clergy Consultation Service on Abortion with a series of events called "Stand by Me: People of Faith Helping Women Find Safe Abortions."
"My faith really loves it when women have more power than less," said the Rev. Donna Schaper, pastor at Judson, which is affiliated with the United Church of Christ, American Baptist Church and the Alliance of Baptists. "I just don't think it's Christian to deny women power and authority. And I think Jesus was all about women having more agency and being moral choice makers as much as men. I don't think there's anything in Jesus that was anti-woman."
Made up of Protestant ministers, Jewish rabbis, and dissident Catholic nuns and priests, the Clergy Consultation Service announced their services on May 22, 1967, in an article published on the front page of The New York Times. The group of almost 2,000 religious leaders eventually lobbied for the repeal of abortion laws, challenged Catholic anti-abortion activists, and helped women obtain safe abortions in the United States and abroad.
"We are more committed than ever to talk about sex out loud, to talk about reproductive justice and its intersections," Schaper said. "Women, all women, should have the right to a simple medical procedure, and we just don't get why we don't."
The Clergy Consultation Service was the largest abortion service in the country before Roe v. Wade made abortion legal six years later — and it was all organized by religious leaders and people of faith. Several UCC clergy were involved in launching the network, and several more joined it over the years.
UCC minister the Rev. Barbara Gerlach believes that the network offered support beyond a referral. "If they were counseling someone, that gave a certain kind of respectability to the decision," she said. "Where there was so much stigma and shame and secrecy attached, it also gave dignity to the women who were coming for counseling."
The Rev. Loey Powell, who recently retired as a member of the UCC national staff, sought the help of a local minister when she — at age 19 as a college sophomore in Oberlin, Ohio — was the victim of date rape and needed an abortion. The minister referred her to a doctor in New York who could legally perform the procedure.
"To be with someone who was non-judgmental, who was not making assumptions either about the circumstances of how I got pregnant or what the consequences are of that situation, it was very positive for me to go through that," Powell told NPR.
Powell also worked as a counselor at a women's clinic after abortion was legalized nationwide, and her ministry with the UCC was spent advocating for women's rights and broadening the theological views on women's access to reproductive health.  "This is not an easy situation," Powell said. "There are reasons why we need to support the decision that women come to that we don't have one religious view, one theological perspective on the issue of abortion."
Abigail Hastings, the archivist at Judson, also believes that religious opposition to abortion has no basis in the Bible. "What I try to impress is that, for one thing, there's always been abortion. It is not outlawed in the Bible," Hastings told Village Voice, who coordinated the weekend's events. "There is not a scriptural reference to pin this on. There have always been people of faith who have at least understood that women have the right to do their own family planning."
Still, Schaper and others from the anniversary celebration know that the work continues. "We had about 30 old-timers come, and they were wonderful to see. But they were feeling like their work had not been done," she said. "I think maybe resurrecting something like Spiritual Entrepreneurs for Reproductive Justice, with a focus on our tagline to do this because of our faith and not in spite of it. And bringing back JANE, which is an underground organization of women who learned to perform abortions for other women, instead of having women getting these procedures in back alleys."
They feel that the Supreme Court's decision in Roe v. Wade and funding to Planned Parenthood clinics are under constant threat, and "we aren't going to count on it lasting," she said. "We are figuring a way to do our own thing."
---
Related News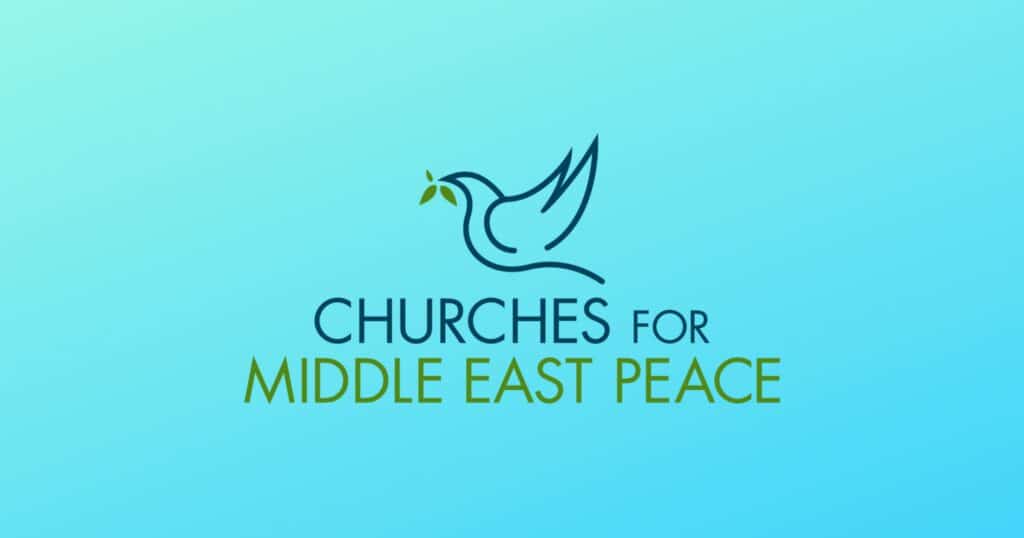 The following statement was issued Dec. 2 by Churches for Middle East Peace (CMEP), of which...
Read More