Clergy call to bring marginalized into political focus this election season
Just as they did a week earlier in Cleveland for the Republican National Convention, a group of interfaith clergy took to Philadelphia's streets during the Democratic National Convention to call on political leaders to look past rhetoric and instead focus on relieving the burdens on society's most vulnerable.
And, as she did a week earlier, the Rev. Traci Blackmon, acting executive minister of the United Church of Christ Justice and Witness Ministries, spoke for those who often have no voice.
"We are here because those who are on the margins must become the center of all our deliberation," said Blackmon, who marched alongside about three dozen clergy from the Friends Center — run by the Quakers — to the local DNC offices. The group represented more than 1,200 signatories to the "Higher Ground Moral Declaration," and presented that statement to a representative from the Democratic Party.
The declaration reflects the "highest moral traditions" of the faith community, explained the Rev. William J. Barber, a Christian Church (Disciples of Christ) pastor, in seeking public policy support that cares for the sick and poor, addresses discrimination and highlights issues of workers rights and economic equality.
Blackmon shared an anecdote about a recent visitor to the Amistad Chapel UCC, the street-level congregation in the UCC national offices in Cleveland that was open during the Republican National Convention as a space for rest, reflection and refreshments.
"A young man came in. His name was Tim, he had no shoes — only the clothes on his back," Blackmon said. "And he was concerned that he would be thrown out immediately after entering the building. It took him a while to sit down and accept the hospitality we were offering."
"His request… was a word of encouragement — could he take a Bible so he could read for encouragement when it got hard at night. His request was for a pillow so he didn't have to lay his head on the ground, for a sheet when he slept on the street," Blackmon said. "I'm here because Tim doesn't get press coverage, because no one wants to listen to Tim's story. I'm here because Tim cannot be here. Until Tim can have his voice heard, all is not well in America."
In addition to presenting copies of the Moral Declaration to both parties at their national conventions, Barber said that the document is being distributed to every presidential, gubernatorial, and Senate candidate in key states along a 15-state tour, the "Revival: Time for a Moral Revolution of Values" that launched in April. The Revival aims to challenge faith leaders to be more vocal about harmful policies that impact marginalized communities.
"We believe the deep moral values of our deepest faith and religious traditions call us in the public square to be concerned with love, justice, mercy, grace and care for all people," said Barber. "We should be addressing policies in how they impact the poor, sick, immigrant, marginalized and critiquing the policies that foster racism, militarism, greed and violence."
---
Related News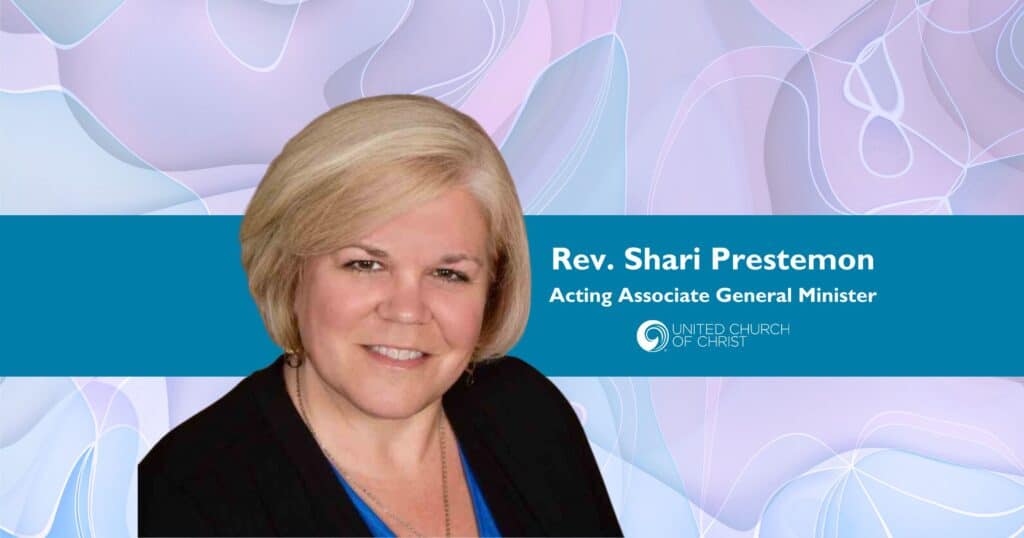 A new United Church of Christ national leader has been called. The UCC Board voted in a...
Read More