Clergy mental health convocation tackles stress of pandemic, societal upheaval
Anxious. Isolated. Optimistic, but tired. Bearing a crushing weight. Soul weary.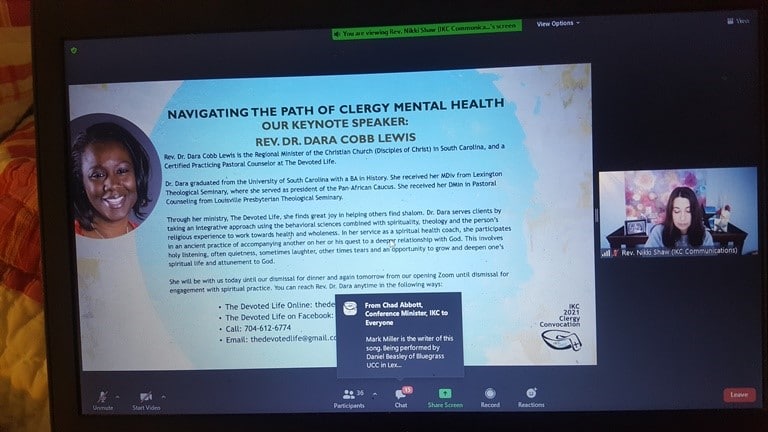 These are some of the feelings pastors brought into a virtual convocation in the Indiana-Kentucky Conference United Church of Christ in early February.
Titled "Navigating the Path of Clergy Mental Health," the two-day gathering invited them to consider how they have been doing amidst pandemic and political and social upheaval.
It offered a space to be curious "about mental health in clergy and have hard discussions about stigma," said Conference Mental Health Educator Sheronda Lucas.
In other words, "it's ok to love Jesus and have a therapist, too," said keynoter, the Rev. Dr. Dara Cobb Lewis, regional minister of the Christian Church (Disciples of Christ) in South Carolina and a certified pastoral counselor at The Devoted Life.
"I am familiar with pastors' stresses in normal times," said Indiana-Kentucky Conference Minister the Rev. Chad Abbott. "I've been worried how our clergy have been pushed to the extreme by the pandemic, punctuated by enormous upheaval in society. That's why we called the convocation."
"We have all been struggling – nobly, ably, and for the most part successfully, but still struggling – to reinvent every aspect of Christian ministry and still tend to our own needs," agreed convocation participant the Rev. Kent H. Gilbert, pastor of Union Church in Berea, Ky.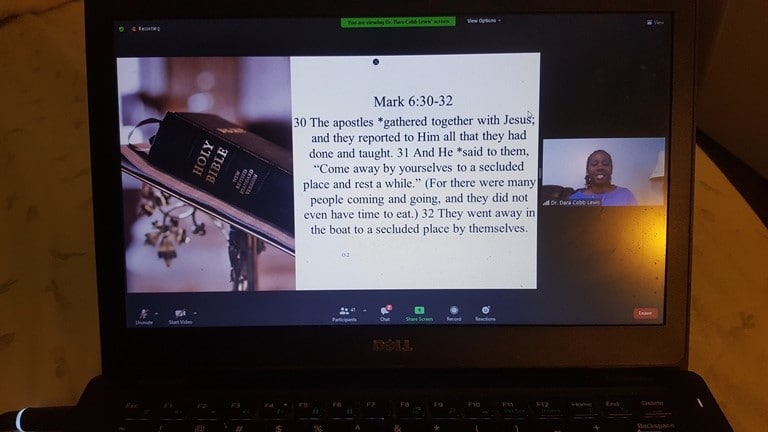 "2020 took a lot out of clergy," said Cobb Lewis. "When we experience mental health issues and are struggling to make it through the day, we are not able to be in communion with the other.
"Pastors are an easy target for others' anxiety," she continued. "In addition, we have our own personal 'pandemics.' We feel we must put on a pretty face no matter what we are struggling with – sickness, divorce, you just lost your mother, your child didn't come home last night.
"We preach through it as if we are invincible. But it is hard to be 'up' all the time when we're not ever allowed to be 'down.' I'm not talking about bleeding all over our people, but to be able to say, 'Today is a hard day for me.'"
Cobb Lewis urged the convocation's 50 participants to have a regular restorative practice "so you can be pouring from a full pitcher."
The Rev. Rachel Small Stokes pastors Immanuel UCC in Louisville, Ky. That's the city where Breonna Taylor, an African American medical worker, was shot dead in her bed by police in March 2020.
"In addition to worrying about COVID," Stokes said, "we've been realizing how deeply infected we are with systemic racism, and the treatment is not clear or easy. We've been doing deep soul work and justice advocacy in addition to trying to care for everyone's mental and physical health."
"As I came into the convocation, I was not good," she said. "I didn't think I had any capacity to deal with one more feeling. Even just a few moments of meditation broke open a dam of tears. But it also allowed me to remember that God does not speak in the same tone as my anxiety. God speaks in a tone of comfort and acceptance for who I am and not just for what I do."
An "ah ha" moment for Stokes was "that mental illness could be classified as a 'disability.' Thinking about it that way gave me permission to view my own mental illness as one that might need accommodations."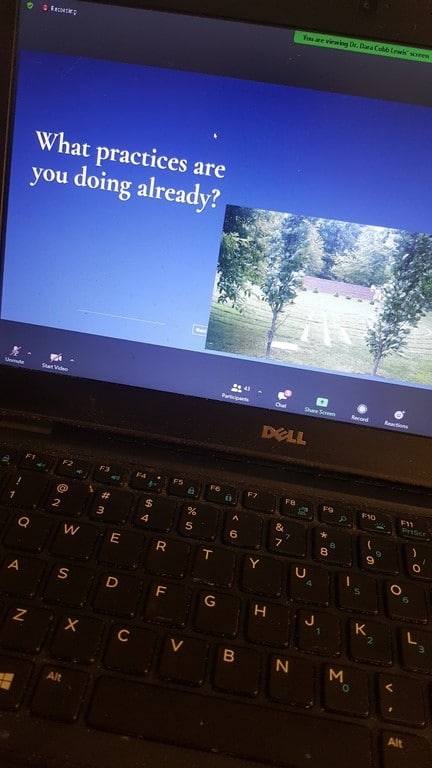 "On Zoom. On call. On guard."
That's how the Rev Nikki Shaw said she has felt all year.
"I needed a break," said Shaw, pastor of First Congregational Church UCC, Angola, Ind., and communications director for the UCC's Indiana-Kentucky, Heartland and Illinois South Conferences.
Even though she worked the entire convocation providing technological support, Shaw said she "was able to rest within myself for the sake of my own soul."
She added, "We need to create periodic time for self-care in order to be whole as Christians, and by extension, clergy, so that we can not only give to our ministries, but model emotional and spiritual health."
The virtual gathering included workshops on spiritual direction, clergy minority mental health, Sabbath and soul care, and how to become a WISE (Welcoming, Inclusive, Supportive and Engaged) for Mental Health congregation within the already WISE Indiana-Kentucky Conference.
There was time in pairs to explore a spiritual practice – from centering prayer to focused conversation.
A $9,600 UCC COVID-19 Conference Recovery Grant helped defray convocation costs and seed two new part-time positions: Conference Mental Health Educator (Lucas) and Clergy Communities of Practice Coordinator (the Rev. Merlyn Lawrence).
A Brown Endowment Grant from United Church Funds also provided support.
As the pandemic took hold, Lawrence, Senior Pastor of Immanuel UCC, Highland, Ind., said, "there was so much stress while we tried to figure out how to do church. I attended more podcasts than I care to say."
The Indiana-Kentucky Conference initiated check-in calls to its pastors, but the pastors needed more, she said. In response, the February convocation and five Clergy Communities of Practice were initiated. The latter will meet monthly for 10 months.
The Rev. Monica Dawkins-Smith brought greetings on behalf of Wider Church Ministries and Associate General Minister, the Rev. Karen Georgia Thompson. "We are pleased to journey with you as you nurture intentional clergy care," she said.
---
Related News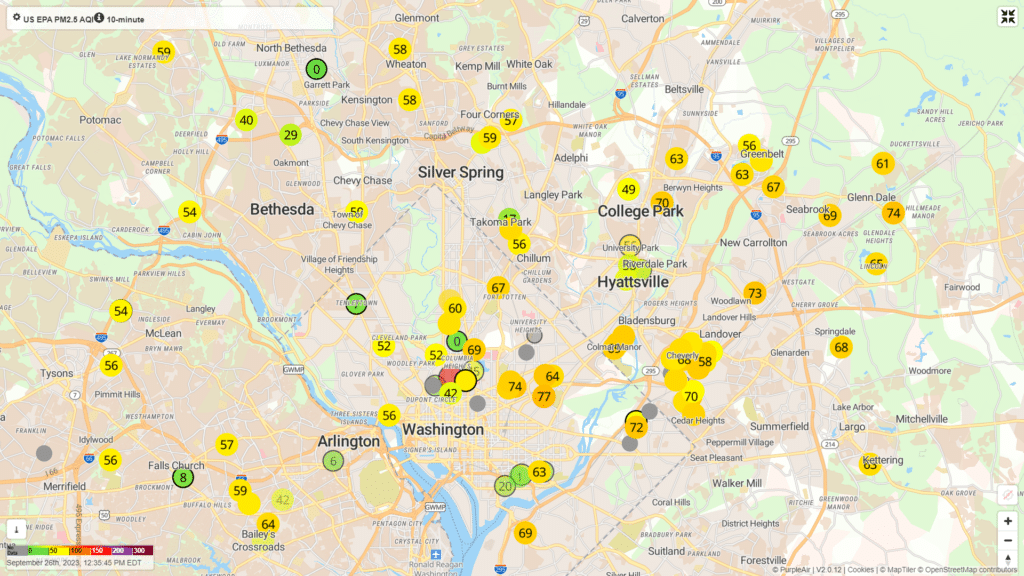 This summer, the United States experienced some of the worst days for wildfire pollution in...
Read More