Civil rights leader Maya Wiley to deliver 40th Parker Lecture
Maya Wiley, a nationally recognized civil rights leader, will deliver the 40th annual Everett C. Parker Lecture. The United Church of Christ Media Justice Ministry also announced that Jessica J. Gonzalez, co-CEO of Free Press, will receive the Parker Award at the Sept. 22 event.
The ministry, formerly known as the UCC Office of Communication, Inc., will celebrate one year under its new name. The lecture returns to an in-person event at First Congregational United Church of Christ in Washington, D.C., and will be hosted simultaneously online.
The Parker Lecture is named for the late Rev. Everett C. Parker. Parker founded the UCC's Office of Communication, Inc., whose decades of victories for ethics and fairness in public media include major broadcast license and court cases during the Civil Rights era. The annual lecture and awards breakfast comes at a time when recent events, including the COVID-19 pandemic, have highlighted the role that media and misinformation can play in shaping history and the importance of wider and easier access to broadband connectivity.
A "vision for racial equity and deep expertise"
Wiley is the new president and CEO of the Leadership Conference on Civil and Human Rights. She has worked as a litigator for the American Civil Liberties Union, the NAACP Legal Defense Fund, Inc., and the U.S. Attorney's Office for the Southern District of New York. She also served as a legal analyst for MSNBC from 2018 to 2021. She is a co-founder of the Center for Social Inclusion (CSI), a national policy strategy organization working to end structural racism. CSI is now part of Race Forward.
In addition to her long-time work on civil rights issues, Wiley served as counsel to then-New York City Mayor Bill DeBlasio. She played a critical role in the city's rollout of affordable broadband services, building on her work at CSI and championing a $10 million investment in affordable broadband in the city. Subsequently, she founded the Digital Equity Laboratory at New School University and served as its senior vice president for social justice.
"We are so pleased that the 40th annual Parker Lecture will feature Maya Wiley's vision for racial equity and deep expertise on the importance of technology in achieving that equity and protecting civil rights," said Earl Williams Jr., chair of the UCC Media Justice Ministry board.
A champion of net neutrality, media diversity
Gonzalez will receive the 2022 Parker Award, given in recognition for work that embodies the spirit and mission of Everett Parker. She is an attorney whose advocacy spans a wide range of media justice and racial justice issues. As a former beneficiary herself of the Federal Communications Commission's Lifeline program that subsidizes telecommunications services for low-income households, Gonzalez has worked diligently to fend off attacks on the program.
At Free Press and at her prior position at the National Hispanic Media Coalition, she has been a champion of net neutrality and media diversity, and a forceful opponent of media consolidation. She co-founded Change the Terms, building a coalition of more than 60 civil and digital rights groups seeking to address online hate speech. Gonzalez also helped lead the "Stop Hate for Profit" boycott, seeking to persuade online companies to take more responsibility for deterring hate speech on their platforms.
Tickets and additional information about the event are available on the UCC Media Justice web page.
Content on ucc.org is copyrighted by the National Setting of the United Church of Christ and may be only shared according to the guidelines outlined here.
---
Related News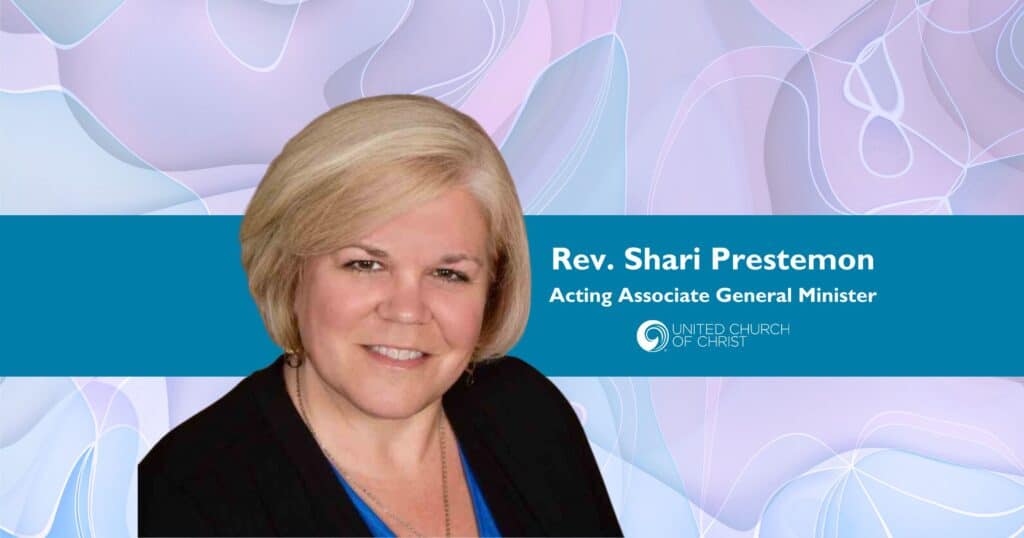 A new United Church of Christ national leader has been called. The UCC Board voted in a...
Read More