Church Rallies Community in Support of Climate Lawsuit Filed by Youth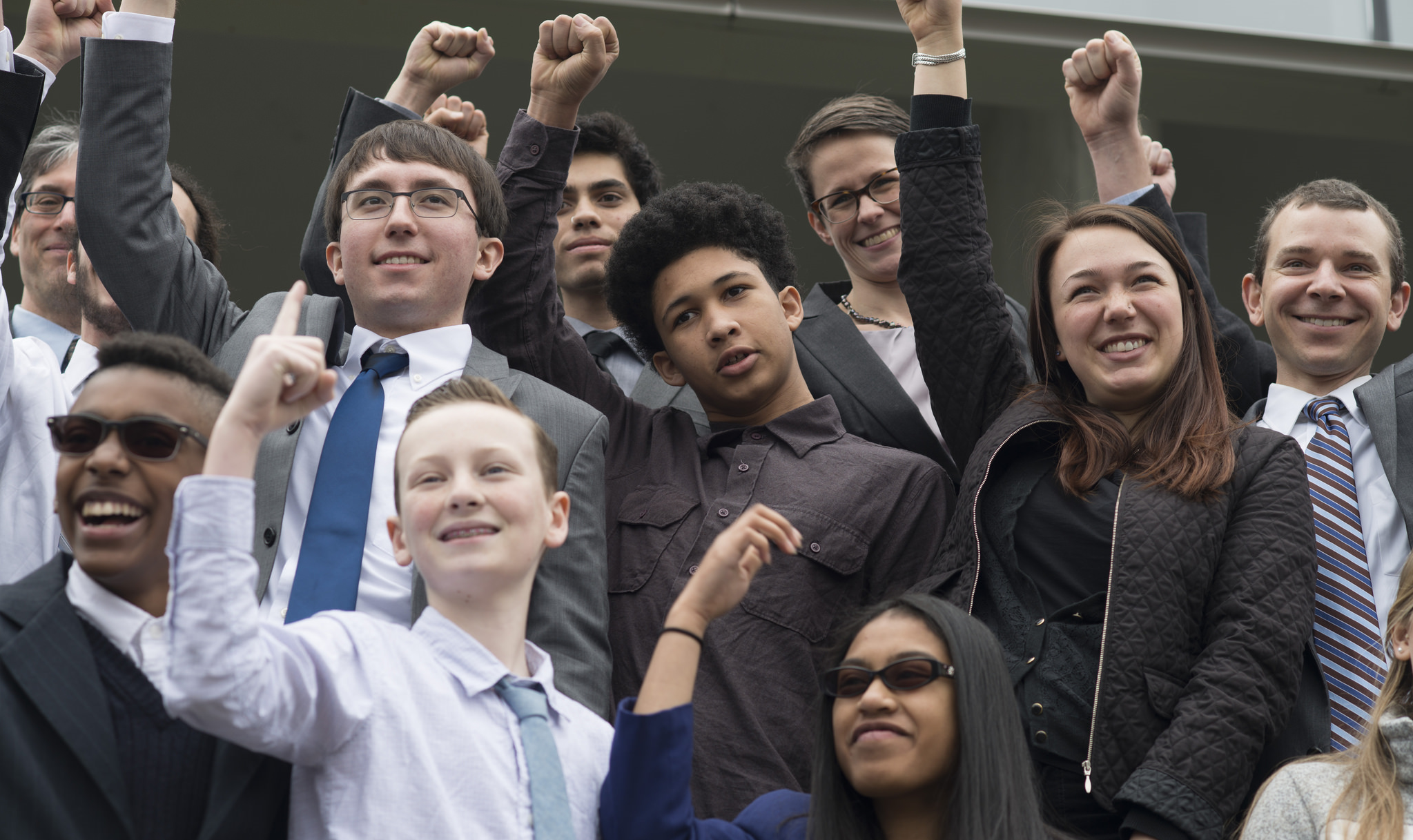 The Earth Care Committee of First Congregational Church of Sonoma recently hosted a forum to hear two of the nation's leading environmental lawyers share updates on the landmark Federal lawsuit—Juliana v. U.S —filed by 21 courageous youth. Sharon Duggan and Coreal Riday-White are both with Our Children's Trust (OCT). OCT is a nonprofit that, according to its co-founder Duggan, is "inspired fundamentally by young people who in their own ways realize this unfolding disaster and want to be heard. These young people are being denied a livable future as a consequence of the government's conduct."
As featured in the February issue of The Pollinator, the lawsuit claims U.S. federal government has caused climate change that "violates the youngest generation's constitutional rights to life, liberty, and property" while also failing to protect essential public resources such as the atmosphere.
The case has had its ups and downs. After a major breakthrough for the case in November 2016, when Judge Aiken in Oregon's District Court denied a series of motions to dismiss, filed by both the government and major players in the fossil fuel industry, the group was hopeful.
But, as the Trump administration rolls back climate regulations and pulls out of the Paris climate agreement, the lawsuit has taken on new urgency. The Trump administration petitioned a federal appeals court to keep the case from going to trial. Just days ago, the Ninth Circuit Court of Appeals in San Francisco ruled in favor of the plaintiffs, and the case will go to trial.
It will be an uphill battle to achieve the suit's simple request: The plaintiffs want the court to order the government to enact affirmative science-based programs to bring down CO2 level to 350 parts-per-million. OCT attorney Coreal Riday-White, along with two teenage plaintiffs in the case, Isaac (age 15) and Miko Vergun (age 16), also participated in the forum through a call-in from their home in Oregon. Our Children's Trust has additionally filed individual climate change lawsuits in all 50 states; those cases are all proceeding separately. They have won cases in Massachusetts, New Mexico, and Washington.
In conclusion, Duggan emphasized what we in Sonoma can do to support OCT's pre-trial work and, especially, to support young people's efforts to hold their local school districts and city councils accountable for developing effective measures to address climate change locally.
Last year, our Earth Care Committee helped organize the Sonoma Valley Climate Coalition. Already, the Coalition has succeeded in getting the District School Board to pass a climate action resolution. Next steps will be to start educational presentations in the schools. Sharon Duggan has generously offered to come back to speak to the schools about the work of OCT.
Our Earth Care Committee is also developing plans to join the UCC's Justice for #EachGeneration campaign for a 1000 sermons in support of the youth's lawsuit.                                                               
Virginia Bertelsen is a member of Earth Care Committee of First Congregational Church of Sonoma, a UCC Creation Justice Church.
---
Related News
Each month we ask UCC advocates to help us unpack the complex justice issues that we're...
Read More