Church camp's new name 'a first step' in honoring Indigenous land and voices
A United Church of Christ camp in Wisconsin has taken a new name. Church leaders say it's one step toward lifting up Indigenous voices and owning the damage done by colonialism.
A ceremony on Indigenous Peoples' Day, Oct. 11, will rededicate the former Pilgrim Center as Daycholah Center.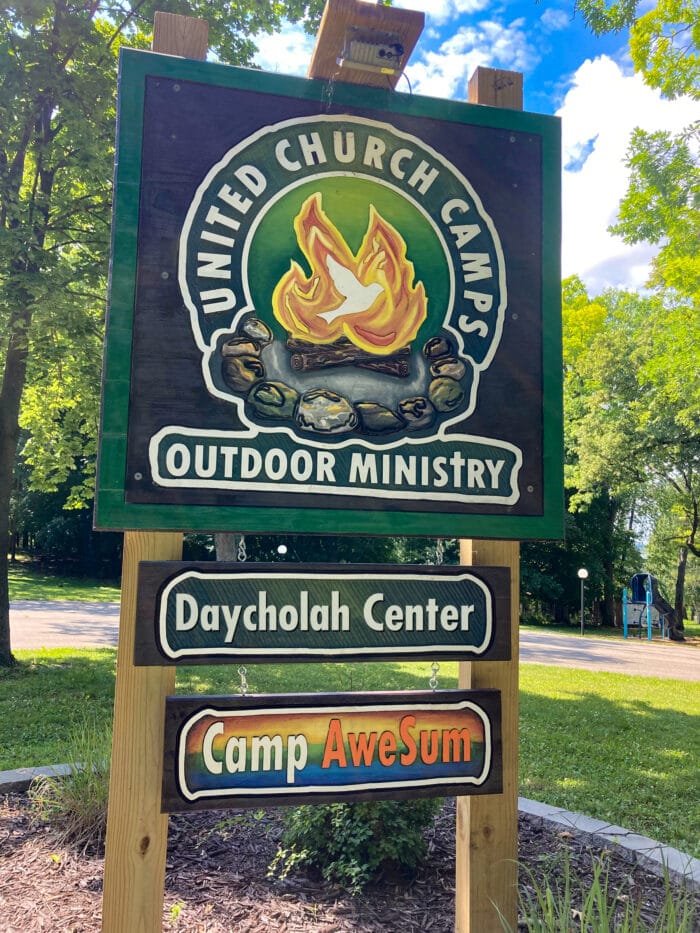 The camp sits on the shore of Green Lake, near Ripon, 90 miles northwest of Milwaukee. Daychola is the name of the lake in the language of the Indigenous Ho-Cak (Ho-Chunk) people.
"This new name recognizes that this land was and remains a sacred place for Native tribes," said Glenn Svetnicka, executive director of United Church Camps, Inc. Daycholah is one of three camps affiliated with the UCC's Wisconsin Conference and operated by UCCI.
Svetnicka said the church's outdoor ministries have "a unique role and opportunity to restore the voice of Native Americans, acknowledge their stewardship of this sacred place, and begin a journey with this one small reparative step toward building strong, supportive and sustained positive relationships with our indigenous siblings."
Three-year process
The new name took effect Sept. 9. Svetnicka said conversations about the renaming can be traced to a 2019 vote at the annual meeting of the Wisconsin Conference, repudiating the Doctrine of Discovery. That 15th-century church doctrine, later embraced by U.S. law, was used by European explorers and colonists to justify killing, enslaving and displacing North America's Indigenous people.
After the 2019 vote, Conference and camp leaders undertook "a three-year process of dialogue and listening to learn and better understand the impacts our history has had within our wider community," Svetnicka said.
The conversation was led by members of Ho-Cak UCC in Black River Falls, the Alliance for Justice, Wisconsin Conference clergy and the UCCI staff. They also "sought and received" counsel from the Ho-Chunk Nation, he said.
"The Green Lake site has always had spiritual significance as a gathering place of the Ho-Chunk people centuries before Columbus landed on Turtle Island," said Larry Littlegeorge, a member of the Ho-Chunk Nation and of Ho-Cak UCC, who helped lead the dialogues. The Alliance for Justice, which he chairs, leads conversations across the Conference about the Doctrine of Discovery and its results.
The UCCI Board of Directors approved the change unanimously earlier this year, Svetnicka said.
Why names matter
Camp officials said the renaming connects with two "core values":
One from Indigenous culture, "Respect the Earth and have a sacred regard for all living things," and
One from UCCI's mission statement, "We will love God, all others, and the earth."
UCCI Chaplain James Schleif said it is also a step toward acknowledging that names matter — even names that people of European descent never thought of as offensive.
"In my experience and education growing up in southeast Wisconsin, the history of the Pilgrims, Puritans, idealized Thanksgivings, westward expansion, and the settling of this 'new country' were all spoken of positively from a European colonist perspective," Schleif said. "As my life experience and education broadened, I learned that there is a quite different perspective from a Native American experience.
"Considering the Native perspective, we might have a better understanding of how a name like 'Pilgrim' would be offensive. In some ways, the landing of the Pilgrims and Puritans began the end of their way of life. This change of name and the educational opportunities that it will provide is one small reparative step in building strong, supportive, and sustained positive relationships with our Indigenous siblings."
First step on 'a long path'
One such educational opportunity at Daycholah will be an Oct. 7-10 "immersion" experience in Indigenous perspectives on history and Earth stewardship. Already filled to capacity, "Restoring Relationship with Mother Earth" will immediately precede the renaming ceremony. It will include a featured presentation by Robin Wall Kimmerer, author of "Braiding Sweetgrass: Indigenous Wisdom, Scientific Knowledge, and the Teachings of Plants." The book is also the subject of a current, Conference-wide "Big Read."
UCCI is offering extensive online resources about the renaming and the process that led to it. They include a brief statement with links to resources, answers to frequently asked questions, and an extensive narrative of background and reasoning.
At that narrative page — and in the September email announcing the name change — UCCI quoted Kimmerer: "Naming is the beginning of justice."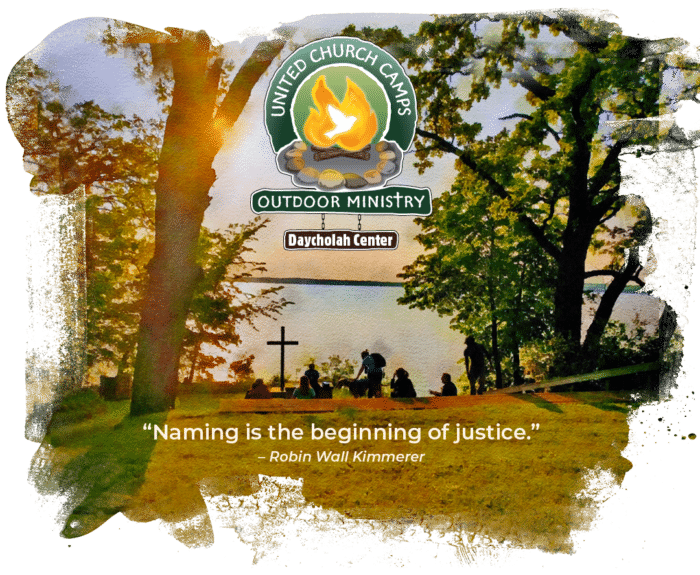 "Renaming is an appropriate and necessary first step on our journey toward a future where all are welcome and included and have a voice," said Judnard Henry, Daycholah's managing director. "We will continue to grow as a sacred place of love, a sanctuary, a community of inclusion and belonging, a place to learn, and to connect more deeply to God and all others."
"We recognize that the most important voices throughout this process have been the voices of the Ho-Chunk people," Svetnicka said. "We have listened and taken leadership from them and our decision is intended to restore their voice and acknowledge their stewardship of this land.
"With God's grace, we must stand in solidarity with our Indigenous sisters and brothers, and while we believe this is an important step, it is just that—a step. There is a long path in front of us and we will strive to continue learning and improving."
---
Related News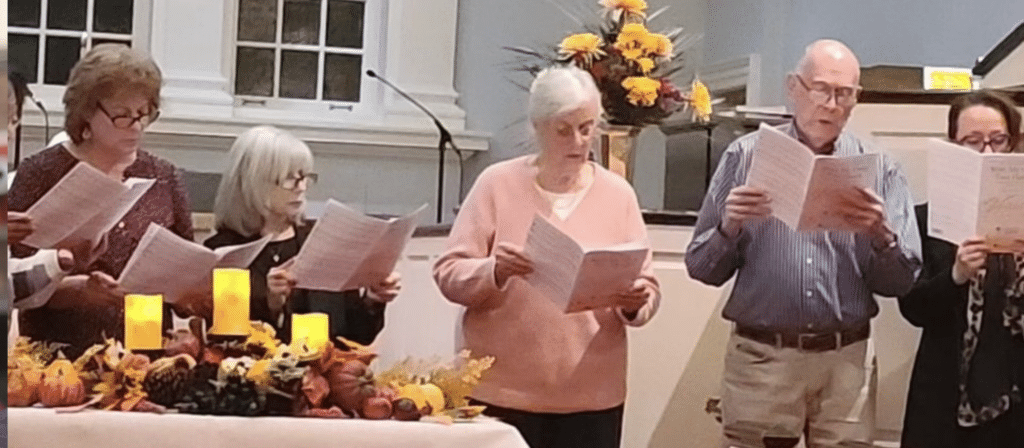 Many United Church of Christ congregations across the country participated in interfaith...
Read More