Christmas Gift Book Recommendations
Last month I posed to readers of The Pollinator the following questions: If you were to give a book related to environmental justice as a Christmas present, which book would it be? What is the one creation-loving book that you would want others to read more than anything else?" In response, I received the following thoughtful and informative responses:
From Jim Antal, Conference Minister and President of the Massachusetts Conference of the UCC:
I've had the opportunity while on sabbatical to actually read (rather than just glance at) numerous books on climate.  In response to your request, two rise to the top of my list:
George Marshall's Don't Even Think about It—Why Our Brains Are Wired to Ignore Climate Change provides any pastor with such depth as could not be found in an entire course on climate communication. 
Kathleen Deane Moore's Great Tide Rising—Towards Clarity and Moral Courage in a Time of Planetary Change is brilliantly written and organized, suggesting to any pastor any number of possible sermons.
From Meighan Pritchard, UCC Environmental Justice Curriculum Trainer:
Some of the go-to authors for me are writing for a secular audience:
Naomi Klein, This Changes Everything (also the film adaptation of this book)
Any book by Bill McKibben
Any book by Lester R. Brown, who retired at age 81 from the Earth Policy Institute in June 2015. His latest book is The Great Transition: Shifting from Fossil Fuels to Solar and Wind Energy (2015). I found his book World on the Edge: How to Prevent Environmental and Economic Collapse (2011) especially helpful because he laid out not only the problems but also what it would take to address them.
From Anne Hayek, Co-Chair of the Environmental Ministries Team at the Congregational Church of Needham in Massachusetts:
The End of Night: Searching for Natural Darkness in an Age of Artificial Light by Paul Bogard
This book is very accessible for church members. Many books about the environment are either too technical or too theological for people, and this book strikes the right balance in the overall framework of a travel book that explores all the angles of light pollution and is optimistic about solutions. It also has a strong spiritual content making it a great fit for churches.
From Bob Bachelder, Minister and President of the Worcester Area Mission Society, UCC in Massachusetts:
Crowded Orbits: Conflict and Cooperation in Space by James Clay Moltz
Policy experts speak of the "3 C's" when describing current trends in space. Space is congested with satellites and space debris; it is contested by the United States, China, and Russia for military superiority; and it is a competitive arena between public and private users. In a book intended for a broad public audience, James Clay Moltz from the Naval Postgraduate School calls for greater cooperation and coordination among space actors while analyzing the lack of progress to date. The takeaway: Until churches and other civil sector institutions begin to engage the issue, the orbital space environment will continue to deteriorate with damaging consequences for all of us.
From an anonymous contributor: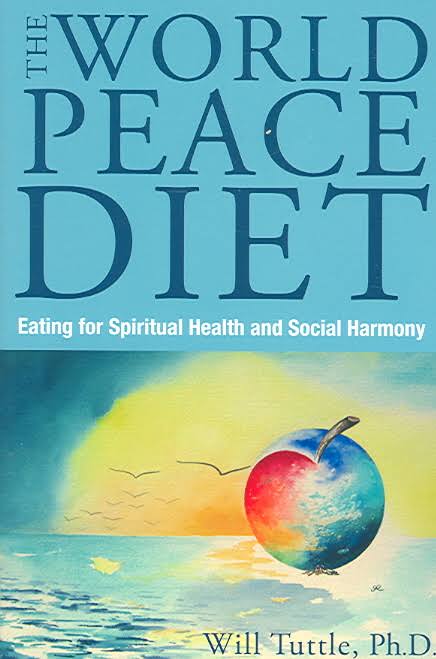 The World Peace Diet by Dr. Will Tuttle
Among other important topics, this book introduces the massive environmental devastation caused by our food choices. It shows how eating a plant-based diet (vegan, organic, local) is the most effective thing anyone can do to combat climate change, soil erosion, deforestation, and consequent species extinction, air and water pollution, and many other atrocities that are degrading our environment. It is something we all can do to make an immediate positive impact.
---
Related News
One hundred and twenty-five years ago, the United States was in the throes of a most vibrant...
Read More