Chicago church weaves old fabric into new life for Easter
On Easter morning, Bethany United Church of Christ had a new symbol of resurrection hanging in the sanctuary.
Congregants of the Chicago church donated old clothes and fabric as part of a project called "Let 'er Rip." They were invited to rip these up to create fabric strips that one of the pastors, the Rev. Rebecca Anderson, spent several months weaving into colorful worship banners. She finished them just in time for Easter.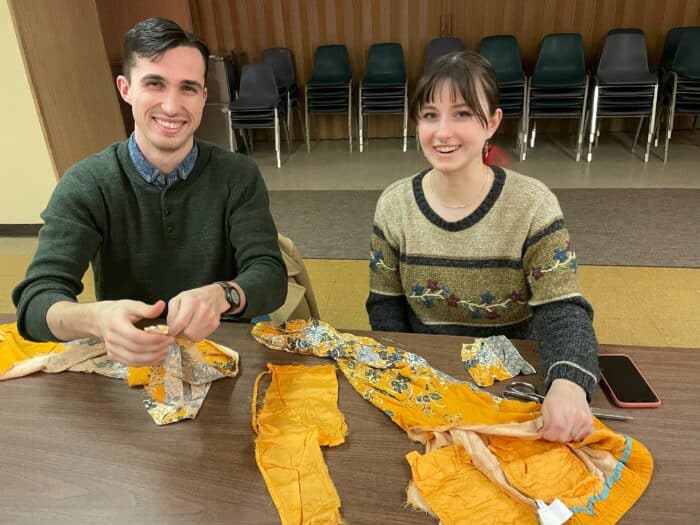 'My heart on the wall'
People brought items such as a pair of pants that belonged to a partner who died, baby clothes and cloth items from meaningful parts of their lives. One person brought the bandana they wore every day while biking at the beginning of the COVID pandemic.
Another member, when first hearing about the project, imagined that if he brought in one of his son's t-shirts to be woven together with the other fabrics, "I'd look up and see it and go, 'Whoa, that's my heart on the wall.'" Anderson described this as a fitting description for the project.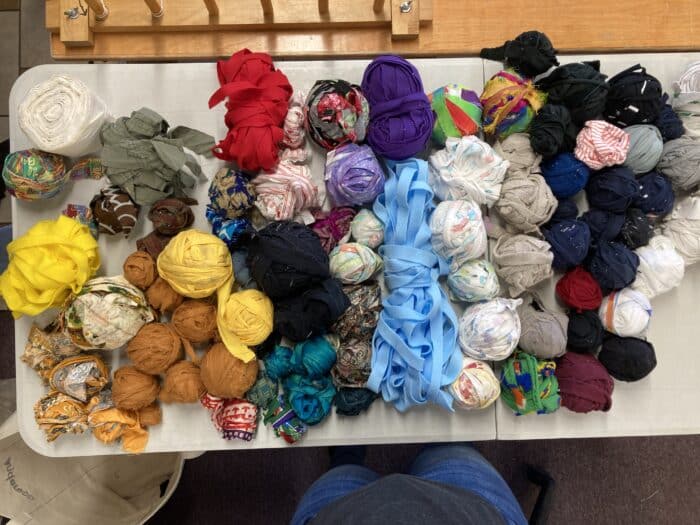 'God's raw materials'
Bethany UCC introduced Let 'er Rip in January through a sermon series focusing on things that have been destroyed or fallen apart. "Those are God's raw materials. Our battered stuff can become something else," Anderson said. "It became a multivalent metaphor that took on so many meanings."
One of these meanings showed up on Ash Wednesday, where the service became a time for people to share stories about the fabric they contributed from people who had died. Piles of the ripped fabric formed the centerpiece of the gathering.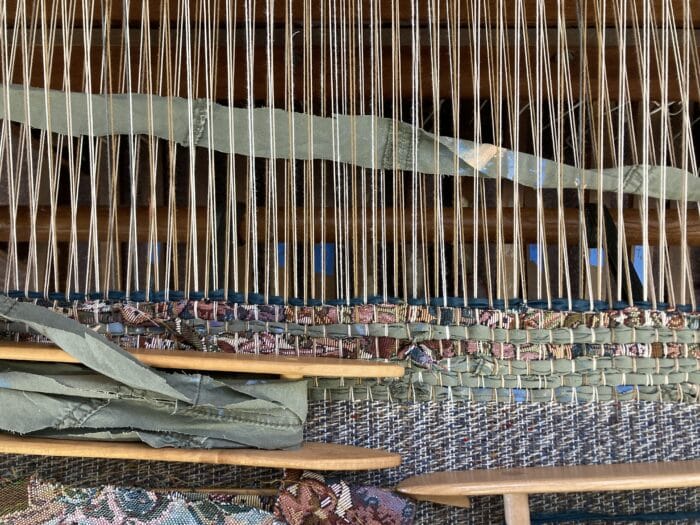 'An act of prayer'
Anderson took on the project of weaving together the ripped fabrics. She discovered it to be a unique way of offering pastoral care as she pulled people's items and stories into the weaving. If she recognized a fabric as belonging to a certain person when she began weaving it in, she sent a photo of this to the person who contributed it.
"It felt like an act of prayer," she said.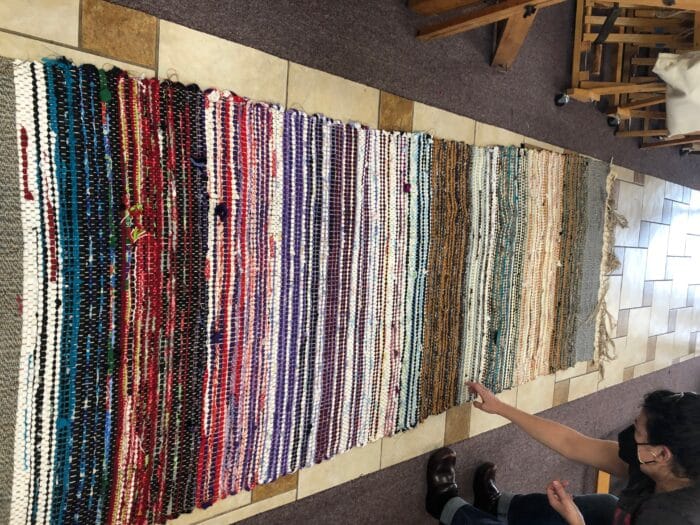 Easter reveal
The two woven worship banners made a fitting visual for Easter in the congregation which Anderson described as a "community of artists."
During Lent, the church used the theme "Sacred Sketchbook: Seeing the Faces of God" to explore different ways of imagining God. People were invited to sketch during worship services.
The Let 'er Rip project culminated in a congregational work of art that fit this theme.
"It feels like the Easter reveal of the weavings is saying, 'Here are other images we've made together comprising parts of all of us,'" Anderson said. "Here's this sketch we made together."
---
Content on ucc.org is copyrighted by the National Setting of the United Church of Christ and may be only shared according to the guidelines outlined here.
---
Related News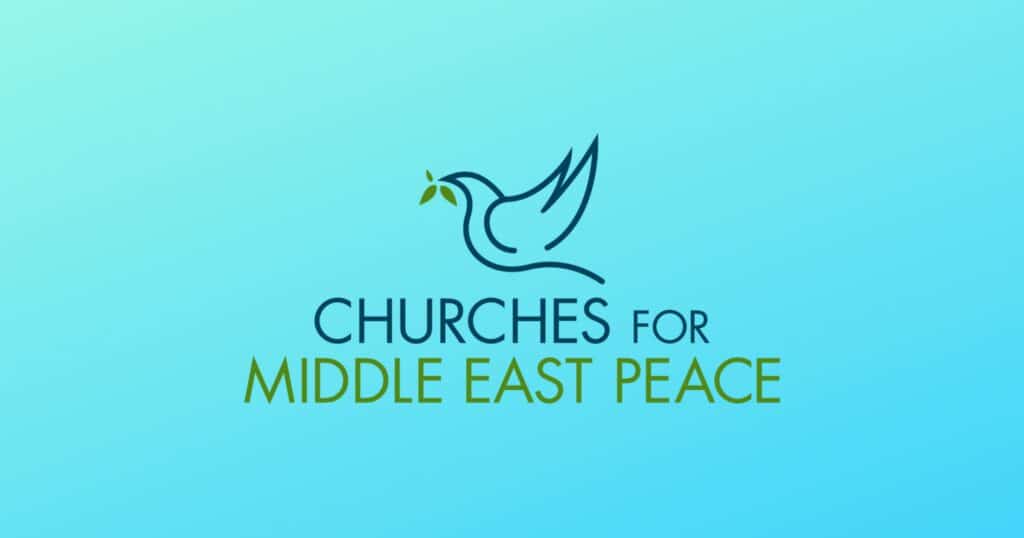 The following statement was issued Dec. 2 by Churches for Middle East Peace (CMEP), of which...
Read More