Change comes to Cuba
The changes coming to Cuba are becoming very evident to participants traveling the island this week with the UCC Cuba Study Seminar. Twenty-one people, more than a half dozen of whom have made this trip before, arrived in Havana Jan. 22, just over a year after President Obama restored diplomatic relations with the island nation 90 miles off the coast of Florida, and relaxed travel restrictions that had been in place for decades. It's a move that has triggered an American invasion, according to the group's guide, with a substantial increase in the number of U.S. tourists.
The first of that evidence greeted the group at the airport.
"When we came in the last time (in 2009), it was sparse, like a ghost town," said the Rev. Tom Warren, pastor of Peace United Church of Christ in Greensboro, N.C., and the trip's organizer. "Today, it's bedlam," he added, referring to the crowds in the customs area and baggage claim, and noting that it took hours to gather belongings and head out. "Why it took so long is beyond my imagination. It's just an example of the current infrastructure being overwhelmed by tourists who are coming."
The UCC Study Seminar, initiated and organized by the late Rev. Ted Braun, started taking church members to Cuba in 1980 and has forged long-time relationships with people in the country's faith community. Warren has visited three times. This is Patricia Lockett's fifth trip. A member of Holy Trinity Community Church UCC in Nashville, Tenn., Lockett has kept a journal of each experience. "I've noticed a lot of differences this time from my first trip, and even from my last one," she said.
Differences like quicker electronic communication. People sitting on street corners with laptops, connecting to the internet. Computer access cards that cost $6 and give the user even wireless access in some places, by the hour.
Large groups of visitors who are interested in the Cuban people and the country's government-subsidized economy. "It's going to change," said Andrew Green, a business professor from Wofford College, a Methodist-affiliated liberal arts school in Spartanburg, S.C. "With the average salary at $25 a month, everyone is trying to figure out how to make money for their families."
Green is one of two professors accompanying 22 college students on a two-week tour that has combined life experiences at a tobacco farm and a coffee plantation with lectures on the economy, and on race and gender. His colleague, Spanish professor Begonia Caballero, said that the young people who quickly signed up for the trip studied ahead of time about life in the socialist system.
"We had no trouble getting 20-plus students after the Obama announcement," said Caballero, "and we prepped our students — tolerance, respect, and empathy is an important dynamic."
Tom Warren 
UCC Study Seminar participants got a lesson on making a living in the Cuban economy first-hand from their tour guide. A former university English and grammar instructor, the guide stopped teaching seven years ago to work with tourists. He depends on tips to support his family and supplement what he and his wife earn. She's a college professor with a Ph.D. in biology, but an Italian leather bag on sale in Old Havana costs double her monthly salary.
"I work with tourists to have more access to to CUC's (Convertible Cuban Currency that is exchanged for foreign currency, used to fuel the economy) so we can live in a better way," the guide said. "My parents were elementary teachers, but we could go to restaurants. If I didn't work in tourism, I could not afford to take my kids to those places."
Cuba is still recovering from economic collapse in the 1990s, when 85 percent of trade with the Soviet Union and other socialist countries dried up overnight. During the crisis, which the Cuban government named "The Special Period," a two-currency system was created, one for tourists and one for Cubans, now in use for 15 years.
"The economic crisis hit us pretty hard, but we were able to preserve our education and health care system," the guide said. "I feel very proud of that." He's referring to government programs that provide important educational and medical access to all Cubans, the result of the revolution in 1959. In Cuba, there is no cost for schooling through university, and both primary and secondary health care is free.
The guide hopes that eventually the United States will relax visa requirements for visits to Cuba, so that he will have the opportunity to work with more American tour groups. He and the tour bus driver are spending 15 days with the UCC group, escorting them around Havana to meet with the Cuban Council of Churches, organizers of a community neighborhood development project, representatives of the Martin Luther King Center, and historical tours of Old Havana and Revolution Square. They will be traveling across Cuba together, stopping in other cities, and at local seminaries and churches, before arriving in Santiago de Cuba on Thursday, Jan. 28. After a few days there, the group will make its way back to the west side of the island before returning to the states on Feb. 5.
"Day by day and experience by experience, we're gaining another piece of the complex puzzle which is Cuba, its beauty and its rough edges," said Warren, who spent a four-week sabbatical here in 2009. "To hear people talking around the table, to see an alternative way to organize a society, one very different than one we are used to, takes time. By the end of the 15 days, I expect we'll all see Cuba, in all its complexity, quite differently."
---
Related News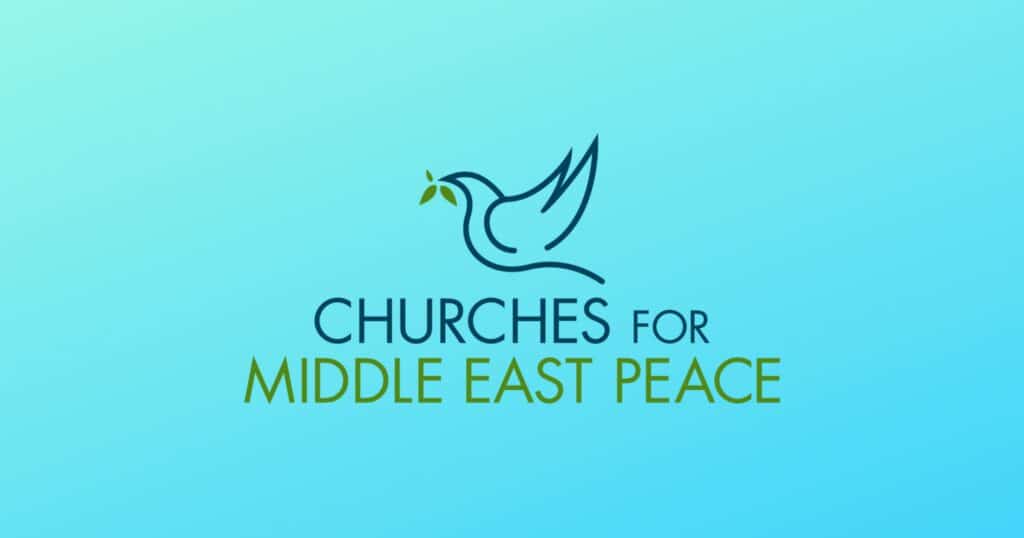 The following statement was issued Dec. 2 by Churches for Middle East Peace (CMEP), of which...
Read More