Cathedral on Fire!: A Church Handbook for the Climate Crisis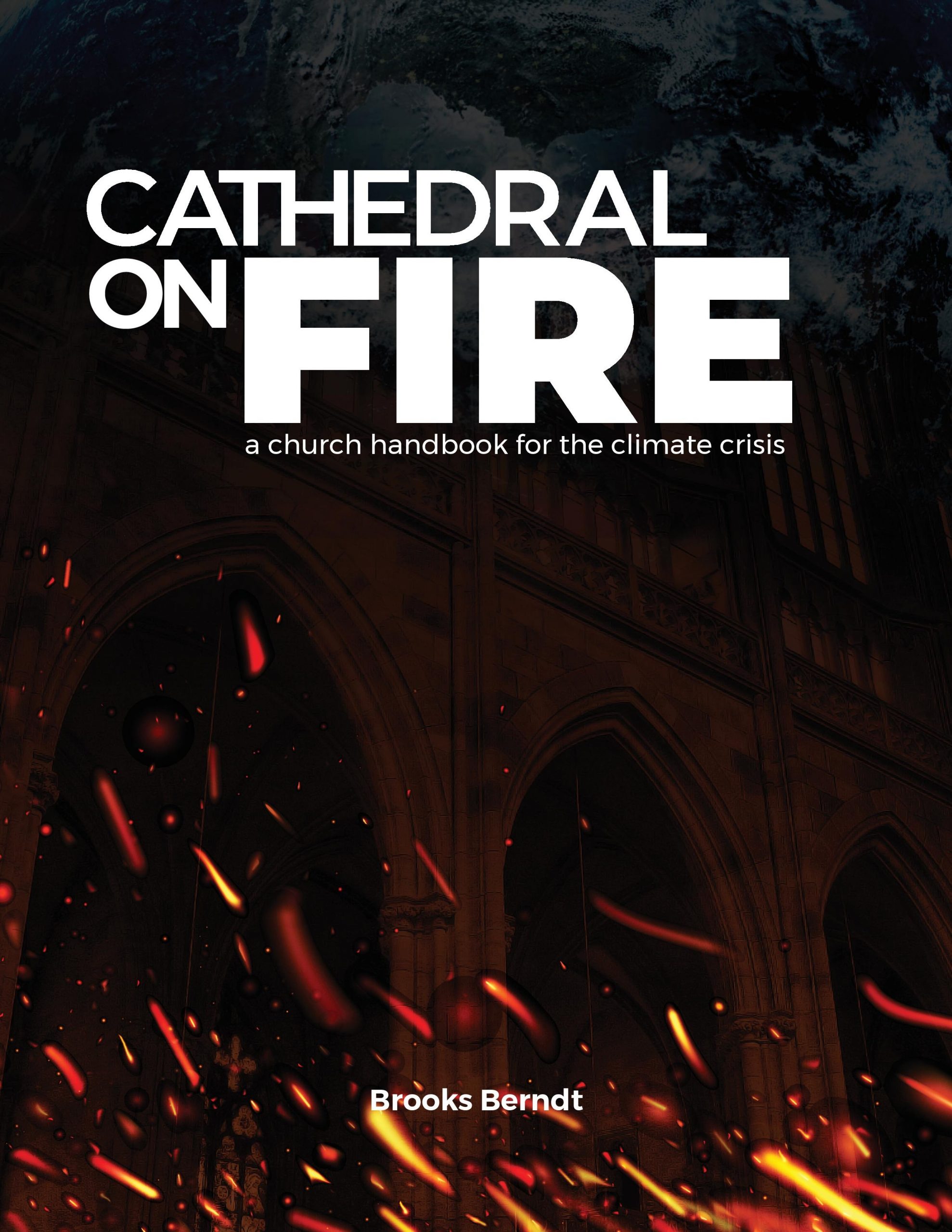 The urgency of the climate crisis requires that we act as if our cathedrals and churches are on fire. Indeed, God's creation can be seen as one grand cathedral on fire with burning forests and rising temperatures. Amid this dire situation, Brooks Berndt focuses our attention on the unique and vitally needed gifts that churches can offer. He writes with poetic passion but also with an eye toward the practical as every chapter ends with suggested, field-tested actions. The book is designed so that church book groups can discuss one chapter a week from Earth Sunday (April 19th) to Pentecost (May 31st). With the 50th anniversary of Earth Day in 2020, the book provides the perfect opportunity to inform and inspire church members to act.
Chapters in the book explore the following areas in which churches possess immense potential:
a commitment to care for God's creation as our first calling
a scriptural basis in pursuing justice for a planet and its people
a moral foundation for understanding the climate crisis as an inequality crisis
a powerful, sacred language for articulating what fundamentally motivates people to act
a hope-giving history with the faith leaders who launched the environmental justice movement
a rich tradition of theology in times of crisis
a countercultural ethic of generational justice found in the Bible
a recognition of youth as the climate prophets of today
About the author:
Before becoming the UCC Minister for Environmental Justice in 2015, Berndt served for eight years as the pastor of First Congregational UCC in Vancouver, Washington. While there, he became active in various environmental campaigns including a successful effort to transition the state of Washington away from its only coal plant as well as an ongoing campaign to prevent the establishment of the largest oil terminal in the country in Vancouver. During his time as pastor, Berndt published his first book Sounding the Trumpet: How Churches Can Answer God's Call to Justice. It was co-authored with the Rev. Dr. J. Alfred Smith, Sr., a prophetic pastor at Allen Temple Baptist Church in Oakland, California. Scholar Cornel West described the book as "a masterpiece…full of deep spiritual truths."
---
Related News
Throughout the holiday season—from Thanksgiving, through Advent and Christmas, to the New...
Read More