Cally Rogers-Witte, retired Global Ministries and Conference exec, dies at 74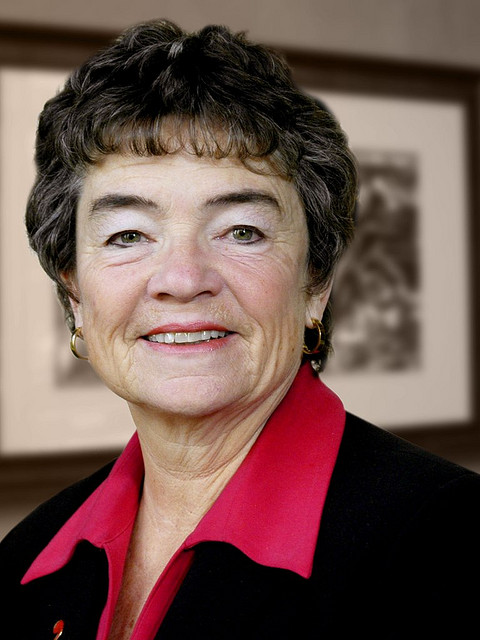 The Rev. Cally Rogers-Witte, a longtime pastor, former Conference Minister and retired national officer in the United Church of Christ, died Tuesday, Nov. 12, in Rockledge, Fla. She had been hospitalized for several days with an infection. She was 74.
Colleagues are remembering her as an energetic, effective leader who cared deeply about the denomination's progressive ministries and especially about its work in partnership with churches around the world. She retired in 2011 as executive minister for Wider Church Ministries and as co-executive of Global Ministries, a common overseas ministry of the UCC and the Christian Church (Disciples of Christ).
"I have traveled now many places around the world and visited mission partners, ecumenical partners, and interfaith partners who call her name with joy and reverence," said the Rev. John Dorhauer, UCC general minister and president. "Her deep faith was always a hallmark of her leadership. The United Church of Christ was wise to call her to serve as an officer, and her legacy will continue to give shape to the future life of our mission partnerships around the globe."
'A young female minister in 1977'
Born June 25, 1945, in Memphis, Tenn., Ann Calvin Rogers was raised in a Presbyterian family. Her mother was a social worker, her father a physician. She received a bachelor's degree from Mary Baldwin University, Staunton, Va., an M.A. in religion from Yale Divinity School, New Haven, Conn., and an M.Div. from Pacific School of Religion, Berkeley, Calif.
Ordained to Christian ministry in 1973, she worked in the 1970s as director of Christian education at the American Church in Paris, France, and as a regionally based staff member the UCC's national Office for Church Life and Leadership, covering several states in the South. When she married Frank Witte in 1974, both took the name Rogers-Witte.
She remained grateful throughout her career to Community UCC, Raleigh, N.C., which she described as "a forward-thinking congregation who took a chance on calling a young female minister in 1977." Its progressive ministries during her 18-year tenure included becoming the 35th UCC church to declare itself Open and Affirming and the first to be honored with the UCC's national Just Peace Award.
From 1995 to 2005, Rogers-Witte was based in Phoenix as Conference Minister of the UCC's Southwest Conference, supporting churches and clergy throughout Arizona, New Mexico and El Paso, Tex., many of them with immigration-related ministries along the southern U.S. border.
'All I wanted to do with my life'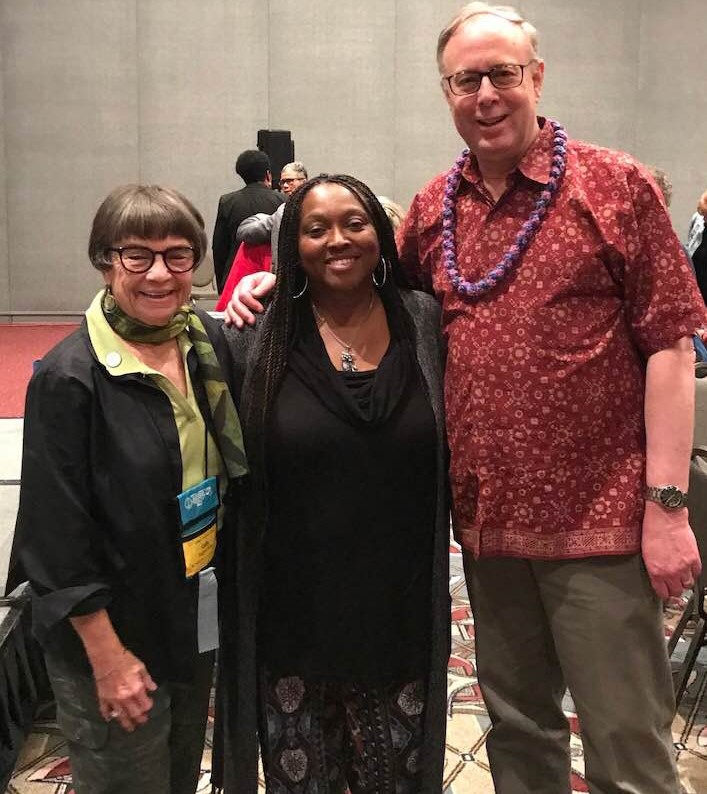 In 2005, the UCC General Synod elected her to the Wider Church Ministries/Global Ministries executive role. She had attended assemblies of the World Council of Churches (Australia, 1991, and Zimbabwe, 1998) and long been thinking about global work.
"As a child I was captivated by hearing about the experiences of a medical missionary in Africa at a church potluck supper and for many years all I wanted to do with my life was to be a medical missionary," she told the 2005 UCC General Synod in her speech as a nominee. "But then in high school my father let me watch him cut a mole off a woman's arm in his office and I almost fainted when the blood spurted out. There went my hope of being a missionary. But now, with your help, I may get to be a primary support for our dedicated mission personnel and our mission partners around the world and for our superb staff in Cleveland and in Indianapolis!"
She completed a predecessor's unexpired term and was enthusiastic on her return to the 2007 Synod for election to another four years.
She always emphasized the shift by the UCC and the Disciples – already well begun by her predecessors – toward authentic partnership with churches and agencies overseas and away from the colonialism that sometimes marked the early mission work of denominational predecessors. "The great thing about giving through our church is that we know and trust our partners around the world," Rogers-Witte said. "They can identify the deepest needs and we can support and help equip them to respond in meaningful ways, using the money and resources we send with great care."
'Fun and serious, often in the same sentence'
Warm tributes and expressions of sadness at Rogers-Witte's unexpected death have been shared by UCC leaders and former colleagues.
"Cally was deeply devoted to the UCC and its vision, especially its commitment to justice and peace for all the people of the world," said the Rev. Davida Foy Crabtree, a retired Conference Minister. "Her enthusiasm for life was uncontainable. Her joy in making new friends was unsurpassed. She was a woman of deep integrity whose life and ministry were exemplary. I had known Cally since her days on the Office for Church Life and Leadership staff and was privileged to serve as her mentor when she became Conference Minister of the Southwest Conference. Our friendship was fun and serious, often in the same sentence. Classic Cally! I will miss her infectious spirit."
Another retired Conference Minister, the Rev. Rollin Russell, met her during her OCLL years, when she led a retreat in Texas. "She brought [her daughter] Mary Ann, just a few months old and in a baby carry-all," Russell said. "My first thought was, what an intrepid woman! I quickly learned that she was a delightful leader who filled the room with joy and energy, a resourceful consultant who helped the group through enlightening discussions on leadership in our congregations."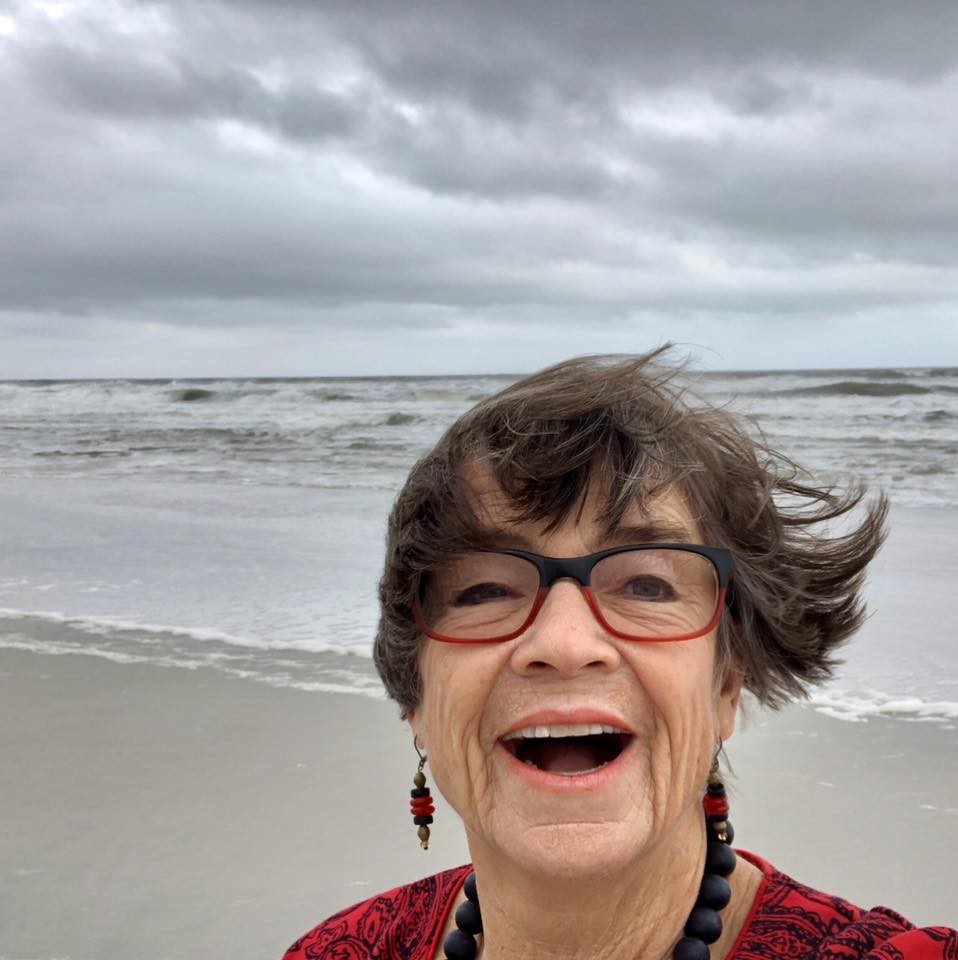 Russell and his wife became close friends with the Rogers-Wittes. "We are now devastated at her death and we want the entire UCC to know what a gifted person, an inspired leader and a spirit-filled friend and colleague she was"" he said. "We have all been blessed by her life and ministry and she will be sorely missed. Her biggest gift to the church and to all of us was the gift of deep commitment to our faith, our common life, and her spirit-filled leadership in making the faith real in the world."
"She was fun and funny but could also be very tough when she needed to be," said Kansas-Oklahoma Conference Minister Edith Guffey, who in previous positions as a national officer worked with Rogers-Witte in several capacities. "She could disagree but was never disagreeable. I always knew that even when we had differences of opinion, as all good colleagues sometimes do, that we held each other in high regard and with deep affection. She was filled with fun and joy and we laughed a lot. I will miss her."
"Cally and I first crossed paths over 20 years ago through our work in Latino Ministries in the Western Region," said the Rev. Linda Jaramillo, a retired national officer now serving on the Board of the UCC's Central Pacific Conference. "A decade later, we were elected to our first term as members of the Collegium of Officers. … We took our ministry work very seriously, but also had some joyful times of celebration … I remember Cally for her enthusiasm and tenacious way of finding a positive way forward even in the midst of challenging times. … Her ministry was deeply appreciated and will be missed by colleagues around the world."
"Cally will always come to mind as one who embodied the UCC's maxim of 'extravagant welcome,'" said the Rev. Joe Malayang, a retired national officer who served with her on the Collegium. "In remembering her, I thought of Jesus receiving and blessing the children despite restraining attempts of others: I could picture Cally as one who would invite and welcome one and all, in contrast to an exclusionary and discriminatory society, and genuinely receive them as children of God and bless them. Even with sadness in my heart, I can joyfully say: thanks be to God for Cally!"
'The spirit of Jesus and justice'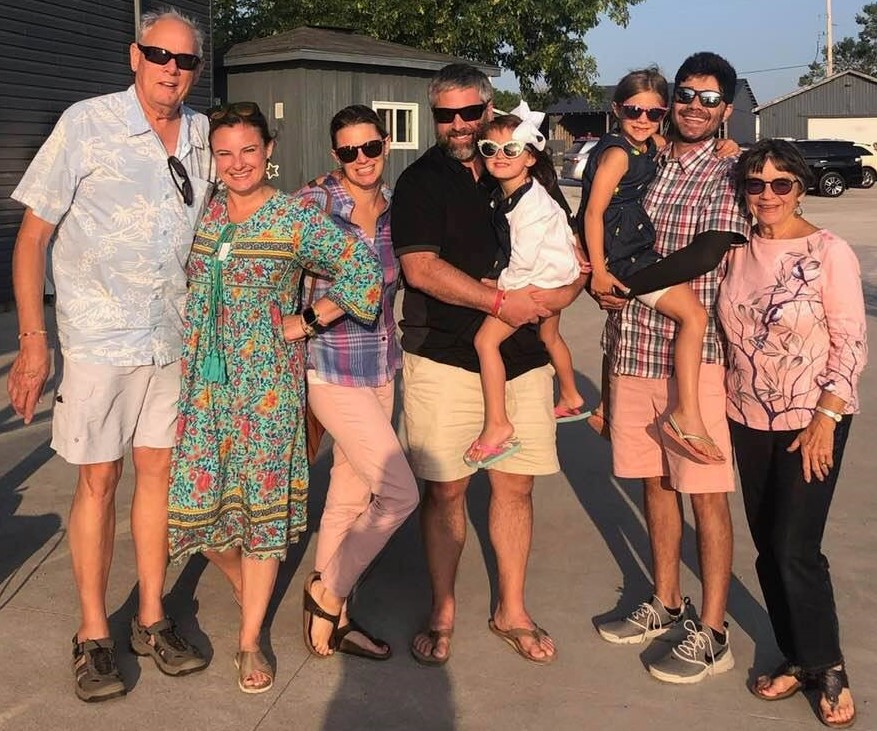 "Rarely do I find a person as universally loved as Cally Rogers-Witte," said Dorhauer, who was one of her successors as Southwest Conference Minister. "…Cally had a way of leading that engendered good will in and from all. She had a perpetual smile on her face, and she exuded the joy that came to her from knowing her beloved Jesus.
"My deep admiration for her turned quickly to deep friendship in the years I served as the Conference Minister in the Southwest. For the first year or two, every church I visited took time to tell me how much they loved Callie. And she became a personal guide to me – ready to pick up the phone or answer an email any time I had a question about life in the Southwest Conference. Her advice as well as her encouragement became to me a source of wisdom and comfort.
"Cally used to say, 'When you catch the spirit of Jesus and justice, nothing is ever the same,'" said the Rev. John Thomas, who was general minister and president while she led WCM. "Cally was a spirited colleague, passionate for Jesus and passionate for justice. Jesus was her polar star and justice was the measure of the church's faithfulness.
"Cally always saw the world as the arena and horizon of her ministry. Never parochial, the world with its wounds and vulnerabilities was front and center for her, so it is appropriate that her ministry culminated in nurturing the relationships of the United Church of Christ with partners around the globe. Despite her wide vision and broad sense of responsibility, Cally also carefully tended the more intimate collegial relationships. To those of us privileged to work with her she was the motherly embrace of care, the sisterly encouragement of solidarity, and the exuberant joy of a daughter never too old or too cynical to express unbounded enthusiasm for the United Church of Christ."
Additional public statements from current UCC and Global Ministries leaders can be found here.
Memorial service to be held Dec. 21

She is survived by her husband, Frank; daughters, Beth Rogers-Witte Garriott and Mary Ann Rogers-Witte Ciciarelli; their spouses; and her grandchildren. A memorial service will be held at 10 a.m. Saturday, Dec. 21, at St. Mark's Episcopal Church, Cocoa, Fla. Arrangements are being handled by Dignity Memorial, Rockledge, Fla., whose website has details and an obituary at this page.
"In the meantime, please do share your Cally memories with each other and with us in any way you'd like," the family said, via a post on Beth's Facebook page. "Our memories are so precious."
UCC News Director Connie Larkman contributed to this story.
To see captions, hover your cursor over the pictures in this article.
---
Related News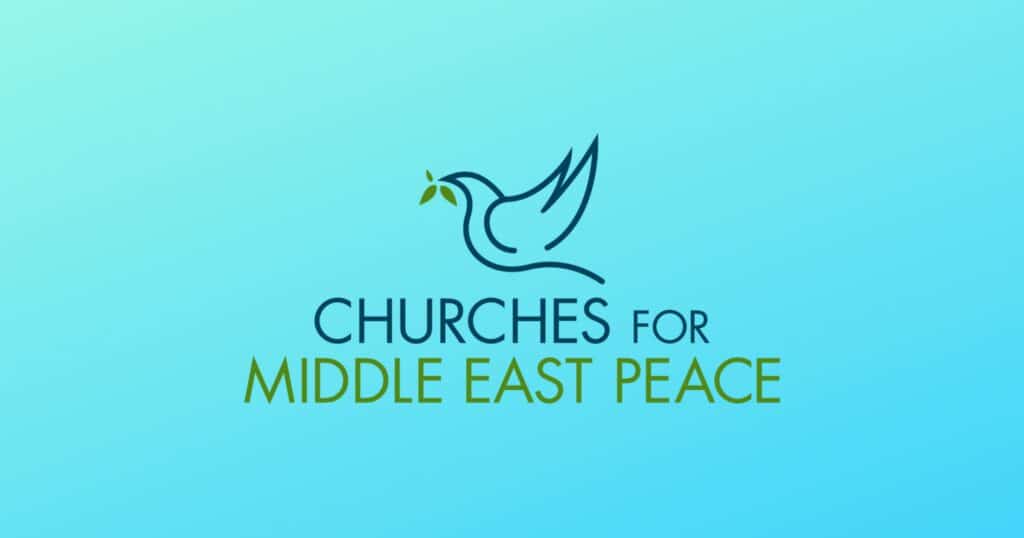 The following statement was issued Dec. 2 by Churches for Middle East Peace (CMEP), of which...
Read More