Call to General Synod 30 – Come to Cleveland
Written by Rev. Geoffrey A. Black
Cleveland is once again becoming a very special place. Not only is it home to the UCC national offices, it is also the site of the upcoming Thirtieth General Synod of the United Church of Christ. Yes! The General Synod of the UCC will take place in Cleveland, Ohio, June 26-30, 2015, and you are invited! Together we will build beloved community around the theme, "Unexpected Places" — finding God in "Unexpected Places."
Of course, the General Synod is where we, the UCC, conduct the business of the wider church. However, you will also experience worship that inspires, speakers that challenge and inform, worship that equips, and exhibits that offer a full range of resources for ministry and mission. Additionally, Synod will feature hands-on volunteer service projects in the greater Cleveland area. There is no doubt about it! Come to General Synod, and you will find ample opportunity to work, learn, pray and even play.
This General Synod will be the third to take place in Cleveland. Cleveland was the site of our founding General Synod 1957. The city hosted us once again in 1989. However, if you have never been to Cleveland or if you have not visited in a few years, you may be pleasantly surprised, because Cleveland is a very different city, with much more to see and do than was possible just a few years ago.
Cleveland's new state-of-the-art convention center will be the main venue for General Synod. Synod events, including the Youth @ General Synod program, will be held in the downtown area, where hotels are conveniently located and where there are many restaurants and entertainment venues within walking distance. Delegates and visitors will be able to make their way to various Synod and Pre-Synod events with ease.
Speaking of Synod events, the primary service project will embrace our next all-church mission initiative, "Reading Changes Lives." Delegates and guests will have the chance to tour our national office building, not far from the convention center.
Registration will open on Monday, Sept. 8, 2014. We look forward to hosting you and your family in Cleveland. So come! Join in the company of sisters and brothers in Christ from around the nation and throughout the world in worshipful work and meaningful mission. Come and explore the possibility of finding God in "unexpected places."
Peace and blessings,
Geoffrey A. Black 
General Synod registration opens Monday, Sept. 8 at 3 p.m. ET for delegates, exhibitors, visitors and staff.
Hotels and optional dining choices (formally sponsored meals) will also be available. New and exciting information on speakers, worship, service work and exhibits will be coming soon, so make sure you bookmark the General Synod website and check in regularly. 
Registration for Youth@GS groups opens Oct. 15.
---
Related News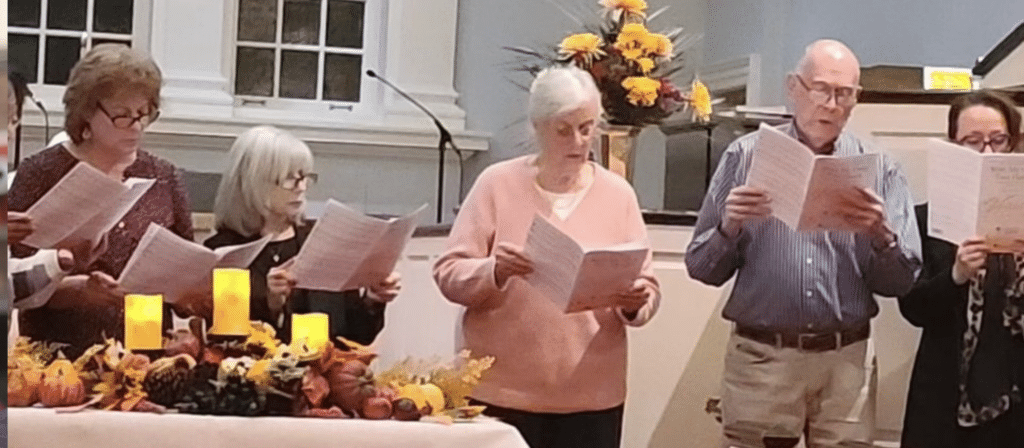 Many United Church of Christ congregations across the country participated in interfaith...
Read More