California UCC co-op offers free eco-friendly cleaning services to cancer patients
It has been two years since members of Valley of the Flowers United Church of Christ launched the Green Broom Brigade Cooperative as a way to address the unemployment epidemic in Lompoc, Calif. The worker-owned, eco-friendly cleaning service has continued to grow, providing seven local women with steady work and a sustainable business venture to call their own. To give back to the community that has given so much to them, the Green Broom Brigade has become part of Cleaning for a Reason, a nonprofit organization with a mission to provide free house-cleaning services for women undergoing cancer treatment.
"We decided to join this organization to help women with this disease," said Monica Farias, Green Broom Brigade president. "We hope to brighten their lives in a small way by cleaning their homes."
The Green Broom Brigade got involved with Cleaning for a Reason after a local resident called and inquired about the service. After some research, the women learned that no Cleaning for a Reason group existed in northern Santa Barbara County, so they applied to be a service provider for the organization. Participating companies serve two patients at a time and offer each patient one free house cleaning a month for four consecutive months. Since 2006, Cleaning for a Reason and its 1,200 partner organizations in the U.S. and Canada have cleaned the homes of more than 17,000 women undergoing cancer treatment, and the Green Broom Brigade served its first patient last week.
"This is altruistic work we do for the families in our community of Lompoc," Farias said.
John McReynolds, vice moderator of Valley of the Flowers UCC and the Green Broom Brigade's interim volunteer manager, said the company's association with Cleaning for a Reason is just another milestone in its journey toward success. He notes that gross revenue more than doubled from 2013 to 2014, and the company is on track to gross $100,000 this year. All seven of the Green Broom Brigade's worker-owners, who were once unemployed, are now gaining experience in how to run a business, he added.
"The church feels amazing about it," said McReynolds of the company's growth. "There were so many rocky moments, but then there are other days when we say, 'Wow, why didn't we do this earlier?' Now that the business is at a point where it amounts to something, people take you seriously.
"The women who work for us are like flowers, taking command and feeling greater confidence in themselves," he added. "All the talk we used to do about empowerment is true."
The idea for the Green Broom Brigade was sparked by the economic recession, which hit the small town of Lompoc particularly hard and forced many small business owners to close their doors. The group from Valley of the Flowers UCC was inspired by Evergreen Cooperatives, a Cleveland-based program a member discovered online that helped create green jobs in an area also hurt by the economic downturn. With the help of generous donors near and far, members of Valley of the Flowers UCC, with assistance from the California Center for Cooperative Development, were able to fulfill their vision to provide employment to members of their community and to help improve the local economy.
In 2014, the company won Green America's People & Planet Award, given to companies with a commitment to sustainable business practices that help create green, healthy homes. The women used the $5,000 prize to expand their services into the commercial sector, and plan to keep expanding for years to come.
"For me, it is important to work with the Green Broom Brigade because it is a local cooperative," said Farias. "Besides that, we are creating jobs for local families. We are owners of our own business.
"We are still lacking much of the success that we desire, but with hard work, little by little we will reach it," she added. "This is a cooperative that is just beginning its journey, but everything takes a process, and I believe we are achieving success."
---
Related News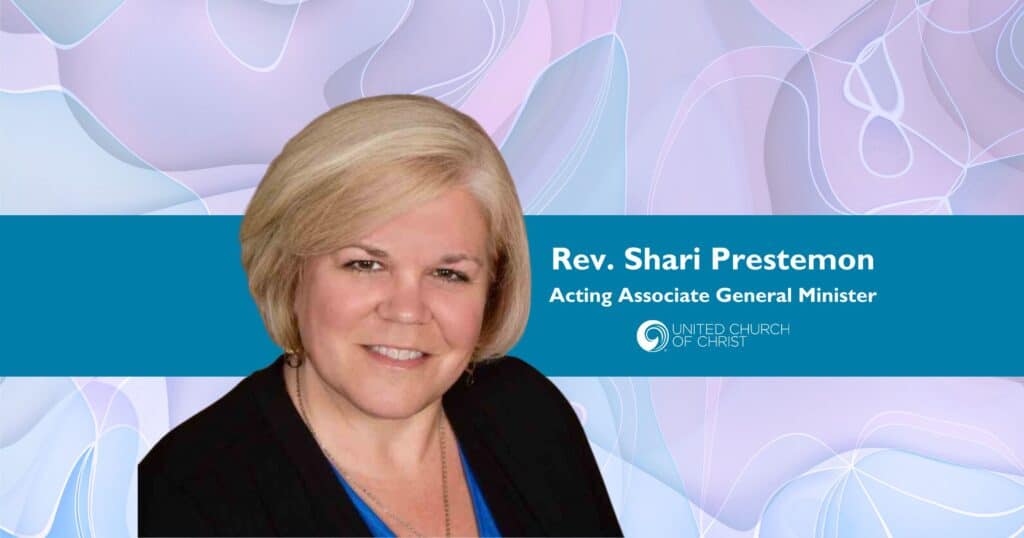 A new United Church of Christ national leader has been called. The UCC Board voted in a...
Read More