California UCC church provides the pies at Thanksgiving
It's no surprise that on Thanksgiving at a number of UCC churches around the country, people will be coming together for food and fellowship during a free community meal. After all, the UCC is a church of extravagant welcome. In Oakland, Calif., the meal plays out a bit differently, when members of the Skyline United Church of Christ congregation join the people of Lake Merritt United Methodist Church at their table … and bring the pies.
Paula Byrens is Skyline's self-proclaimed pie queen.
"I am the Pie Queen by default," said Byrens. "I brought the project with me when the church I had been attending for 35 years closed. Since I had done recruitment for pies at that church, I continued –– with Pastor Laurie's blessings."
The Rev. Laurie Manning says the Thanksgiving meal aligns with her church's mission. 
"Skyline UCC has a long history of support for the food pantries of in our community. Many of us are involved in preparing and serving meals each month in a few different locations," she said. "Often, in the process, we're reminded of the shocking truth––that here in the wealthiest country in the world, almost 50 million people (and 15 million children) suffer from food insecurity …[many of them] right here in our own city." 
Each year on the day before Thanksgiving and on Thanksgiving Day, folks from all over the northern California community gather to serve homeless and elderly people, and those in need, at Lake Merritt Church in downtown Oakland. Most of the food for the feast is donated, and volunteers cook and serve. Skyline is involved in both.
"The first year or so at Skyline UCC, I only asked for pies, and always received more than I requested. Then I started asking for volunteers, and several folks have come forward," said Byrens.
"We usually request pumpkin pies or otherwise. (Not everyone likes pumpkin; however, the majority of our folks bring pumpkin.) This year, as last year, we're asking for 60 pies, and they can be home made, frozen, purchased ––or some of our folks prefer to write a check to Skyline, and I buy the pies."

"Lake Merritt United Methodist Church definitely counts on the help that is received from the members of Skyline United Church of Christ," said Stephen Ford, Lake Merritt meal coordinator. "We rely on donations. We would not have enough pies without Skyline UCC."
The meal is pretty well publicized. Lake Merritt has been hosting it for 34 years, and the churches have seen some local celebrities show up to volunteer. Last year, it was the Cal Berkeley basketball team. "We had some mighty tall servers, and they came in warm-up uniforms –– delighted the volunteers and the guests," said Byrens. "Several years ago, Jean Quan came when she was mayor."
They anticipate serving at least 500 meals on Nov. 26. Last year, Byrens said they purchased $1,300 worth of turkeys and served close to 800 meals, including take-home, and anticipate the need will be greater this year.
"As often as possible, we try to share a meal and a conversation with people receiving meals," said Manning. "Inevitably, we are changed in the process and see our common humanity." 
"The thing I like to say to our congregation is that nothing is wasted," said Byrens. "After the meal, folks can line up for 'take outs,' and also for bags of turkey carcasses. Any food left over from that is loaded into our van," and the remaining meals are taken to others at shelters around the community.
"We realize that preparing meals, in many ways, is very short term, and only addressing the symptom," said Manning. "Yet through this process, we are inspired to work together to change the underlying causes of poverty here in Oakland. We look forward to the day when we will no longer need food pantries, because there really is enough for all of us, when we share."  
---
Related News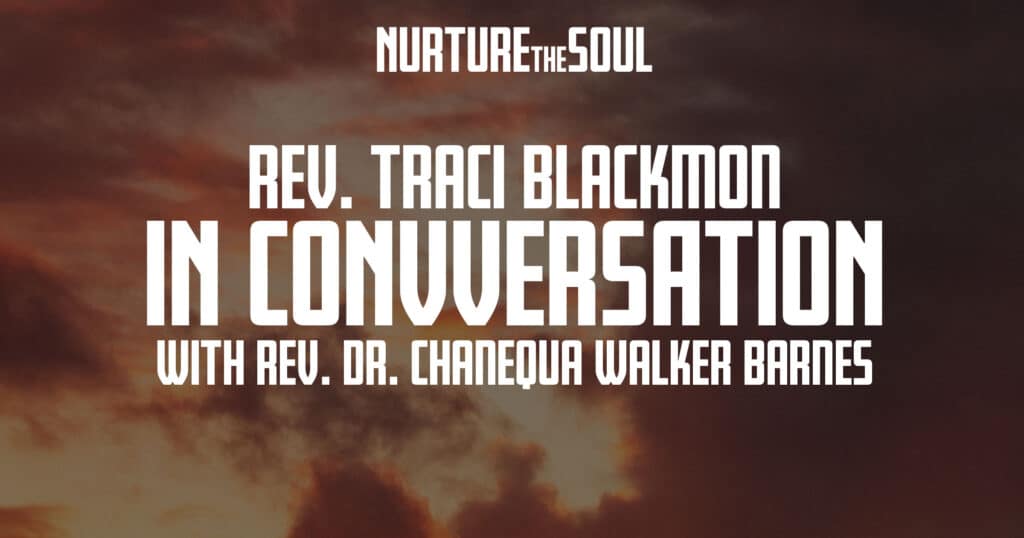 The impact of trauma and the need for self-care are vital -- and sacred -- topics for the...
Read More