California church uses national grant to grow migrant ministry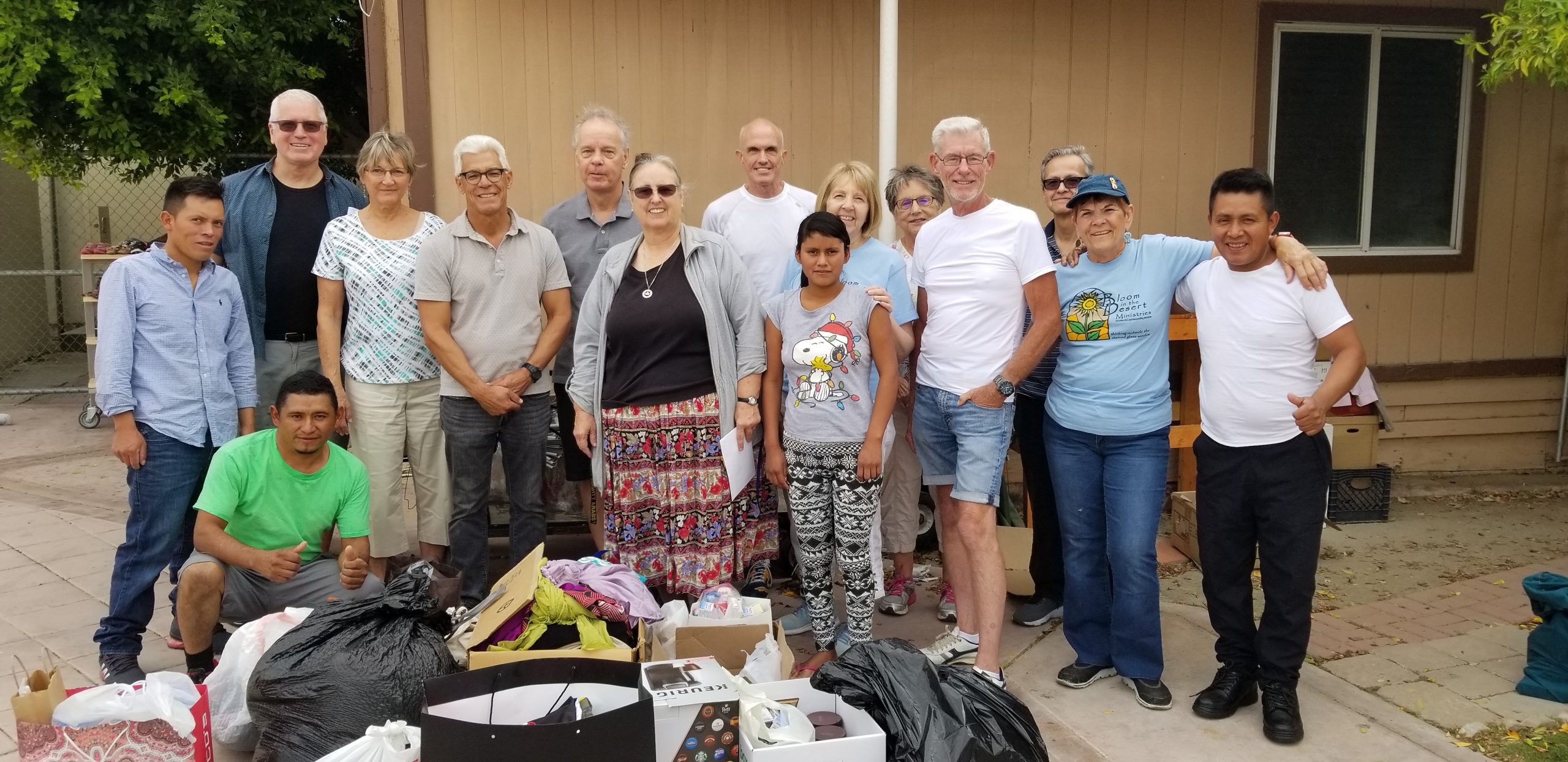 A United Church of Christ congregation planted in the California desert took a chance on winning a national grant to assist migrants coming into the United States and ended up doing more good than organizers even imagined.
Bloom in the Desert UCC in Palm Springs connected with a Catholic church in nearby Coachella, Calif., after learning of their work with refugees coming into the country primarily through Yuma, Ariz. Our Lady of Soledad temporarily takes in asylum seekers, providing food, clothing and other aid so they can continue their journey to their destination cities across the country. The church is one of several faith communities and social service agencies helping migrants released from overflowing processing centers by U.S. Customs and Border Patrol.
"Since our local UCC congregation does not own property we are directing our efforts to collect clothing, food stuffs, toiletry items, etc., along with financial assistance," said Jim Nixon, Bloom's project organizer. "I read about the UCC grant program and took a chance that we might qualify. The $600 grant from national UCC office was an impetus to other members to match it."
Bloom received the grant from the June 2018 "Keep Families Together" emergency appeal, administered by the UCC Humanitarian and Development Ministries. "This is a great example of how our 'Keep Families Together" financial appeal is being put to good use," said the Rev. Mary Schaller Blaufuss, team leader. "I love the way organizers are using the grant to leverage even more financial support from their members."
The Palm Springs congregation began as a Methodist new church plant 16 years ago, but affiliated with the UCC because of the denomination's open and affirming position on LGBTQ clergy. The 150 members worship in leased space at the Demuth Community Center. The church has been working to grow its ministry to welcome the stranger since partnering with the Coachella church in March, raising money and gathering supplies.
Once in April and again on Friday, May 10, a group from Bloom UCC packed up donations to take to Father Guy and Sister Flo at the Coachella church. Our Lady of Soledad's center receives 30 migrants daily, as they send another group 30 on their way.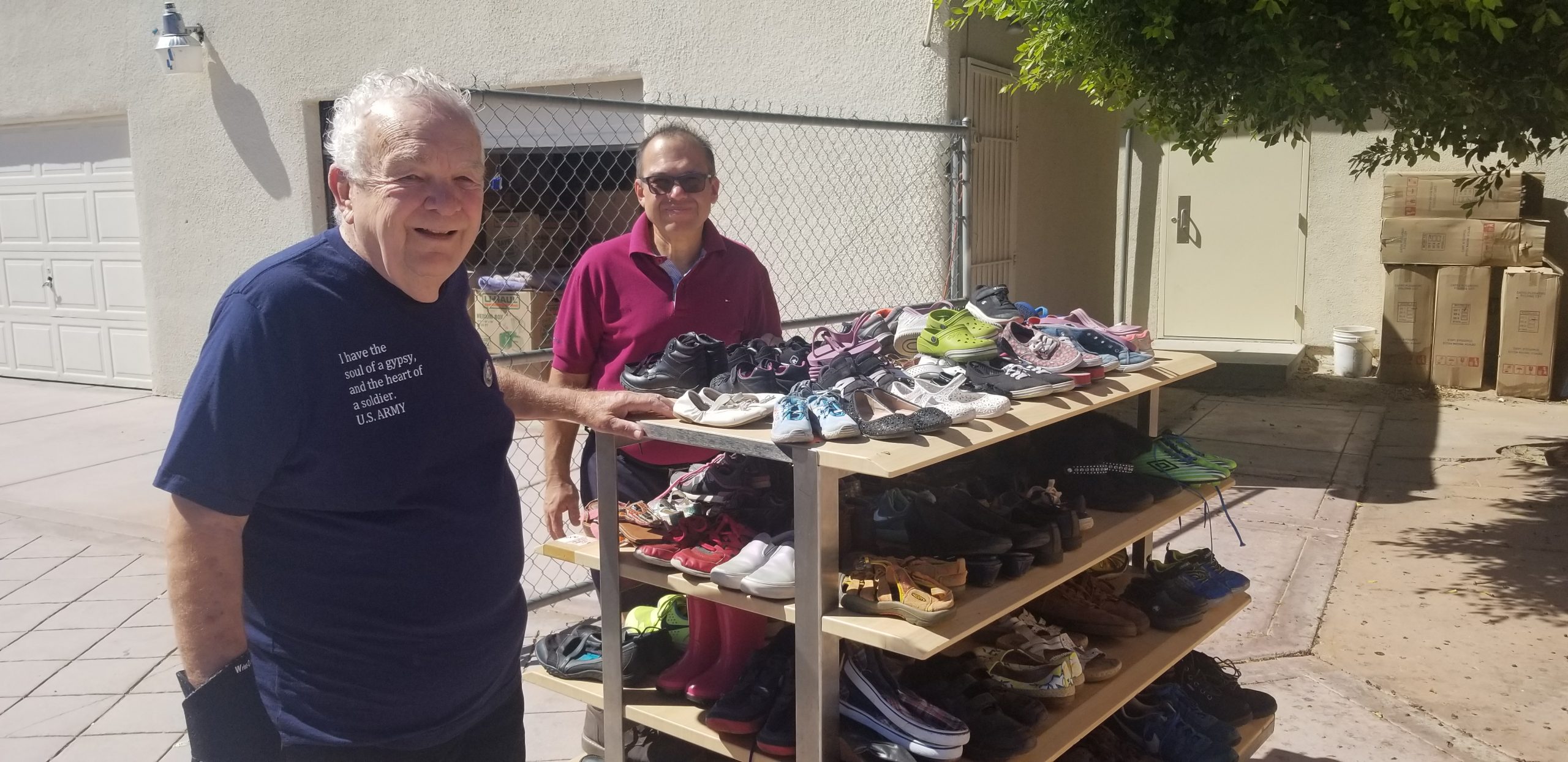 "The transients stay for 24 hours and are fed, clothed and assisted with travel arrangements," Nixon said. "They leave with a backpack of clothing and two sandwiches. There are a number of children, as you can imagine."
The eight volunteers from Bloom UCC spent a few hours lending a hand at the Coachella center on Friday after delivering a load of shoes, clothing, food and cleaning supplies.
"Going to Our Lady of Soledad to help out was a personally gratifying and educational experience," said Megan Cassette. "Seeing the sweet faces of the children moved me to tears as I thought about those who have been forcibly removed from their parents. I'm so glad we are able to do some good for these refugee families."
"What is being done in Coachella is what being a Christian is all about," said Ed Span. "Sister Flo and her team of volunteers create an atmosphere of hope for a better future for these migrant families. It truly brings us closer to God when we help make breakfast for the children and serve them."
"Volunteering, and witnessing first-hand the desperate need just minutes from our homes in the Coachella Valley, was an overwhelming awakening," said Joanna Stark.
On Sunday, May 12, the Bloom UCC community welcomed Sister Flo after worship. She was invited to speak during Hospitality Hour to inspire further volunteer work — but the church also wanted to present her with a check. Members not only matched the $600 UCC grant, they tripled it, offering $1,800 to Our Lady of Soledad for its vital ministry.
'"Coachella' may bring to mind images of a huge annual music festival, but God's work is being done in this community by some unsung heroes," Nixon said. "Our UCC congregation is privileged to be part of this effort to help welcome these strangers and give them hope for a better future."
He said the support from the national office "helped strengthen our efforts and resolve."
"This opportunity fits perfectly with our local UCC congregation's mission to 'Welcome the Stranger.' We hope that our story will inspire other faith-based groups to reach out and be the 'Extravagant Welcome' that we try to be."
---
Related News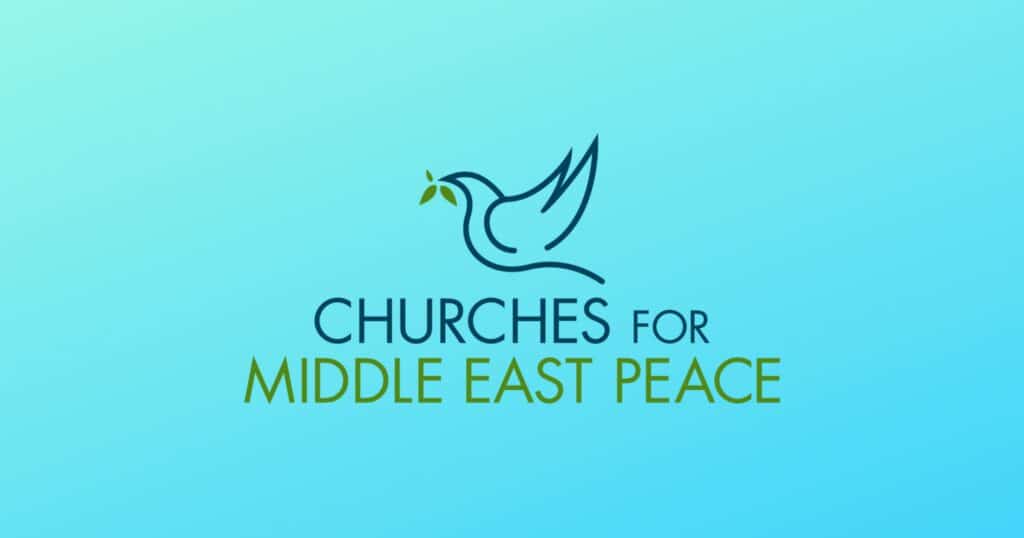 The following statement was issued Dec. 2 by Churches for Middle East Peace (CMEP), of which...
Read More