California church helps LGBT refugees from Uganda find safety, peace
Seven refugees from Uganda, escaping persecution for identifying as lesbian, gay, bisexual or transgender, have found themselves in Long Beach, Calif., with little more than the clothes on their backs. Waiting for them with open arms were members of First Congregational Church of Long Beach United Church of Christ. Through a refugee resettlement program, church members have offered these refugees a safe and welcoming place, and are helping them get acclimated to the city they now call home. 
"There was no hesitation – the response was, 'Of course we are going to be helpful,'" said the Rev. Elena Larson, pastor of First Congregational. "It was an automatic yes, and that's the way it should be."
First Congregational was introduced to the refugee resettlement program by a local Episcopal church. World Relief, a nonprofit that works to empower local faith communities to serve the most vulnerable, which Larson describes as "the evangelical counterpart to Church World Service," was looking for LGBT-friendly churches that would be willing to help these refugees. As First Congregational has been Open and Affirming for more than 20 years, and more than 40 percent of the congregation identifies as LGBT, this ministry was a perfect fit for the church.   
"It was interesting because our congregation has a practice that we work with Open and Affirming partners – we have historically declined to work with organizations that cannot meet our standards for nondiscrimination," Larson said. "So the idea of helping the LGBT refugees was a slam dunk, but working with an evangelical organization was something we had to stop and ponder."
The partnership between First Congregational and World Relief has proven successful. The seven refugees, both men and women, began arriving in Long Beach in May 2015. The church has supplied them with items such as toiletries and household and kitchen supplies. Through member donations, the church was able to give each refugee $1,000 to help with rent and housing expenses. Some First Congregational members have also donated their time by taking the refugees shopping, out to lunch, or to appointments, and one member is renting a room to one of the refugees and helping him get settled and connected to his new city.
"It's been more of a project done by individuals in the church than the institution as a whole, and I think it has been very meaningful for the folks who have personally helped out," said Deb Moore, a church member who has been a main driver of the project. "I have found it quite moving. It has also been inspirational to see many folks from several churches work together to make this happen."
"We've been delighted that more parishioners are socializing with them," Larson added. "Being a good friend can be the most important part of this project. They need someone to take them to lunch, go for a ride on a city bus, and get acclimated to a new city."
Larson said the refugees range in age from early 20s to early 30s, and all of them are educated, had jobs and contributed to society back in Uganda. But because of their sexual orientation – or even their perceived sexual orientation – they were harassed, threatened with arrest, or persecuted in other ways. Four of the seven men and women have already secured jobs in Long Beach, and the group supports one another as they get settled in their new surroundings. While Larson says this "wave" of refugees is at its end, the church is open to future LGBT refugee resettlement opportunities, and hopes their work inspires other congregations to do the same.  
"The goal of organizations like World Relief is to help people land softly," Larson said. "The idea is that churches, which have a special mandate toward hospitality, will help them land softly. For a congregation in a diverse city, it's been a wonderful, powerful and joyous opportunity."
---
Related News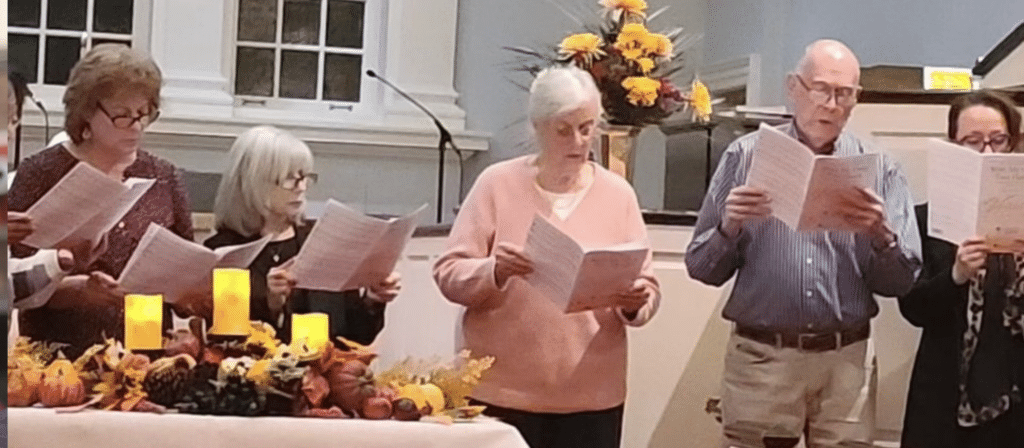 Many United Church of Christ congregations across the country participated in interfaith...
Read More