"Buscando la Guía de Nuestro Pastor"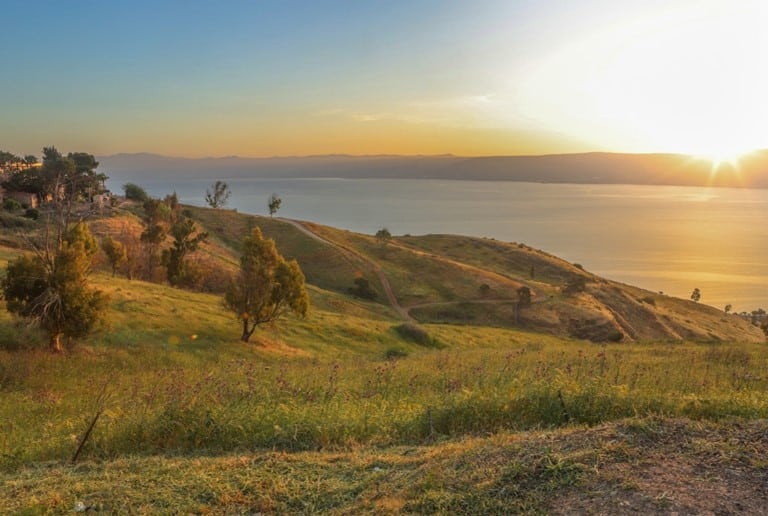 Muy de madrugada, cuando todavía estaba oscuro, Jesús se levantó, salió de la casa y se fue a un lugar solitario donde se puso a orar. 36 Simón y sus compañeros salieron a buscarlo. Por fin lo encontraron y le dijeron: Todo el mundo te busca. Jesús respondió: Vámonos de aquí a otras aldeas cercanas donde también pueda predicar; para esto he venido. – Marcos 1:35-38 (NVI)
En este pasaje nos encontramos con Jesús en su primer año de ministerio público. La promesa de Jesús a los pescadores Simón (Pedro) y Andrés: "Venid en pos de mí, y os haré pescadores de hombres", fue hecha. Los discípulos siguen a Jesús a Capernaúm, donde lo ven enseñar, sanar y expulsar demonios con autoridad. Cuando llegan a la casa de Simón y Andrés, Jesús sana a la suegra de Simón. Se corrió la voz y por la noche muchas personas acudieron a él en busca de sanación.
Los discípulos, que hace apenas unos días eran pescadores, estaban haciendo todo lo posible para ser parte de un ministerio asombroso que se estaba revelando ante sus ojos. Temprano a la mañana siguiente la gente llegó buscando a Jesús. Los discípulos fueron testigos de la necesidad de la gente y quizás al darse cuenta de que aún no podían ministrarlos de esta manera, buscaron a Jesús. Encuentran a Jesús, probablemente orando en un lugar solitario, y le gritan: "Todo el mundo te busca."
Jesús responde: "Vámonos de aquí a otras aldeas cercanas donde también pueda predicar; para esto he venido."
Sus palabras "Vámonos", les recuerda que el llamado de sus vidas no comenzó con "Los haré pescadores de hombres", sino con "Síganme". La gente vio a Jesús como un sanador, un profeta, un rey. Todavía no se les había revelado que podrían llegar a conocer a Jesús como el Pastor. Lo que más importaba no era lo que Jesús podía hacer por ellos, sino lo que Jesús llegaría a significar para ellos. Al pasar el tiempo los discípulos comprendieron que él que venía a proclamar el evangelio, Jesús, era en sí mismo las buenas nuevas. Con Jesús como su fundamento de amor, ellos pudieron realizar su llamado.
A veces nos sentimos abrumados por la profunda necesidad de los demás o nos sentimos incapaces de vivir el llamado de Dios en nuestra vida. Cuando necesitaban dirección, los discípulos acudían a Jesús, él que había hecho la promesa y que era digno de confianza. Nosotros también podemos acercarnos a Jesús clamando: "¡Todos te buscan! ¡Ayúdanos!" Su promesa es que estará con nosotros y nos guiará, nos recordará quiénes somos y que él es nuestro Pastor. Que el Pastor guíe nuestras vidas y ministerios.
Dios de amor, gracias que como hijo, hija, hije tuyo puedo acudir a ti y buscarte en oración. Tienes un propósito para mí y continúas trabajando en mí y guiándome. Ayúdame a seguirte y confiar en que lo que has iniciado en mí, en mi familia y en la Iglesia lo completarás atraves de tu gracia, sabiduría y poder. En el nombre de Jesús oramos. Amén.
Yuris Martínez es capellán en el Hospital de Niños de Oakland, y está en el proceso de ordenación con la Iglesia Unida de Cristo. Elle también es parte de la Junta Concejal del programa nacional Encuentros Latinx.
---
Related News
One hundred and twenty-five years ago, the United States was in the throes of a most vibrant...
Read More