Brief stewardship videos available to function as 'virtual bulletin inserts' for online worship
It's stewardship season in many local churches of the United Church of Christ. But how to encourage generosity and pledges during a pandemic? 
Many congregations will still find traditional stewardship materials helpful, said the Rev. Andrew Warner, generosity officer with the Office of Philanthropy, Identity, Technology and Communication (OPTIC). Available from UCC Resources as digital downloads or on paper, the 2020 materials include artwork for print and social media, stationery, suggestions for sermons, newsletter articles, songs, sermons, prayers and more. 
This year, with so many congregations worshiping and meeting online, the UCC generosity team felt something more was needed, Warner said. The result: four video testimonials. 
"Instead of using a printed bulletin insert during each week of a campaign, congregations might use one video testimonial each week as part of their virtual worship services," he said. "We hope that people will find other ways to use them meaningfully and playfully as well. There's no reason why they might not be shared on social media platforms, via email or listened to before a board or committee meeting." 
A YouTube playlist containing all four can be found here. They can be used free of charge. 
The videos, like all the 2020 stewardship materials, focus on the theme, "Beloved, Love." Based on words from scripture (1 John 4:7), the theme also connects with the UCC's core values as expressed in the churchwide 3 Great Loves storytelling initiative. 
Ranging in length from 2-and-a-half to just under 5 minutes, they feature testimonials about generosity and stewardship as they relate to these topics: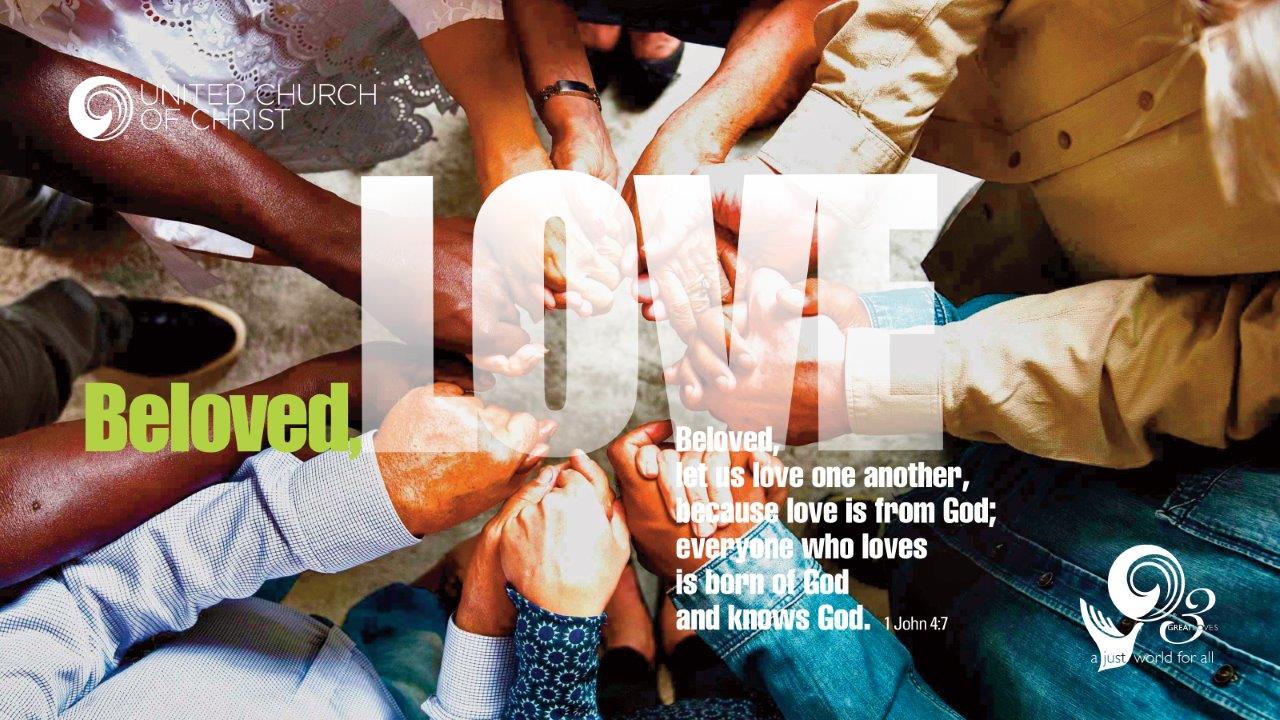 Blackmon, for example, speaks of the church's investment in children as a form of generosity and stewardship. She tells of two moments she witnessed – before the current pandemic – in which congregations incorporated and celebrated children in Sunday worship. She saw Plymouth UCC, Des Moines, Iowa, celebrate its 4-year-olds, give them gifts and lay hands on them as they completed a learning program and prepared to move on to "big school." At Old South Church, Boston, she saw children brought into an intimate Sunday service specifically to take part in Communion. 
Both of these, she says in her testimonial, remind us that "there is no age discrimination in God, that we are all equally valuable and equally important in kin-dom." 
"Our children are not the church of tomorrow," Blackmon says. "They are the church of today, and they are the leaders of our next. How we invest in them speaks of what we think about God and what we think about the kin-dom here on earth." 
More resources on generosity, giving and stewardship can be found at this UCC Resources page.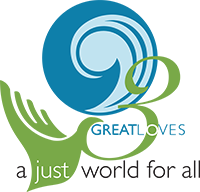 This story mentions the UCC's 3 Great Loves campaign, seeking to build a just world for all as one united church. Visit
3GreatLoves.org
to learn how we're showing Love of Children, Love of Neighbor, and Love of Creation.
---
Related News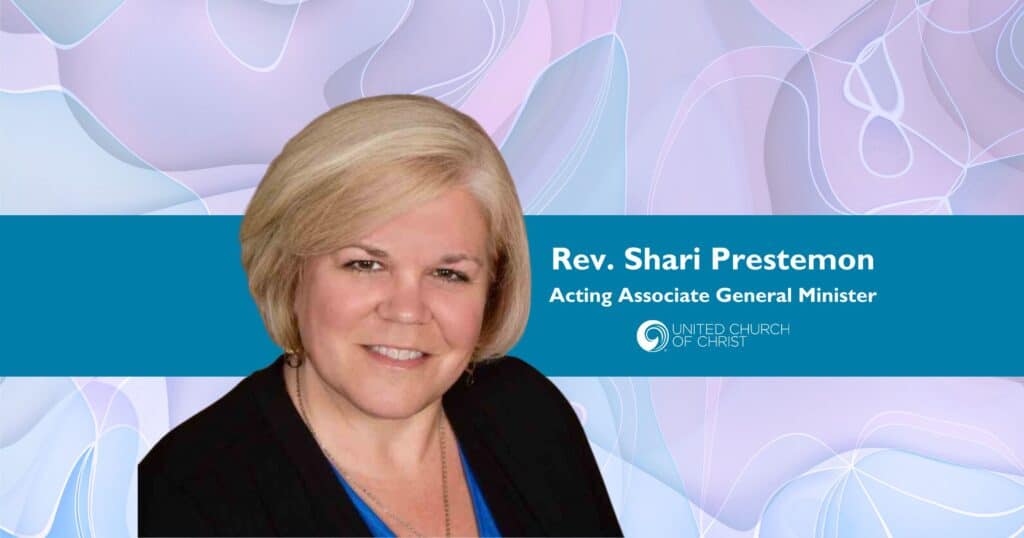 A new United Church of Christ national leader has been called. The UCC Board voted in a...
Read More