Best-selling author and blogger and environmental leader will speak at General Synod 2017
Organizers of the 31st General Synod of the United Church of Christ are bringing in a pair of dynamic keynote speakers — a nationally-acclaimed author and activist, and an environmental leader with more than three decades of environmental advocacy behind him.
 
Glennon Doyle Melton, a New York Times best-selling writer and speaker, and Aaron Mair, president of the Sierra Club, and will address the biennial gathering scheduled in Baltimore in 2017.
 
"We think this is an excellent duo of speakers, and we were just thrilled they both accepted our invitation to join us this summer in Baltimore to help make this a truly outstanding General Synod," said Lee Foley, UCC chief administrative officer and General Synod administrator. "Both Mr. Mair and Ms. Melton will captivate, inform and energize our Synod delegates and guests."
Melton is the author of the New York Times bestselling memoir, Carry On, Warrior and Love Warrior, an Oprah's Book Club selection. She is also the founder of the online community Momastery, where she shares shameless, humorous, and inspiring essays about marriage, motherhood, faith, addiction, recovery, and connection.
 
Melton is the creator and president of Together Rising — a non-profit organization that has raised more than $3 million for families around the world through its Love Flash Mobs. A sought-after public speaker both domestically and internationally, she has been featured on the TODAY show, The Talk, OWN, and in The New York Times, Ladies' Home Journal, Glamour, Family Circle, Parents Magazine, Newsweek, Woman's Day, The Huffington Post.
 
"Glennon Doyle Melton speaks with an authenticity about the human experience that we hope will inspire Synod attendees to remember what matters most — a deep and caring relationship with self, other, and the Divine that aspires to actions of hope, generosity and justice," said Synod Moderator the Rev. Sue Artt. "We hope Synod attendees take these aspirations with them and make them real in their home churches and communities."
 
Artt adds that Mair "brings a long and deep history of work in environmental justice initiatives and award-winning justice actions." After more than three decades of environmental activism, Mair became the Sierra Club's first African American president this year. During his time with the Sierra Club, an environmental organization and one of the first large-scale preservations groups in the country, Mair has shown a commitment to grassroots action, environmental justice, and transforming the culture of the Sierra Club to make it — in his words — "a more welcoming environment to all people, regardless of their race or socio-economic status."
 

Mair became a Sierra Club member in 1999 after leading a decade-long battle to shut down a solid waste incinerator in inner-city Albany, N.Y., culminating in a $1.6 million settlement to the affected residents. Mair also helped secure the Sierra Club's participation in the Clean Up the Hudson campaign, which resulted in a settlement between the EPA and General Electric to dredge toxic sediments from the Upper Hudson River.
 
"Our hope is that his environmental advocacy and deep wisdom, born of years of on-the-ground service, will serve to inspire Synod delegates to step up their local actions on behalf of a healthy environment," Artt said.
General Synod 31 will be held June 30 through July 4 at the Baltimore Convention Center, located right in the heart of city's historic Inner Harbor seaport. Information is available on the General Synod website, which will be continuously updated with emerging details. Registration for the gathering will open on Dec. 5. The cost of registration is $225 for the entire event if booked between Dec. 5 to Jan. 5; $236.50 if booked between Jan. 6 to March 31; and $247.50 if booked on April 1 or after. There is also a special rate for seminarians of $150.
---
Related News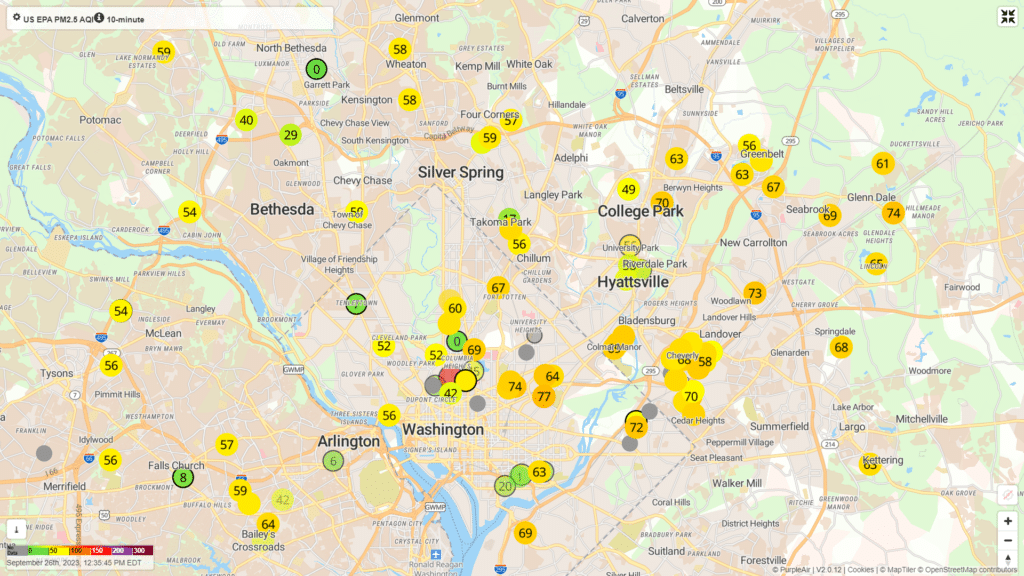 This summer, the United States experienced some of the worst days for wildfire pollution in...
Read More