'Becoming Freedom Schools': Black History Month resources invite all ages toward racial justice
As Black History Month approaches, Join the Movement Toward Racial Justice is encouraging folks to take a lesson from the 1960s Freedom Schools.
Developed by the Student Nonviolent Coordinating Committee in the summer of 1964, Freedom Schools created summer education programs for young Black Mississippians. Hundreds of volunteers taught more than 3,000 young students a curriculum designed to empower young people and build their political consciousness in the context of the civil rights movement.
Building intergenerational movements
"Folks who were coming and staffing a lot of the Freedom School initiatives were young adults for the most part," said JTM curator and storyteller Sharon Fennema. "They were working with both older adults who wanted to register to vote, and helping them learn what they needed to learn in order to do that, and they were working with kids to supplement and amplify the education that they had been receiving in schools. So it was this connection across generations with the goal of creating more liberatory practices and access for folks wherever they were entering the movement.
"What would it look like for us to join together in that kind of intergenerational way that the Freedom Schools represented in that summer?"
The 2023 JTM Black History Month resources will focus on this intergenerational nature of organizing work. Under the theme "Becoming Freedom Schools: Building Intergenerational Movements," materials, which will be made available throughout the month of February, will build on themes from resources created for Martin Luther King Jr. Day, "MLK and the new abolitionists."
'People of every age have a role to play'
The Black History Month materials include an antiracism curriculum for high school and middle school youth, a confirmation module that focuses on the Afro-Christian stream of tradition which helped form the UCC denomination, and a toolkit for parents and faith formation teams.
Noting that there are not enough faith-based antiracism resources for children and youth, Fennema said that during this month, JTM is inviting attention toward efforts that engage young people.
"We talk about intersectionality in movement organizing a lot across different focuses of justice work – so we might talk about intersection of racial justice with environmental justice – but we don't always pay attention to the intersections of generations as part of the intersectionality of movement building.
"Our hope with these resources, and the inspiration of the Freedom Schools, is that people remember that people of every age have a role to play in the movement for racial justice," she said. "If we only are focusing on adult faith formation around antiracism, we're missing big portions of our community who need to be part of this movement."
Racial Justice Sunday
Congregations will have an opportunity to put these ideas into action on Feb. 12, the Sunday designated as this year's Racial Justice Sunday. The worship and spiritual practice resources are designed to be intergenerational, with entry points and worship practices for all ages.
Worship materials include ideas for time with children, prayer stations and embodied responses. For example, a prayer of invocation uses movement to invite people to appreciate their body, skin color and hair as a way to value difference.
'Reaching back, bringing forward'
JTM hopes the resources make an impact this Black History Month by drawing inspiration from the past to influence the future.
"Looking at Freedom Schools as a really beautiful part of Black history that actually has a lot to teach us for how we want to be moving toward racial justice now — that's the reason locating this in Black History Month feels like the right move," Fennema said. "It's a way, like 'sankofa,' of reaching back and bringing forward these histories that are so essential to becoming antiracist."
---
Related News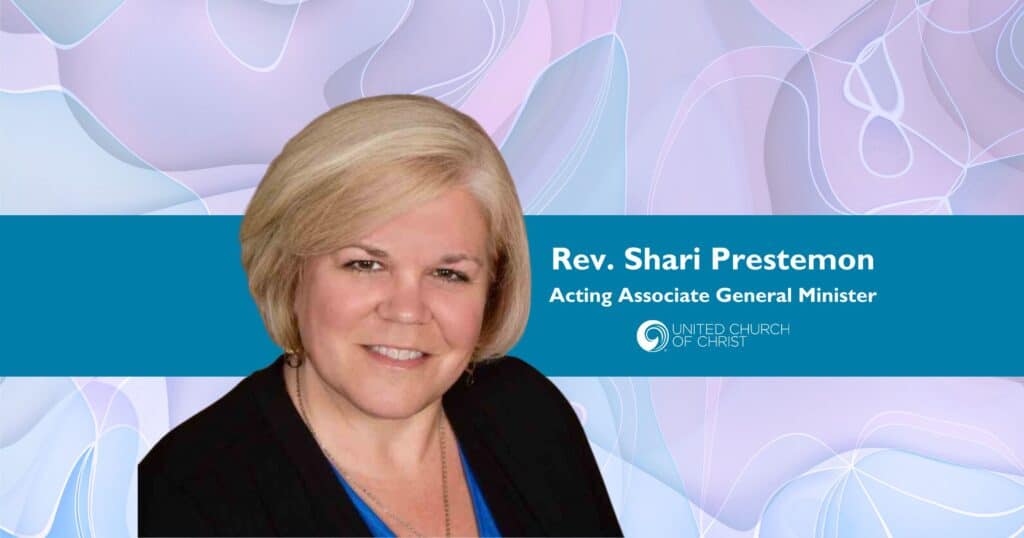 A new United Church of Christ national leader has been called. The UCC Board voted in a...
Read More