Baltimore interfaith service of unity and healing marks anniversary of uprising
The Rev. John Deckenback, second from left, at an interfaith service in Baltimore. Photo via Catholic Review
Though their faiths are different, Baltimore-area religious leaders came together to pray for healing and unity Monday as the city marked the first anniversary of Freddie Gray's death in police custody, and the ensuing violent protests that followed.
United Church of Christ Central Atlantic Conference Minister the Rev. John Deckenback was one of 10 religious leaders uniting in "One Baltimore: From Hope to Wholeness." The interfaith prayer for peace on April 25 gathered people from Christian, Muslim and Jewish faiths to encourage unity throughout the city on a journey from hope to wholeness, and to pray for true justice in the criminal justice system.
"We are invited to knit together the fabric of this community into an ever-richer tapestry," Deckenback told those gathered inside the Basilica of the National Shrine, where the faith community remembered what transpired in Baltimore after riots broke out related to Gray's death.
Baltimore police arrested Gray, 25, on April 12, 2015. He fell into a coma while being transported in a police van, and was taken to a hospital before he died seven days later because of spinal cord injuries. Six police officers involved in the incident are charged with homicide, for failing to secure Gray in the back of the transport vehicle, and await separate trials.
"Our prayer is for us, and for those who dream of a new city, healed from the scars of the past, a new city hospitable to all that transforms abandoned ruins into new neighborhoods," Deckenback said. "Our prayer is that the God in whom we place our faith will truly bless and inspire all of our leaders."
The group organizing the interfaith event has been in conversation over the past year to discuss ways to work together to promote peace and to address underlying problems in Baltimore. Deckenback told Sojourners that "[After the protests, we] had begun to ask what religious and faith communities could do, by pooling assets and resources." The group had met with the leading candidates for the mayor's office to ask about their campaign platforms on dealing with issues such as crime, housing, poverty and police misconduct.
"The group was initially called together by Roman Catholic Archbishop William Lori, and several collaborative initiatives are underway," Deckenback said. "For example, the Catholics are providing an underutilized building for a 'services' center in the Sandtown neighborhood, near where Freddie Gray was arrested. Services in this facility will be provided by a variety of agencies with coordination through Catholic Charities."
---
Related News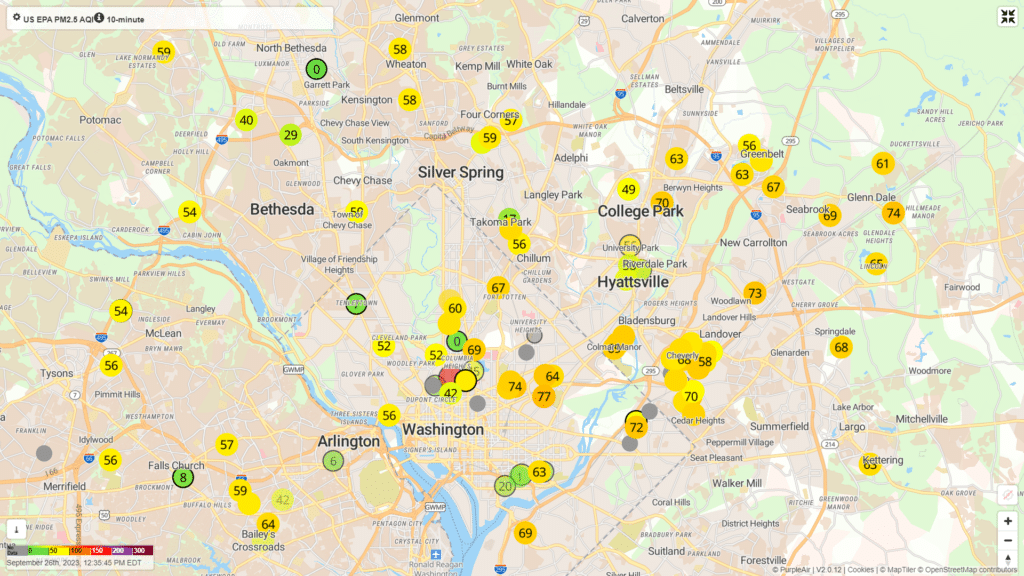 This summer, the United States experienced some of the worst days for wildfire pollution in...
Read More