As Wendy's defies joining Fair Food Program, General Synod to consider boycott for farmworker justice
Wendy's acquiesced to a teenager's Twitter request for a year of free chicken nuggets and capitalized on the free marketing. But the fast-food chain still won't agree to pay an extra cent per pound of tomatoes to support the working conditions and wages of tomato farmers in Florida.
Dozens of farmworkers, people of faith, and students from around the country joined 30 representatives from the Coalition of Immokalee Workers to protest Wendy's decade-long refusal for better wages outside the company's corporate offices in Dublin, Ohio, during its shareholder meeting on Tuesday, May 23. Edie Rasell was there representing the 900,000 members of the United Church of Christ, which has called for a boycott of the company's 6,500-plus restaurants.
The UCC has long supported the farmworker-led Coalition of Immokalee Workers — a community-based organization of Latino, Mayan Indian and Haitian low-wage immigrant workers based in Florida — for better wages and working conditions. Rasell was among a handful of people who spoke to shareholders about her concern of sexual violence against women in the agricultural industry. Others in the room spoke to issues of fair wages and fair working conditions.
"Wendy's corporate employees enjoy a code of conduct that prohibits sexual harassment which is enforced through disciplinary action including the potential firing of abusers," said Rasell, the UCC's recently-retired economic justice minister. "Farmworker women in [Wendy's] supply chain also have the right to a working environment with enforceable, verifiable protections — one that is readily available on U.S. farms operating under the Fair Food Program."
It's an economic justice issue which the General Synod of the UCC will address at its upcoming gathering June 30 through July 4 in Baltimore. Delegates will consider a resolution that endorses a boycott of Wendy's, affirming a UCC Board of Directors resolution that calls for the same action.
The CIW launched its boycott of Wendy's last year after the company rejected a request to pay an additional penny-per-pound premium on tomatoes. The Fair Food Program is a partnership among growers, farm workers and retailers that prohibits slavery and sexual harassment, and includes a pay scale. After Wendy's repeatedly refused to join the program, the CIW asked consumers to stop patronizing the fast-food chain.
Lucas Benitez, of the CIW, believes that Wendy's is at a crossroads."Farmworkers are pointing the way towards a business model that truly benefits us all," he said. "How can Wendy's continue to justify to its shareholders its rejection of the Fair Food Program's international benchmark for workplace protections when all of its major competitors have joined?"
Wendy's major competitors (including McDonalds, Burger King, Subway and Taco Bell) all participate in the Fair Food Program.
General Synod has endorsed similar resolutions in its history — in 2001, it affirmed the CIW's boycott of Taco Bell, which eventually became the first company to join the Fair Food Program.
For the upcoming resolution to pass, it will require votes from two-thirds of Synod delegates for adoption.
---
Related News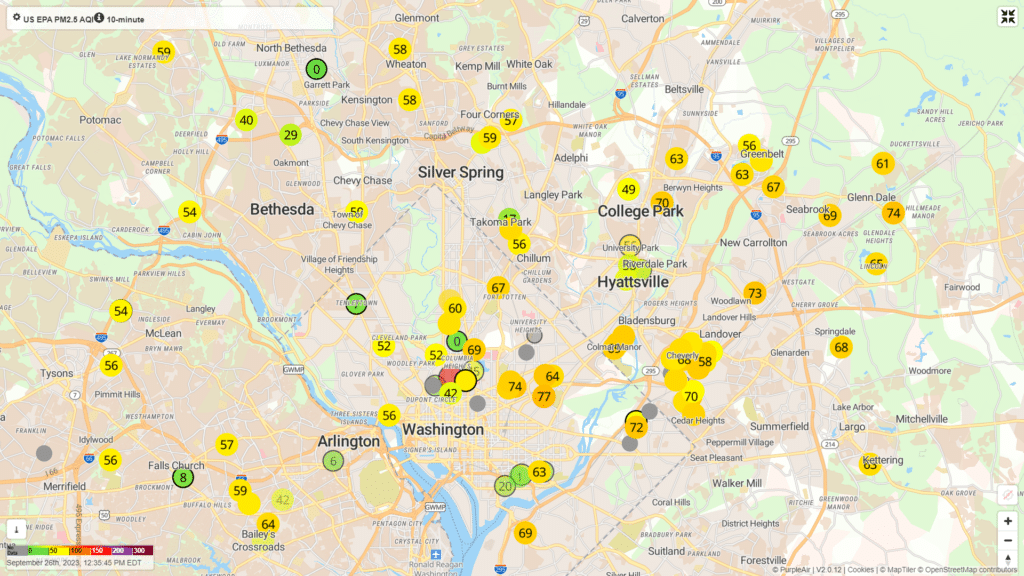 This summer, the United States experienced some of the worst days for wildfire pollution in...
Read More