As support for sanctuary movement grows in UCC, questions arise
The United Church of Christ is seeing a growing interest among congregations in learning more about the sanctuary movement. Just ask UCC General Counsel Heather Kimmel. Since the presidential election, she's been answering a lot of questions about it.
"Sanctuary is one of the most frequent inquiries my office has received since about November of last year, and they've only increased since January," said Kimmel.
With those phone calls and emails come a variety of questions about the legal aspects of sanctuary, from the risks for a congregation to whether or not immigration officials can enter a house of faith. As churches look to discern whether to become part of the new sanctuary movement, Kimmel wants to discuss some of the key aspects in a 1-hour webinar at 2 p.m. (EDT) on April 18. The webinar, sponsored by the UCC Insurance Board, is free.
"There used to be a concept — based on medieval thinking — that people who are in the country illegally could be harbored in churches," Kimmel said. "But there is no legal protection for people residing in churches from being deported."
The Sanctuary Movement, which began in the 1980s, is experiencing a resurgence. But today it has a slightly different meaning. Originally it was a movement of churches and political activists to shelter Central American refugees, fleeing civil conflict, trying to avoid deportation. It has since expanded to "a broader range of thinking by churches as to how they can be helpful to communities of undocumented persons," Kimmel said. Some churches are part of the movement by offering resources, such as food and supplies, while others will provide housing for undocumented persons.
During the 2016 presidential campaign, Donald Trump said that he would deport all 11 million of the nation's undocumented immigrants. Since winning the election, he has claimed his focus is removing undocumented persons convicted of violent crimes or those who have deportation orders.
Many faith communities have pledged to shield any immigrants at risk of deportation. Just after the election, Noel Andersen, UCC immigration collaborative organizer, estimated there were "400 congregations nationwide that support the efforts or are willing to open their doors to people fearing repatriation." The number has doubled since, with another 400 congregations pledging to support the sanctuary movement.
Whichever way congregations and other faith-based groups decide to proceed, Kimmel wants them to be aware of possible ramifications. She recommends that churches considering to offer sanctuary consult a local immigration attorney for an accurate risk assessment based on the communities they are serving.
"The first thing to know is that churches need to make clear that they won't be able to provide legal protection to anyone they help," Kimmel said. "We'll also talk about the risks for churches when they engage in sanctuary, and the ways churches can minister to undocumented persons."
Resources and information about the resurgence in the sanctuary movement. Register for the webinar online.
---
Related News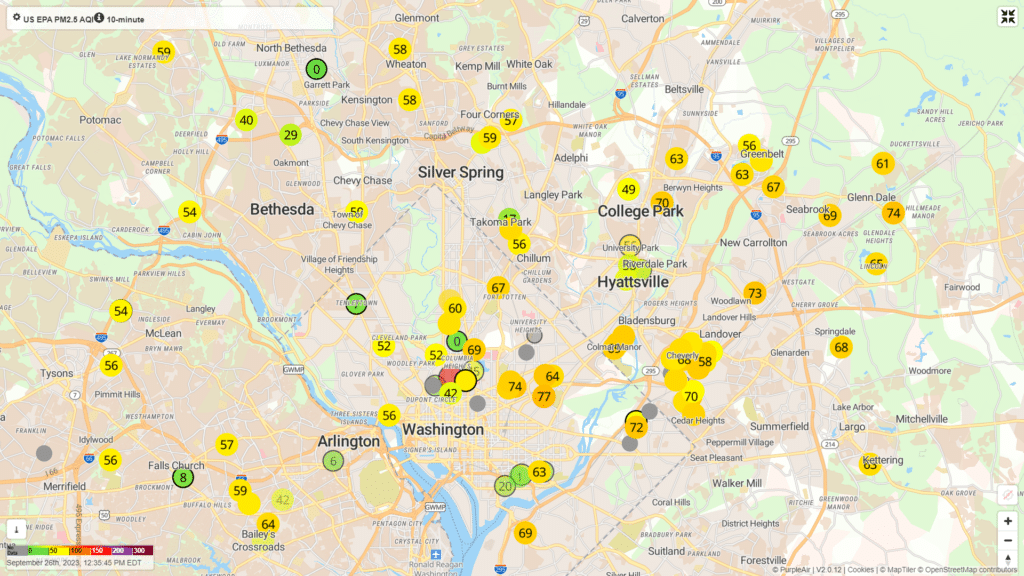 This summer, the United States experienced some of the worst days for wildfire pollution in...
Read More