Art is one way Wisconsin UCC members are welcoming General Synod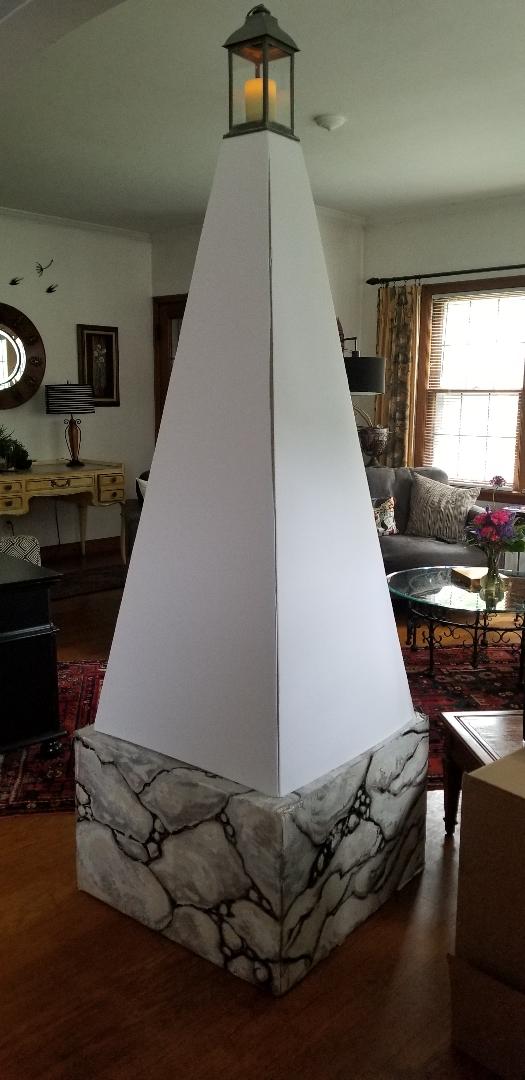 The artistry of members of the Wisconsin Conference United Church of Christ will be evident in key places during General Synod June 21-25 in Milwaukee. Delegates and visitors are invited to help shape one big installation as they enter the main lobby of the Wisconsin Center. They will experience another form of art at communion during Sunday's community worship service.
The piece in the lobby on the Wisconsin Avenue side of the convention center will be easy to spot. The SHINE Lighthouse, about seven feet tall, was designed by Roxanne Sanchez and created by Roxanne and her husband Roberto from Bethel-Bethany UCC in Milwaukee. It will be up to attendees to make the lighthouse shine.
"General Synod delegates and guests are invited to bring post card size photos and descriptions of local mission projects that shine the light of God's Love," said the Rev. Tim Perkins, coordinator of the Local Arrangements Committee. "SHINE cards will also be available at the lighthouse for you to write about a ministry in your church or Conference that you would like to share. The cards will be displayed on the sides of the Light House to SHINE throughout General Synod."
The other artworks, created about 250 miles to the northwest, are beautiful ceramic communion sets that Perkins commissioned from a pastor and potter. These will end up in Milwaukee with a little help from the artist's friends and colleagues, according to an article in Wisconsin Conference Life.
The Rev. Colleen Kwong designed and created the chalice and paten that will be used in serving communion on Sunday, June 23. As pastor of Hope United Church of Christ in Cochrane, Wisc., Kwong reached out to one of her members to create the wood "bats" she needed to form the clay into the desired shape on her potter's wheel.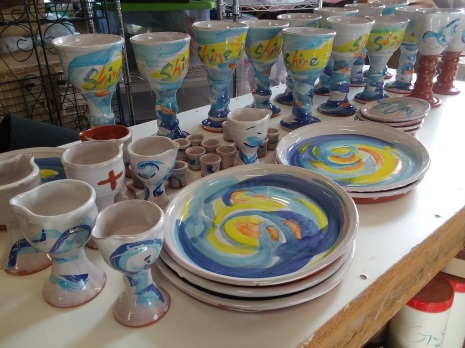 Kwong then formed the clay into the desired pieces, fired (baked) them in a kiln and allowed them to cool before they were glazed, decorated and painted. After that, the ceramics went back into the kiln to be fired a second time.
The finished pieces were packed into boxes for delivery. Some are being take to Milwaukee by Rebecca and Bob Ferguson, who are members of First Congregational UCC in River Falls and serving as volunteers for Synod. The rest of the communion sets will be transported by members of the UCC church in Hales Corners.
This collaborative effort is just an example of how the Local Arrangements Committee, which represents 219 local churches and nearly 42,000 members, is working behind the scenes to make General Synod SHINE.
---
Related News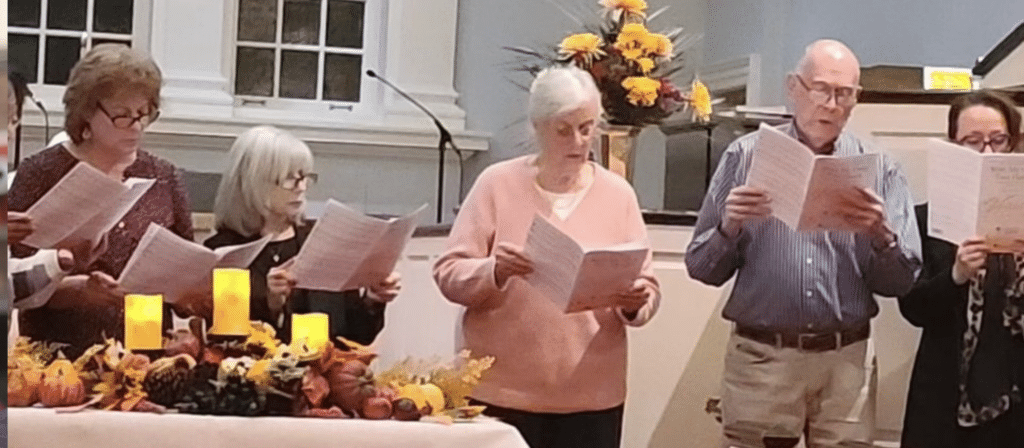 Many United Church of Christ congregations across the country participated in interfaith...
Read More