Arizona church offers sanctuary to man living in U.S. for 25 years facing deportation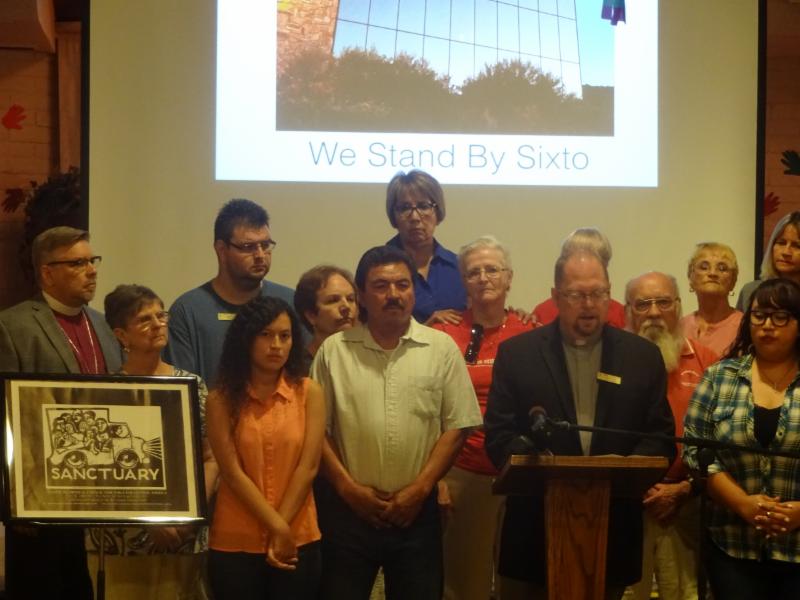 Shadow Rock United Church of Christ's ministry of sanctuary aligns with its core values of justice, inclusion and spirituality. The Phoenix congregation prefers to say it is not a sanctuary church, but rather a church that offers sanctuary.
This week, Shadow Rock has opened its doors to Sixto Paz, who faces deportation after having lived legally in the United States for 25 years. He came to the U.S. through a government amnesty program in the 1980s that allowed him to work and travel freely. Paz owns a home and has raised three children in this country — all of whom have U.S. citizenship, pay taxes and do not have a criminal record. But policy changes and a shift in immigration laws mean Paz no longer qualifies to be in the U.S. legally, and because of that, Shadow Rock has stepped in to keep him and his family from separation.
"We do not know, nor can we help, every deserving and suffering person that lives under the threat of deportation and devastation, but we do know Sixto and his story. With glad hearts and with resolve we stand with him and act with compassion and justice. All other political, economic, legal arguments and rhetoric fail in the light of this human being and his need," said the Rev. Ken Heintzelman, senior minister at Shadow Rock.
Because of his model behavior, the congregation and Paz's attorney believe he is excellent person to be granted Deferred Action for Parents of Americans (DAPA) status. But DAPA is tied up in the courts, so the Board of Immigration Appeals and the Ninth Circuit Court of Appeals denied Paz's application for cancellation of removal and his recent request to re-open his case. Paz has filed for adjustment of status with the Department of Homeland Security so he can become a legal permanent resident by way of his U.S.-born daughter. In the meantime, Shadow Rock has decided to offer Mr. Paz sanctuary to keep his family together.
Paz entered sanctuary on May 31. Church leadership said ICE is aware of where Paz is located and could pick him up at any time. Anyone granted sanctuary must remain on the church's property, since policy prohibits U.S. Immigration and Customs Enforcement (ICE) from detaining anyone at a religious building. The roots of the right of sanctuary go back thousands of years, to medieval law and Christian and Jewish social teachings.
Paz is the church's fourth sanctuary case and the third person to reside at Shadow Rock, which previously provided sanctuary to Misael Perez and Marco Tulio in 2014. That year, the congregation became part of the sanctuary movement, in which churches throughout the country came together to provide shelter, goods and sometimes legal advice to immigrants. The congregation has also created a Sanctuary Action Team, led by lay persons, to coordinate sanctuary cases as well as other immigration reform or humanitarian issues, such as water stations in the desert.
While on Shadow Rock's campus, Paz has room and board and his family visits often, and he has some room to wander since the property is next to a mountain preserve. As he waits, his legal team works on his case.
"Here you have an individual doing everything correctly, and there's no avenue for him," Paz's immigration lawyer, Jose Penalosa, said. "That's why his case is so special. In all the time I've been doing this, I've yet to see a case like his. We've done everything correctly, but all our opportunities are shut out."
---
Related News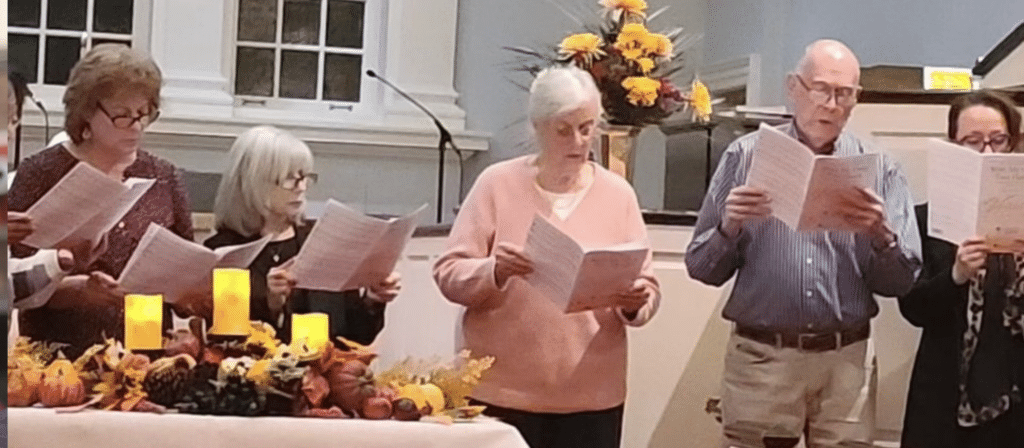 Many United Church of Christ congregations across the country participated in interfaith...
Read More