UCC advocates label anti-abortion law an "unjust barrier to safe medical care" for women
Update – H.R. 7 passed in the House of Representatives by a vote of 242-179. 
In what United Church of Christ advocates are calling an "unjust barrier to safe medical care," Republicans in Congress are bringing anti-abortion legislation back to the forefront. The United States House of Representatives has introduced a bill that would ban federal funding of abortions, eliminating insurance coverage for millions of women. The House will vote on the legislation Thursday, Jan. 22, the 42nd anniversary of Roe v. Wade and the same day as the March for Life, an annual anti-abortion demonstration in Washington, D.C.
"Ensuring access to safe, affordable medical care is a moral obligation," said Kristen Walling, UCC policy advocate. "Insurance coverage ensures all women, regardless of income, can have uninhibited access to safe medical care provided by high-quality, compassionate physicians. It is unjust to force low-income women, who already face greater risk of financial and medical insecurity, to face barriers to health care services, including abortion care."
H.R. 7, or the No Taxpayer Funding for Abortion and Abortion Insurance Full Disclosure Act of 2015, would make it illegal to use tax credits and other subsidies to purchase private insurance for abortion. The bill does not allow any exceptions for abortions necessary to protect a woman's health. The legislation was hastily introduced on Wednesday, Jan. 21 in place of bill that would ban abortions after 20 weeks, which received last-minute pushback from Republican women.
Despite the unpopularity of anti-abortion legislation among women and millennials, UCC advocates say the new Republican-controlled Congress will continue to work to undermine the reproductive freedom of women and seek to revoke their constitutional rights.
"There will be continual threats to overturn Roe vs. Wade from this Congress and in state governments," said the Rev. Loey Powell, executive associate to the UCC general minister and president. "Already, far too much has been done to limit access. It is not for politicians to interfere with difficult decisions that women are sometimes faced with making."
UCC Justice and Witness Ministries has created an action alert encouraging members to contact their representatives to express opposition to this bill. JWM was also one of nearly 50 faith-based and women's rights groups to sign on to a letter urging Congress to reject it, along with Catholics for Choice, Planned Parenthood Federation of America, Jewish Women International and the Unitarian Universalist Association.
"H.R. 7 is a dangerous bill that jeopardizes women's health by directly banning abortion coverage, by raising taxes on families and small businesses that purchase comprehensive insurance coverage, and by imposing 'disclosure' requirements that encourage the elimination of abortion coverage," the letter states. "The intent and impact of H.R. 7 is to forever eliminate coverage of abortion in all insurance markets."
Since 1971, the UCC has affirmed a woman's right to the freedom of choice when it comes to her personal medical care, including unwanted pregnancies, and has supported services that encourage responsible family planning. The UCC has a long history of advocating against legislators at all levels who aim to restrict the access of women to safe, comprehensive reproductive health care with a full range of options, and, since 1991, has also publicly supported freedom of speech and freedom of information regarding medical options for women.
---
Related News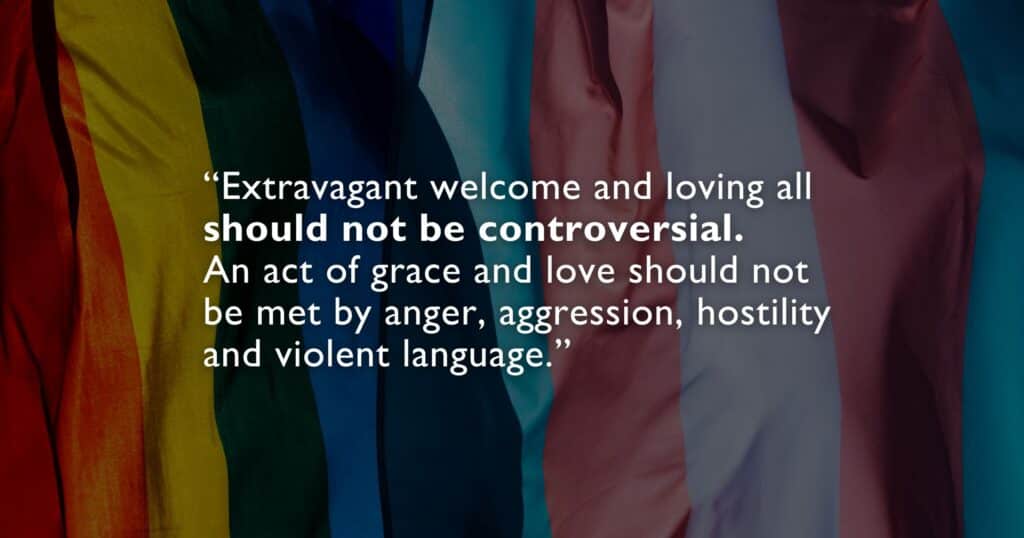 The United Church of Christ National Officers and the Conference Minister of the South Central...
Read More