Annual Fund supports UCC mission of love, justice and peace
For Betsy and Stanley Dole, UCC members from Grand Rapids/Traverse City, Mich., contributing to the United Church of Christ Annual Fund is a logical and meaningful gift.
"We trust the UCC to use our gifts wisely," said Betsy Dole, "working for justice and peace in the critical places where it is most needed."
The Doles, who in October received the Michigan Conference's Murdale C. Leysath Leadership Award honoring their extraordinary legacy within the denomination, recently made a substantial donation to the Annual Fund, which supports the operations and missional programing of the United Church of Christ's national setting. Established in 2014, The Annual Fund has raised almost $1 million from more than 3,300 donors. Proceeds are evenly divided across the denomination's national ministries.
Although the UCC's annual Our Church's Wider Mission offering — which members contribute to through their local congregations — provides substantive gifts to the Church, "the increasing needs from our churches and the greater community have made it necessary to find ways to widen our funding streams," said Nichole Collins, associate director of annual giving. "The Annual Fund is an opportunity for our members to deepen their support, and for those who align themselves with our mission to make a gift."
Annual Fund donations help support a variety of ministries, including helping to rebuild communities devastated by disasters, such as the Puerto Rican cities destroyed by Hurricane Maria in 2017. Recently, the Fund helped amplify local church ministries through the 3 Great Loves mission initiative, and assisted UCC Justice and Witness Ministries with the release of a revised "Sacred Conversations to End Racism" curriculum. Annual Fund monies also have helped provide resources for such movements as "March for Our Lives" and "Keep Families Together."
The Doles are deeply involved in many UCC settings, including Plymouth UCC in Grand Rapids, Mich., and New Waves UCC in Traverse City, Mich. As part of walking the talk of their faith, they invite other UCC members to consider meaningful gifts to the Annual Fund.
"If you are concerned about what is going on around you, both in our nation and around the world, and feel helpless to know what
to do," said Stan Dole, "you can join us in supporting the United Church of Christ, where our gifts make a real difference to people in need."
Learn more and contribute to the UCC Annual Fund.
---
Related News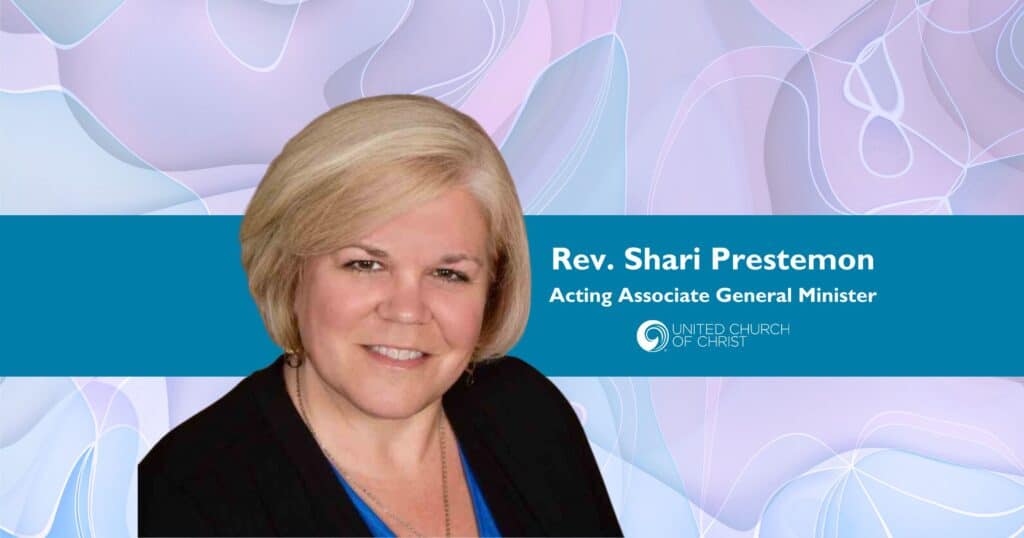 A new United Church of Christ national leader has been called. The UCC Board voted in a...
Read More