'An example of courage and struggle': Rev. Doug Grace mourned by interfaith advocacy community
Sandy Sorensen, director of the United Church of Christ Office of Public Policy and Advocacy in Washington, D.C., reflects on the leadership of Doug Grace, a long-time champion of faith-based advocacy who died in November.
The Washington, D.C., interfaith staff advocacy community lost a loved and valued friend and colleague with the passing of the Rev. Doug Grace last month.
Many justice advocates in the United Church of Christ and beyond will remember Doug's gifted and passionate leadership as the former director of Ecumenical Advocacy Days for more than seven years.
EAD is one of the key annual faith policy advocacy gatherings in Washington, D.C., a remarkable and resilient effort of more than 40 faith-based groups. That is a tall order for any organizer, and Doug met that challenge with skill, vision, humor and heart.
"Doug Grace's indomitable spirit is what I remember most about his legacy here in Washington, D.C.," said the Rev. Mike Neuroth, UCC international policy advocate. "I worked with him closely from 2010 to 2017 during his time as coordinator of EAD, one of the central projects our office works on in D.C. He led our community in planning EAD conferences that would address some of the most urgent challenges of our time; namely racism, immigration, voting rights, gender justice, mass incarceration, and the need to resist violence and build peace. Throughout all these events and the many others we worked on together, Doug led with humility, humor, and determination.
"Our office and community in D.C. are grieved to lose such a dedicated colleague in the work of peace and justice. We will remember and honor Doug by not only continuing the struggle, but by striving to do so with the same joy and hope he brought each day to the work."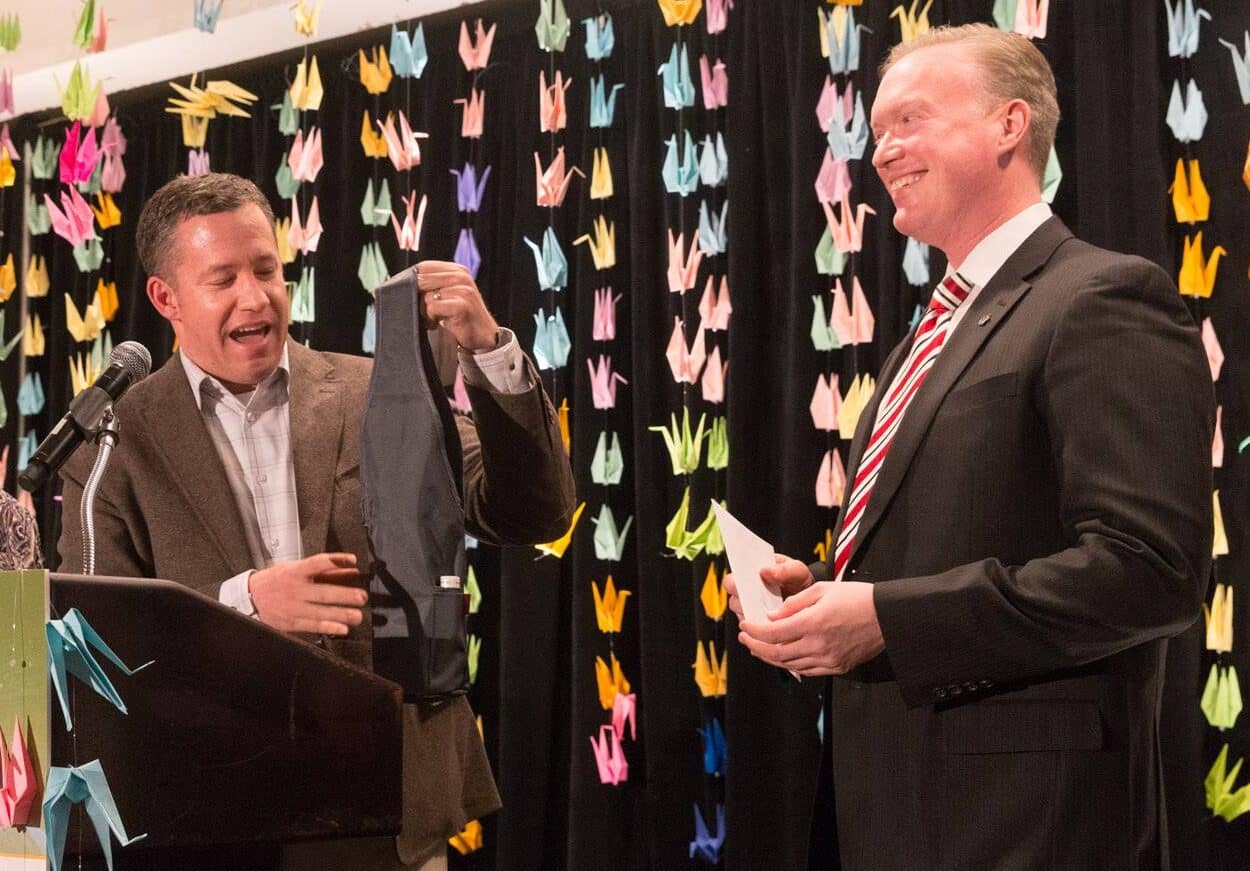 EAD has inspired thousands of justice advocates from the faith community, particularly emerging young leaders through the EAD scholarship program. The UCC has been a founding organizing partner and sponsor of EAD from its beginnings. This collaborative partnership effort across faith communities reflects one of the central commitments of our UCC justice work and witness, the belief that we are stronger and more impactful in our public policy advocacy work when we work together and find those places where we share a common vision of justice for all — especially the most vulnerable. This is the kind of partnership and collaboration that changes and deepens all of us and inspires us to be better.
Prior to EAD, Doug was the director of the Interfaith Climate and Energy Campaign with the National Religious Partnership for the Environment and an associate for domestic issues for the Office of Public Witness for the Presbyterian Church (USA). I remember him in all those contexts as an energizing and engaging colleague in the work, always seeking to expand the capacity of the faith-based justice community. Doug was willing to move in new ways as the times demanded it, keeping the focus not on him but on the work we were called engage together.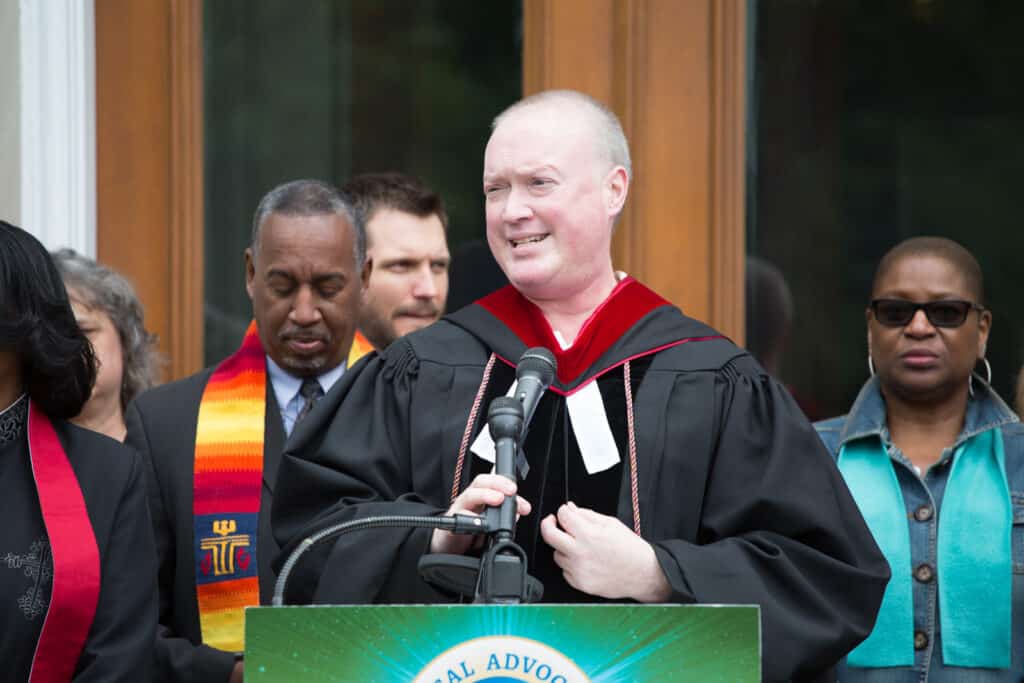 Doug was always searching for ways to widen and deepen our faith advocacy by doing the hard work of strategizing and organizing at the intersection of issues and identities, even when the way forward was deeply challenging and far from clear. He was always seeking to hear new voices and to consider new forms of action and partnership.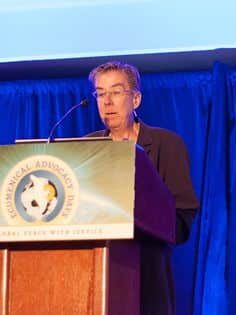 Doug's deep commitment to faith-based justice advocacy, to learn and to grow in the work, had a powerful impact on me. He brought a wonderful sense of humor and a truly open heart to the work. His kindness and compassion touched so many. I know I count myself as one of those blessed by Doug's incredibly gracious, humble spirit. I remember many times when Doug would stop down to the UCC D.C. office, his enthusiasm and passion for the work filling the room, saying things like, "Hey, I was thinking about …" and "What do you think?"
Doug was an example of courage and struggle to me, both personally and in our shared work. He came to the work and all he encountered with a full heart and generosity of spirit that will be a lasting gift to the Washington faith-based advocacy community. Doug was guided by the prophet Micah to do justice, love kindness and walk humbly with God.
I am grateful for the time we had to work together, and grateful for the ways he inspired me to deepen by own faith justice witness.
Sandy Sorensen is the director of the UCC Office of Public Policy and Advocacy in Washington, D.C.
---
Content on ucc.org is copyrighted by the National Setting of the United Church of Christ and may be only shared according to the guidelines outlined here.
---
Related News
On a recent trip to Palestine and Israel, the Rev. Allie Perry was part of a delegation that...
Read More