Amistad Chapel grows to full UCC congregation
What started as a chapel for United Church of Christ visitors and national office staff has flourished into a local worship and mission community in the heart of downtown Cleveland.
With more than 30 members, part of its "founding circle," Amistad Chapel UCC was received by the Rev. Rita Root on Sunday, Jan. 25, into the Western Reserve Association of the UCC. Root is the general minister of the Western Reserve and Eastern Ohio associations of the UCC.
"Amistad Chapel UCC has been gathering and in formation for almost 18 months, drawing people from across Northeast Ohio who want to be a progressive witness of Christian faith in downtown Cleveland," said the Rev. J. Bennett Guess, executive minister of UCC Local Church Ministries.
Amistad Chapel UCC was given standing as a UCC congregation in November 2014. It was built in the early 1990s to transform 4,800 square feet of steel support beams and brick walls on the street level of the denomination's national headquarters into a vibrant center for faith, worship and culture. After an update in 2000, the chapel now features wood from Sierra Leone, Africa, where captives were taken from and put aboard the Spanish slave ship Amistad and sent to Cuba before the captives mutinied for control of the ship.
The word amistad is Spanish for "friendship," something the church's pastor said will be a key part of welcoming the surrounding community.
"We hope to reach out to the thousands of new residents and those who work in downtown Cleveland, where we are the only UCC church," said the Rev. Kathryn Matthews Huey, pastor and dean of Amistad UCC. "It's very exciting, and doubly exciting to be part of the rebirth of this city."
Amistad Chapel UCC has two music ministers, Angela Lynard and Brooke Baker, a student at Lexington Theological Seminary. Huey said the congregation will tithe toward Our Church's Wider Mission, and is in process of voting on an Open and Affirming covenant to publicly proclaim its welcome of LGBT people.
"There are 13,000 residents in the downtown area, all within walking distance of us, and they aren't necessarily going to get in a car to drive to a church," Huey added. "That's where we want to draw our membership from."
Amistad Chapel UCC has worship services each week on Sundays (10:30 a.m.) and Wednesdays (12:15 p.m.). More information about the church is available on its Facebook page or by contacting Huey via email.
---
Related News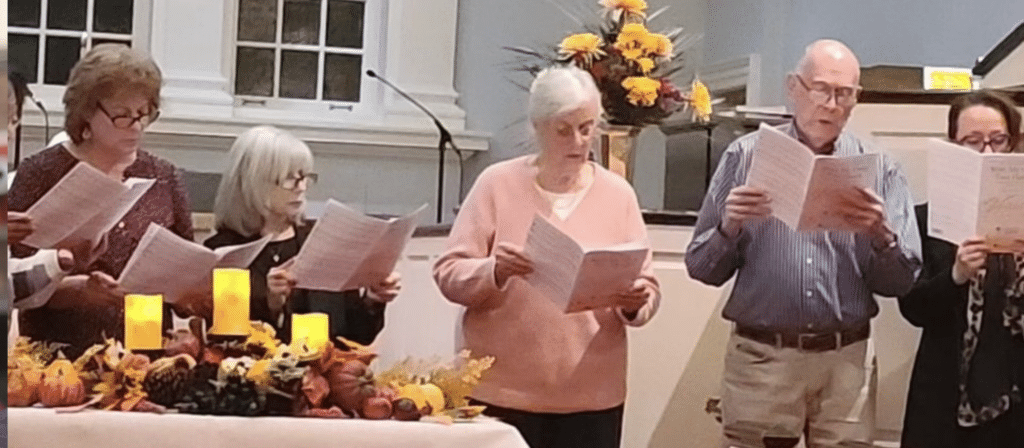 Many United Church of Christ congregations across the country participated in interfaith...
Read More