AM21 gathering brings leaders together to move forward
The collaborative spirit of  church leaders from around the country who gathered in New Orleans last week helped bring the United Church of Christ's conference staff and national staff to common goals at the Authorizing Ministry in the 21st Century Event (AM21).
The Ministerial Excellence, Support and Authorization (MESA) Ministry Team of the UCC hosted the week-long gathering Dec. 4-7. This was the first year for the new format for AM21, formerly known as Search and Call.
The goal of the program — to bring conference and denominational staff together to raise questions and seek common solutions to best support Authorized Ministers and Committees on Ministry in the UCC.
"Conference staff and MESA staff feel more connected with each other, and we had a glimpse of future possibilities," said the Rev. Holly MillerShank, the MESA team leader. "And I think we have a renewed commitment to this work."
Three elements shaped the work at AM21: Prayer and worship, reflection groups, and facilitated conversations. Conference and national staff worked together during the week to raise questions, and answer them as best as they could, on Authorized Ministers and Committees in the UCC. The reconfigured MESA team, which welcomed three new members in September, hosted conversations led by pairs of conference and national staff leaders on four different topics: Formation and Authorization, Post-Authorization, Search and Call, and Relationships of Committees on Ministry to Local Congregations.
There were more attendees at the 2012 gathering than in 2010, and about 70 percent of the people at AM21 were church leaders. But MillerShank said her key indicator of the event's success was the feedback she received from attendees.
"The feedback was overwhelmingly positive and beyond our expectations," MillerShank said. "It was the embodiment of postmodern ministry, and highly utilized social media."
An ecumenical delegation, including partners from the Disciples of Christ and the United Church of Canada, and optional immersion experiences in New Orleans and Back Bay Mission at the close of the gathering were the other new aspects for AM21. The biennial gathering was re-envisioned by a planning team of conference and national staff in response to meeting the needs of the 38 conferences throughout the UCC.
---
Related News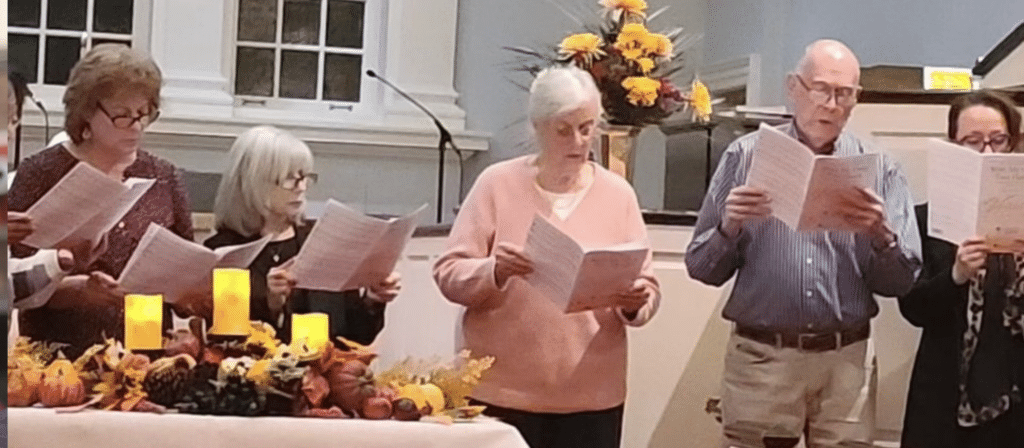 Many United Church of Christ congregations across the country participated in interfaith...
Read More