After summer flooding in Pennsylvania, unused holy space is answer to prayer for school
Like many pastors approaching retirement, the Rev. Debbie Derby often found herself thinking back on her 40 years serving Trinity United Church of Christ in Reading, Penn. She would especially catch herself smiling wistfully as she walked the quiet halls of the church's once-vibrant preschool building.  
"We don't have any children anymore," said Derby, referring not only to the preschool which closed in 2007, but also to the absence of families with young children on Trinity's membership rolls.
But before hanging her clergy robe for good, Derby had an earnest prayer: the pastor wanted to hear children filling up the holy silences once again. Just how that would happen, though, was something Derby and her congregation never would have imagined.  
'Devastating for our community'
On July 9, just four months before her official last day the end of October, a storm dropping five to eight inches of rain blew through Berks County. The deluge set off flash floods in numerous towns, leaving behind the destruction of many buildings. Among them was Reading's Antietam Middle Senior High School.  
"This was devastating for our community, for our school district," said Antietam School District Superintendent Heidi Rochlin. "We are a small district with not a lot of options for our 7-12 graders."
As the school board began seeking solutions, Rochlin quickly ruled out virtual learning for the 2023-24 school year.
"Our students are re-emerging from COVID's online learning. Putting the students back to virtual learning would have worked and would have been a lot easier, but we couldn't do that to them," said Rochlin.  
She added, too, that temporary trailers to house the students were not an option as there was no available land.
So, what was a small school district with few resources going to do? "We had to get creative," said Rochlin.
Churches offer opportunities
Calls soon went out to the area churches to see what might be available. Many church buildings offer an opportunity for increased public usage. With dwindling membership, spacious educational wings and unfilled fellowship halls have become holy ghost towns, while kitchens that once whipped up many a turkey dinner for hundreds only brew coffee for a few.
Just ask Derby about Trinity's unused space.
"Our classrooms haven't been used in years, so when we got the call from the superintendent, we realized we could help," she said.  
"It quickly became apparent that Trinity UCC would indeed be the ideal location for the 2023-24 school year," said Rochlin. "The church was not only down the hill from where the school was, but it had a kitchen and space for a cafeteria as well as eight useable classrooms."  
No charge for rent
As Trinity's consistory discussed just what would be involved with having 400 students move into their sacred space, one thing was made very clear: The church would not charge the school rent.
"We only ask that they pay their own expenses," said Derby. 
In return, the school district has invested in Trinity's campus, providing the church with an updated fire alarm system and high-speed Wi-Fi. 
"They did say they would shovel the snow, too," said Derby, pointing out that with two large parking lots "that is a big blessing."  
"The church has been so gracious by not charging us rent. It shows what a good community partner Trinity UCC is," said Rochlin. "We are a low-income area and it's not like we have reserves to begin rebuilding the school. We are not sure what next year will bring, but we do have open invitation from the congregation to stay as long as needed." 
A fitting send-off
Derby can't think of a better send-off to her retirement than to have witnessed Trinity "modeling the true meaning of what being church is all about."  
"I am so proud of this congregation for making the decision not to charge rent," said Derby, admitting that rent money would have been a great help for the financially struggling church.
As for Derby's earnest prayer before she retired? Soon after the decision to have the students attend school in Trinity's campus, Derby had a powerful realization. While listening to the scripture being read one Sunday, the pastor thought back on prayer to hear children once again in Trinity.
"When it came time for me to preach, I was having a hard time as I was choked up," said Derby.
Tears of gratitude and awe filled her eyes. "When I prayed for children, it was always for little ones," she laughed. "I never expected it would be teens."
---
Content on ucc.org is copyrighted by the National Setting of the United Church of Christ and may be only shared according to the guidelines outlined here.
---
Related News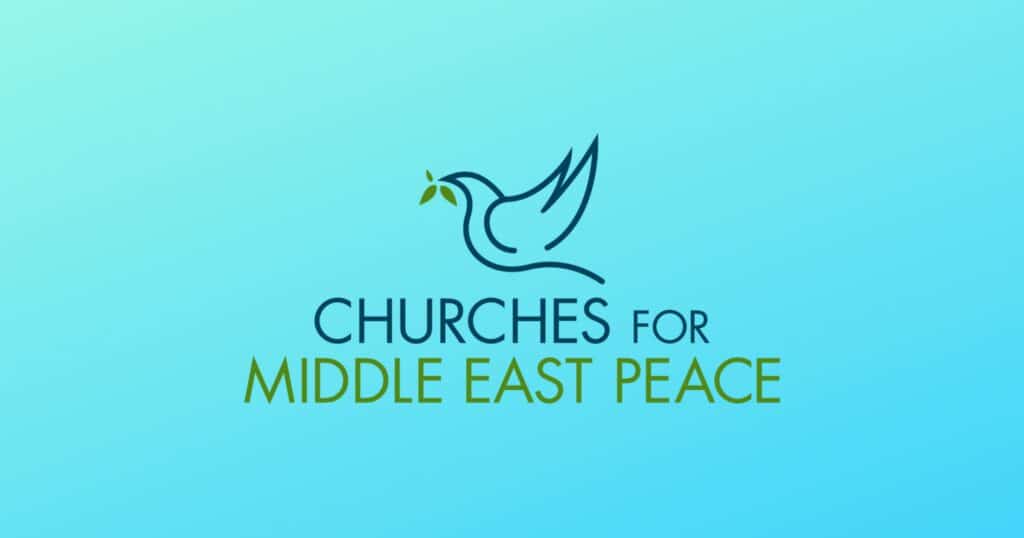 The following statement was issued Dec. 2 by Churches for Middle East Peace (CMEP), of which...
Read More