After Chauvin verdict, clergy across U.S. call for continued police accountability
True justice means accountability. True justice means systemic change.
U.S. clergy took that message to the streets, the public square and spoke up on social media this week after the verdict that brought a measure of justice for George Floyd and his family.
"This is the moment right now, where we recognize things can change.
"This here, God is here."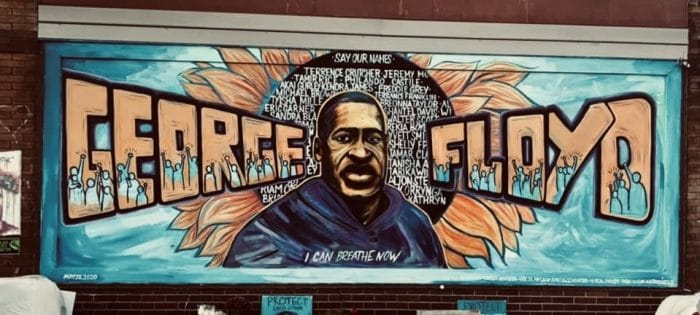 The Rev. Jia Starr Brown, associate pastor of First Covenant Church, shared those words at a vigil in George Floyd Square in Minneapolis Tuesday evening, hours after the guilty verdicts in the Derek Chauvin trial on April 20.
She joined UCC pastors, the Rev. Lawrence Richardson, Linden Hills Congregational UCC, and the Rev. Rebecca Voelkel, executive director of the Center for Sustainable Justice at Lyndale UCC. They were there to celebrate the accountability the verdict brings to the former police officer and to call for continued change.
"Why must the work continue?" Richardson wrote. "Because as Derek Chauvin's guilty verdict was read and I was standing on the place where George Floyd took his final breath, 15-year-old Ma'Khia Bryant was killed by Columbus (Ohio) police."
Seeking a new law
Wednesday afternoon in Washington, D.C., a group of clergy, in partnership with the Washington Interfaith Staff Community and The Center for Racial Equity and Justice, came together to underscore the need for accountability in law enforcement.
The Rev. Graylan Hagler, senior pastor of Plymouth Congregational UCC, and the Rev. Mahogany Thomas, executive minister of People's Congregational UCC, said the church must lead around issues of social justice.
"The church really needs to to expose the truth and not try to sugar-coat it," Hagler said.
The Rev. George Gilbert, Jr., organizer of the event, is pushing for passage of the George Floyd Justice in Policing Act. He underscored the call for systemic change and accountability in stark terms.
"Even throughout the trial over George Floyd's murder, killings by police have mounted throughout America," he wrote, noting that during the three weeks of the Chauvin trial more than three people a day, 66 souls, died at the hands of law enforcement nationwide, with Black and Brown people representing more than half of the deceased.
Collective grief, anger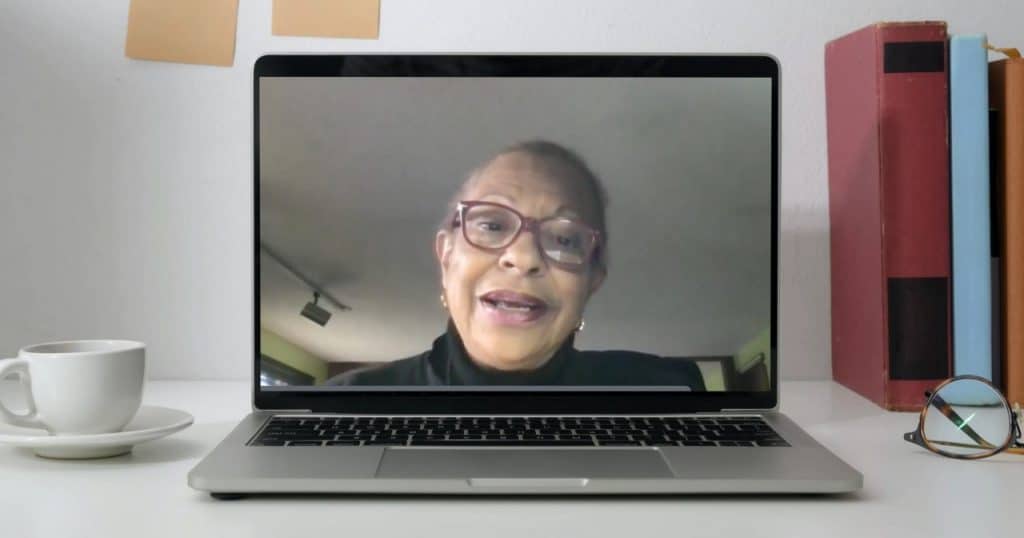 Faith in Public Life also brought a group of interfaith clergy together on Facebook April 21.
"We have been reeling … it has been hard to watch and to deal with," said the Rev. Susan Smith, speaking of George Floyd's death and the former police officer's conviction for his murder. The founder of Crazy Faith Ministries in Columbus, Ohio, said Ma'Khia Bryant was killed in her community.
"The country has a collective grief and a collective anger that we have to deal with, and it is really incumbent on faith leaders to help make things make sense," she said. "This is a moral dilemma. We faith leaders are charged with making morality mean something to people."
'A lot of things we can do'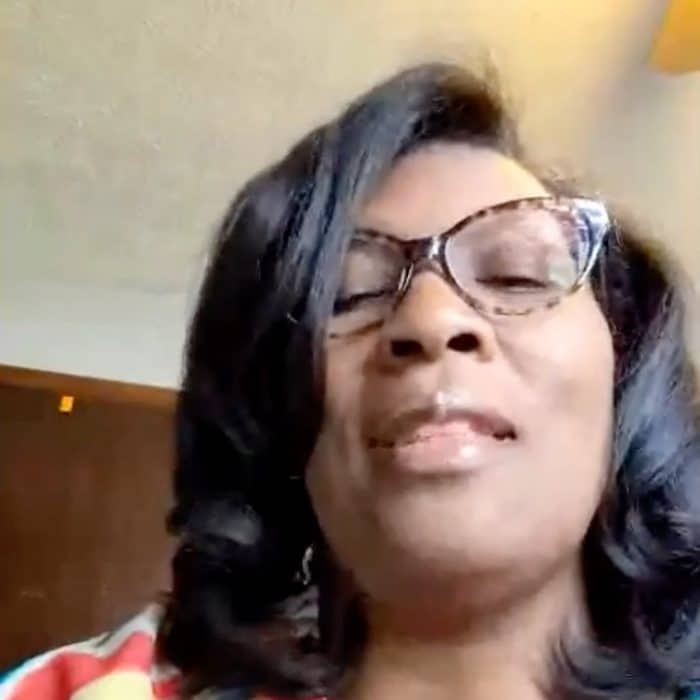 Adrienne Hood, representing True Love Ministries in Columbus, said she became a member of the "involuntary club" when her son Henry Green was killed by two police officers.
"I have been fighting for accountability and it's been a long five years," Hood said. She'll be going back to court in November to continue to try to get accountability for her son.
Hood said there are "a lot of things we can do as a community to get that accountability we are looking for. We should not have to advocate for the humanness of our loved ones. … It's very important for policies to be changed." She urged community members to challenge elected officials to change the policies and to push back against the police union.
'Sync up with God's dream'
Rev. Jacqui Lewis, pastor of Middle Collegiate Church in New York City, also called on people to get involved. She spoke of God's dream from the world – love your neighbor as yourself.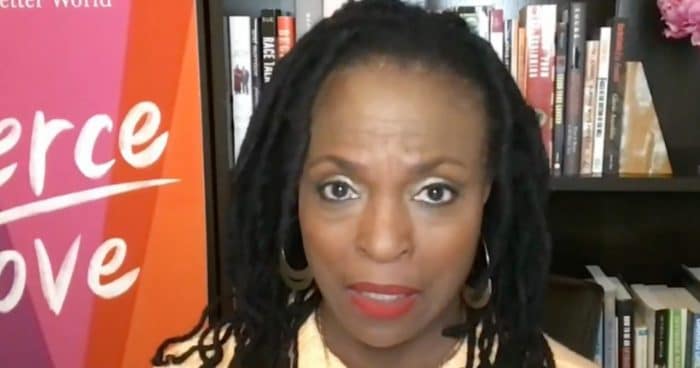 "I am dreaming that everyone who is outraged will take to the streets… social media, running for office, working in the schools," she said. "We are responsible – we are the ones we have been waiting for.
"If we the people of God are going to sync up with God's dream, then we have to sync up with the sanctity of life and we have to sync up with reforming policing."
Rabbi Danya Ruttenberg of the National Council of Jewish Women referenced a verse in Deuteronomy 16 when she talked about "setting up just systems of justice, govern all the people with due justice, showing no partiality or no bias, implicit or explicit.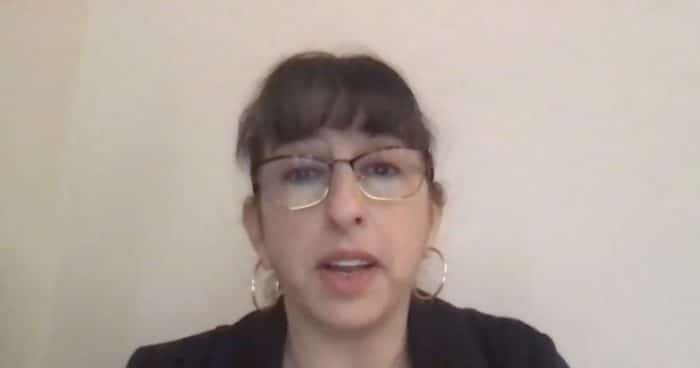 "We know that all of our broken systems are intertwined and they are poisoned by white supremacy," Ruttenberg said, mentioning policing, incarceration, education, and systemic racism connected to health care.
"We must not rest until we can hear the commandment to create not only systems that offer up basic accountability, but systems that are just from the inside out." She called on all to take up Lewis' charge to sync up our dream with God's dream and to help bridge the gap by taking action.
Change policing locally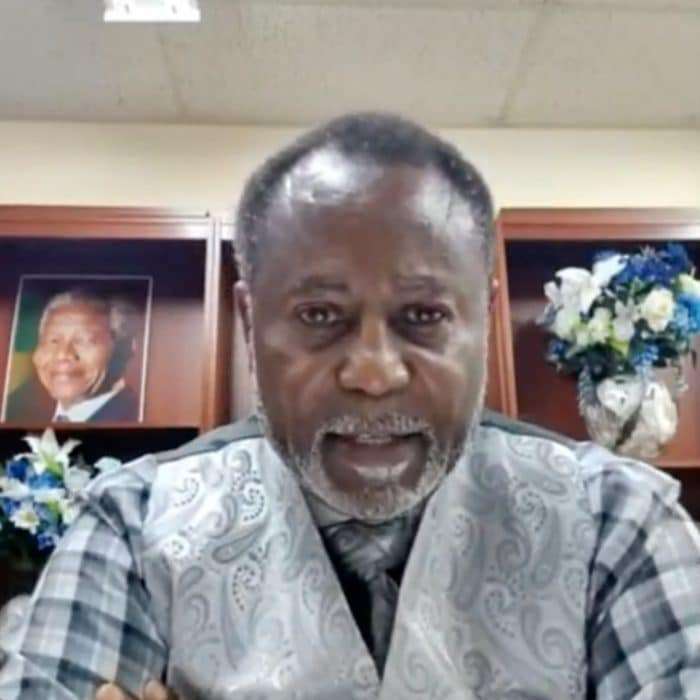 The Rev. Reginald Gundy, pastor of Mt. Sinai Missionary Baptist Church in Jacksonville Fla., called Chauvin's conviction a "historic moment for this country" and noted "the way the conscience of a nation was awakened by this tragedy."
"From the moment the world saw George Floyd's murder, no outcome other than the conviction of this killer would provide accountability," Gundy said. "We have to create policies to save lives and to prevent police killings from happen in the first place. We can never change our streets from battle grounds to playgrounds without the love of God, without just laws."
He said that the U.S. needs a fundamental change of policing at the local level, saying that one can call for justice, but often the policies dictate something else.
"We must pass the George Floyd Justice in Policing Act at the federal level," he said. "It won't solve every problem, but it is a great start."
On May 6, the Thursday before Mother's Day, Gilbert and The Center for Racial Equity and Justice are organizing a rally cry. The group hopes to bring together 1,000 mothers and grandmothers in the nation's capital to answer George Floyd's cry of "Momma" and demand that the president and Congress immediately address police reform.
---
Related News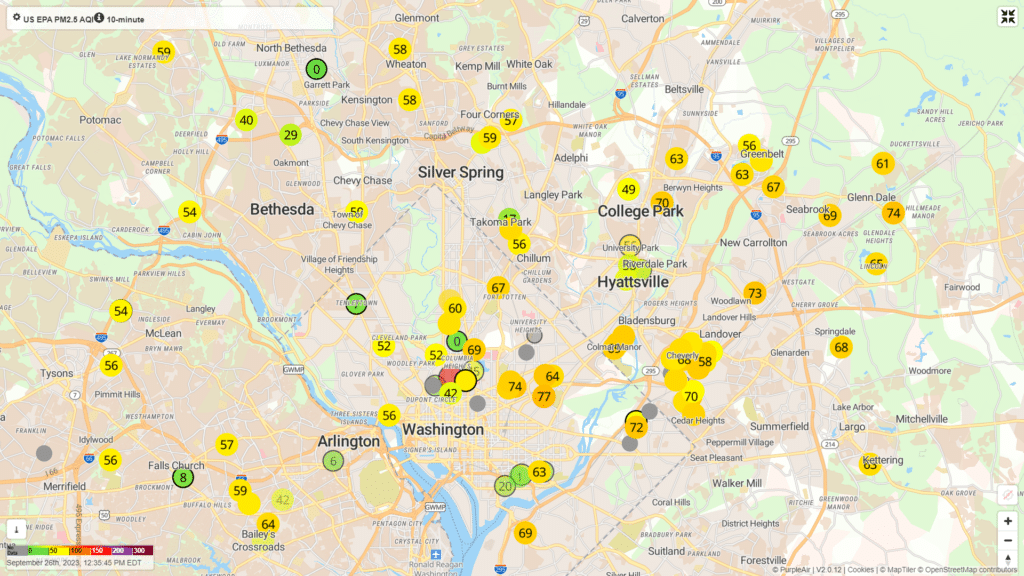 This summer, the United States experienced some of the worst days for wildfire pollution in...
Read More