Advocates propose electrification as way for Synod to 'protect God's earth'
The 2023 General Synod of the United Church of Christ will consider 17 resolutions and several bylaw changes when it meets June 30-July 4 in Indianapolis. This is one in a series of articles about them. Full texts of each of the proposed resolutions are available at the General Synod website.
A resolution proposed for this year's General Synod aims to encourage new energy for electrification.
The proposed Resolution Urging Planning for and Implementing Electrification was submitted by 11 Minnesota churches and invites congregations and individuals to make plans for transitioning items such as appliances, heating and cooling systems, and other machines to electric power when old ones break or become outdated.
Stoves are perhaps one of the more prominent examples of switching from a gas to electric appliance. "Leaky Stoves and Deadly Gases" was the focus of a recent UCC Creation Justice webinar where experts shared the impacts of gases like nitrogen dioxide and carbon monoxide that can come from gas stoves and cause harmful pollution inside of homes and beyond. They offered traditional electric or induction stoves as better for the environment and health.
In fact, the resolution describes that anytime fossil fuels get burned inside of buildings — think dryers, hot water heaters, HVAC systems, etc. — they can create chemical levels that have potential to cause health problems like asthma, particularly in children. In this way, planning for electrification is one way that "protecting God's earth also protects God's people," the resolution suggests.
Going clean
This proposed resolution originated from the Earthwise Team at Mayflower United Christ of Christ. The Rev. Dwight Wagenius, Mayflower community minister and active Earthwise member, said it emerged from the group as a practical way to take action in response to the injustices of climate change.
"The answer now is electrification," he said. "The practical thing with established, known technology is electrification. In Minnesota, we have cleaner electricity, and I think that's happening generally throughout the country. So our obligation now is to use that clean energy."
The resolution notes that renewable sources of electricity — such as wind and solar — are becoming more affordable, with anticipation that costs will continue to lower "as expensive coal-fired electric generation is retired."
Another factor paving a path for electrification is the Inflation Reduction Act of 2022 that offers new and extended tax credits for clean energy over the next 10 years. These can help lower the cost of purchasing certain appliances and items involved in electrification, with funds geared toward middle- and low-income people, the resolution says.
Making the switch
It's no secret that electrification takes resources and time to implement.
"That's why the tenor of the resolution is planning," Wagenius said. "Because these things cost money, and money is dear in many ways. So you plan."
Mayflower has put extensive energy toward planning for electrification among other efforts to become a carbon-neutral community by 2030. Their work, featured in a UCC video celebrating Earth Day, has included installing solar panels, developing pollinator gardens and becoming a zero-waste trash site.
But it didn't start with these large, visible changes. It began with steps like checking for air leaks and adding weather stripping around doors and windows, Wagenius said.
Starting with smaller steps and planning for bigger ones is important because switching from a gas-powered water heater to an electric one, for instance, "is not as simple as taking out the old one and plugging in a new one," he said. Electricians and plumbers are often less accustomed to making this kind of transition, so church or homeowners have to do more legwork to plan and implement the change.
Wagenius points to resources in the resolution's footnotes as helpful in the planning process, such as Electrify America guides that walk individuals and groups through electrification steps. He also encourages people to look into local resources. One "resolve" of the resolution requests that UCC Conferences and Associations also distribute this kind of information and guidance.
For future generations
Beyond logistics, the proposed resolution presents electrification as a long-term investment in stewardship.
"We are so proud in America of the things we own. But we don't own creation," Wagenius said. "We are tenants here for our lifetime max. We have an obligation to our neighbors now, neighbors everywhere and neighbors in the next generation, and the next generation, and the next generation."
The proposed resolution's spirit comes from the biblical call for people of faith to be good stewards of this creation that is declared good. "God calls on each of us and all of us together in community to act prophetically, to be role models, to be the Moses of our time in the care of creation," it reads.
Find the full text of this resolution and learn more about General Synod 34 here.
---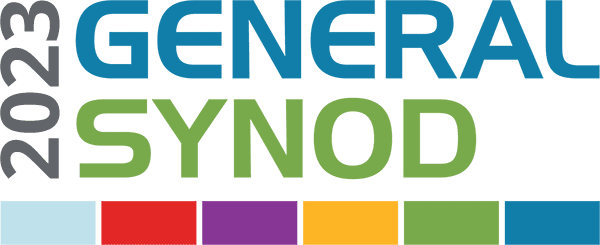 The United Church of Christ's 34th General Synod will be held June 30-July 4 in Indianapolis. For registration, programming, information and more, visit generalsynod.org.
---
Content on ucc.org is copyrighted by the National Setting of the United Church of Christ and may be only shared according to the guidelines outlined here.
---
Related News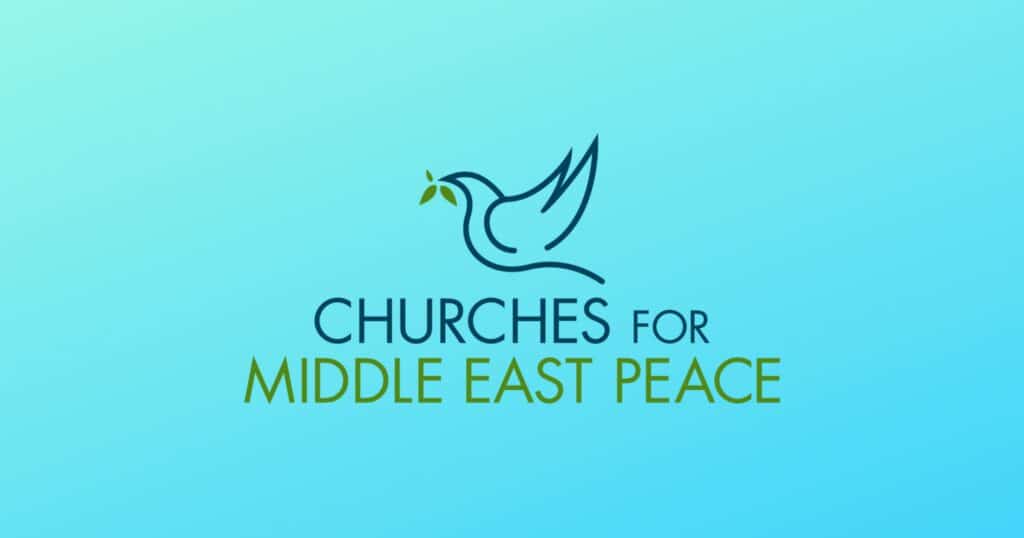 The following statement was issued Dec. 2 by Churches for Middle East Peace (CMEP), of which...
Read More