A week after Charlottesville, UCC clergy ready for Boston
United Church of Christ leaders, clergy and congregants are putting their bodies on the front lines again this week, in opposition to racial hatred and white supremacy — this time in Boston — as far-right hate groups and those who stand against them prepare to publicly march in the city this weekend.
UCC General Minister and President the Rev. John Dorhauer, will join members of the denomination and interfaith colleagues for prayer services as they stand in solidarity and demonstrate their love of neighbor.
"We've seen this before, we've been here before, and we will be undaunted in the face of a seemingly intractable evil, but we will not back down, and present ourselves in the face of this evil with courage, conviction and with passion," Dorhauer said. "We will not be silenced, discouraged and certainly not diminished. And love will win."
The events in Boston take place on Saturday, August 19, on Boston Common, a downtown public park, a day after an interfaith vigil service on Friday evening at Temple Israel, the largest Jewish community in the Boston area, in cooperation with UCC congregation Old South Church and a Boston mosque.
The right-wing rally is being termed a "free speech rally" by its organizers, with some of the same speakers from Charlottesville, where hate groups clashed with opponents, resulting in three deaths, invited to Boston. It has created controversy and drawn wide opposition, with the city's mayor has said that hate groups are "not welcome" in Boston. Numerous opposition rallies organized by anti-hate, racial justice, Black Lives Matter, faith groups and local community groups, are planned throughout the Boston area.
"Charlottesville made it very clear that the United Church of Christ has not only something to say, but something transformative and critical for the movement — the movement of America's ongoing effort to dispense with race hatred and live out the original dream of this country that all are created equal," said Dorhauer. "The movement has ebbed and flowed, and gained and lost ground. However, I don't think I'm alone in seeing this as white supremacy's dying last gasp… There is no way the United Church of Christ is sitting on the sideline in this moment. There is too much at stake."
On Sunday morning at Old South's worship service, Dorhauer said he plans to "talk about what a denomination committed to the love of neighbor looks like. And I'm going to remind them that this exploration of love of neighbor is being undertaken in a political climate where hate speech is given safe space."
The Rev. Kelly Gallagher, associate conference minister of the Massachusetts Conference, plans to be at the weekend's events and believes the rise of white supremacy should be challenged by people of faith.
"If ever there was a time for Christians — particularly white Christians — to enter the fray, it is now," she wrote on the conference website. "The wave of white supremacy will keep coming as the push against it gets stronger. Let us stand before it with love, claiming in the name of Jesus our call to love our neighbor as ourselves. While some who claim Christ as Lord spew hatred and embrace violence to advance their cause, let us be the Christians who are known by our love.
The Rev. Laura Everett, president of the Massachusetts Council of Churches, said, "We know this moment calls for urgency, pastoral and prophetic wisdom, and solidarity. We know everyone has a role to play. We know we're in this together, God willing, for the long road to freedom. We know God longs for the liberation and flourishing of every person. We know we will not be free until we learn to see, name, and dismantle the racism, violence, anti-Semitism, white nationalism, and multiple forms of interlocking oppression in our society."
Last week, the Rev. Traci Blackmon was in Charlottesville, alongside hundreds of clergy from other progressive Christian, Jewish and Muslims faiths. Dorhauer believes that the presence of two national officers of the church at these events is a reminder that local ministers are joined by the whole church when confronting the hatred of groups like Nazis, the KKK and white supremacists.
"As officers, we can't call anyone to be present to this danger and not be present to it ourselves," Dorhauer said. "When anyone of the officers is present, it is not just their personhood, but their office, and everyone on the front lines needs to know that the wider church is with them and behind them — they deserve that."
---
Related News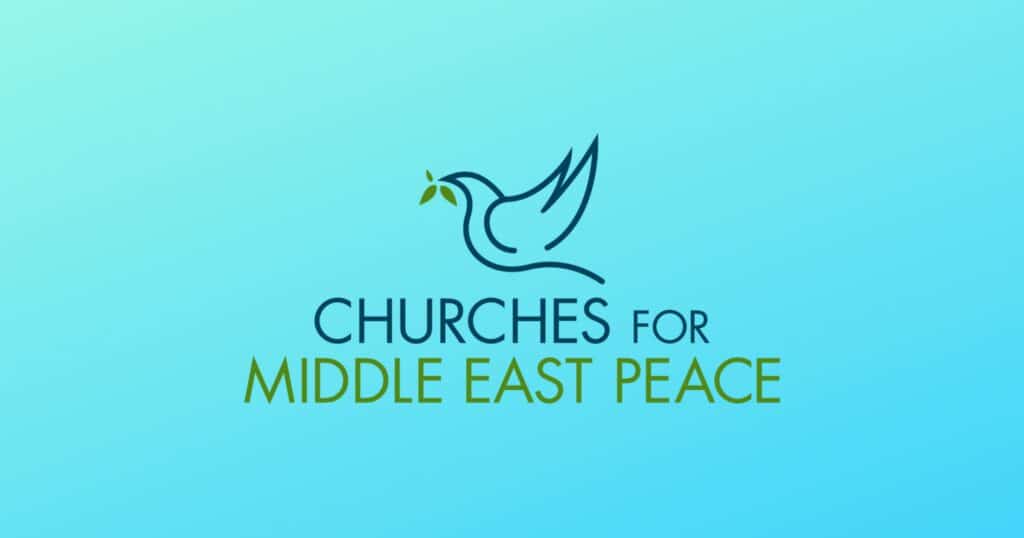 The following statement was issued Dec. 2 by Churches for Middle East Peace (CMEP), of which...
Read More