A Tiny House aims to provide big solutions for South Carolina LGBTQ community
When LGBTQ individuals near the campus of Clemson University, in the areas of upstate South Carolina unexpectedly find themselves without a home or a place to feel safe, Peace Congregational United Church of Christ will be ready to meet them.
Congregation members and the Clemson community are working side-by-side in the design and construction of a tiny house, a mobile residency for a person in the LGBTQ community who is no longer welcome in at home. The $20,000 project is in progress with the help of a $10,000 Grasstop Grant from UCC Justice and Witness Ministries. The first occupant could be ready to find refuge there in January.
"We are in the Deep South, and LGBTQ individuals are particularly vulnerable in Upstate South Carolina, and often experience rejection by friends and family when they come out," said the Rev. Bruce Schoup, pastor of Peace Congregational. "This project hopes to provide short-term, immediate housing so that the individual or individuals can stay in the community where they feel most secure, in space which they do not need to share, and space that feels special — thus, a tiny house on wheels."
The ministry has two areas of focus: first, to provide emergency, short-term housing for LGBTQ individuals who are thrown out of their homes because of their sexual orientation, and second, to engage with Clemson students to offer its and an inclusive, welcoming and progressive Christians presence through a campus group called PR(i)SM, a new ministry of Peace Church.
The new $10,000 Grasstop Grant comes from the denomination's Neighbors in Need program, one of the UCC's five special mission offerings. The grant is a partnership with UCC congregations like Peace Congregational, provided for innovative justice work. Neighbors in Need supports ministries of justice and compassion throughout the United States. Grants are awarded to churches and organizations doing that work in their local communities.
The remaining costs for the project are being donated, which includes about $6,000 in materials and supplies, private gifts, and labor.
Schoup expects about 100 people to be involved in the project, and he isn't certain about the number of people who will eventually use it.
"It's difficult knowing how many people will benefit from the project over the course of time," he said. "It will begin by benefitting individuals for a two-to-three-month period, after which time it will move on to the next person in need, continuing that pattern into the future.
The Tiny House will sit on a 16-foot trailer, where it can be moved to various locations as needed. Construction began this summer, with the interior scheduled to be completed by December. In addition to providing a safe and mobile location for vulnerable LGBTQ persons, the Tiny House is designed to feel more like a home instead of a trailer on the inside, and there are also enviro-friendly components, such as a biodegradable toilet.
The idea for the Tiny House came to Schoup when he visited a project in Seneca, S.C., where a small trailer sat in a lot. Schoup saw it and determined it was something that Peace Congregational could replicate — putting the whole plan in motion back in 2016, an effort to meet a critical need for temporary housing in South Carolina. According to a 2012 study, 1.6 million young people find themselves homeless in the U.S. each year, with 40 percent of them identifying as LGBTQ.
Peace Congregational was one of the first churches to receive a Neighbors in Need Grasstop Grant, part of a new approach by Justice and Witness Ministries to provide increased funding in hopes of a higher community impact. Beginning this year, Justice and Witness Ministries moved to an annual awarding cycle — instead of a biannual cycle. The 2017 Neighbors in Need applications are available online only, and the suggested offering will be taken by churches in early October. Grant recipients will be announced shortly thereafter.
---
Related News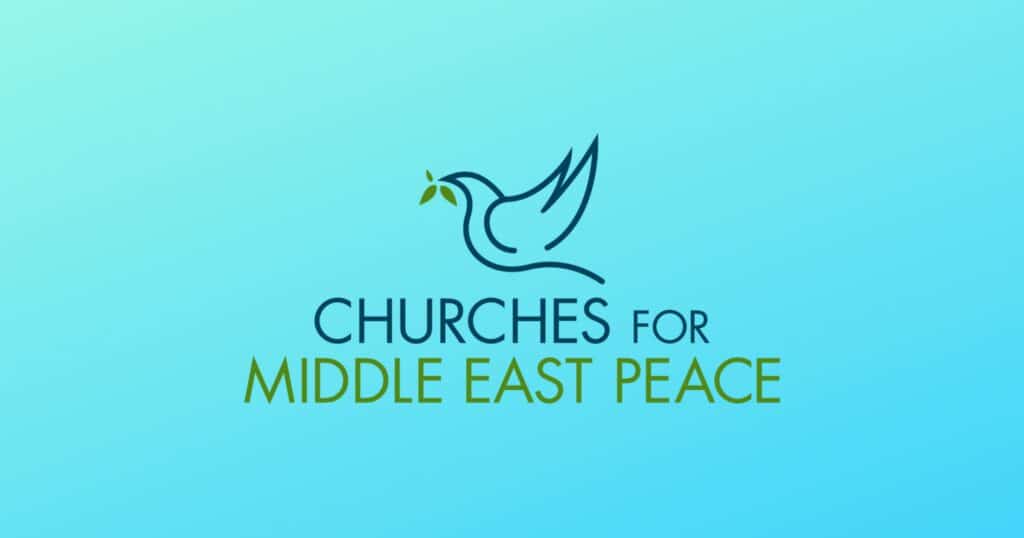 The following statement was issued Dec. 2 by Churches for Middle East Peace (CMEP), of which...
Read More