A Spirit Unbroken: Inspiration from Benjamin Chavis, Jr.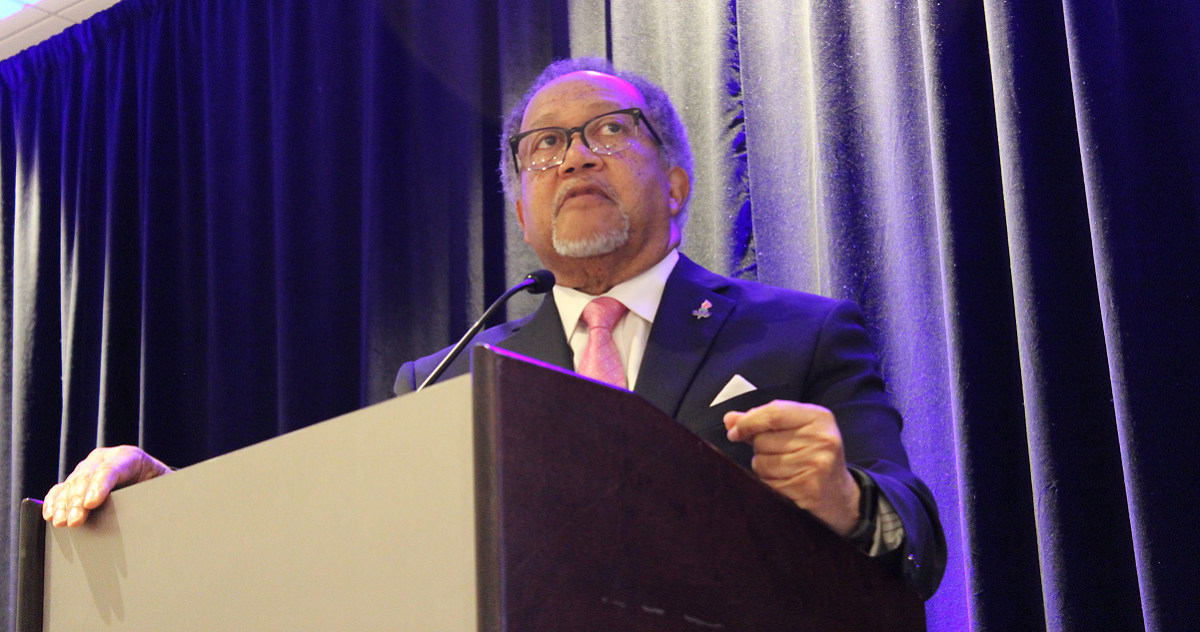 In a keynote address at the 6th Annual HBCU Climate Change Conference, Benjamin Chavis, Jr., concluded with a plea. If those in the audience did not remember anything else from his speech, they should remember this: Don't let anybody or anything break your spirit.
These concluding words had a particular force after hearing Chavis recount the many challenges and struggles he has endured, including 5 years as a political prisoner when he and nine other activists known as the Wilmington 10 were framed for a crime they did not commit.
Because of the time he spent in a North Carolina prison, "the last thing" Chavis wanted to do was get arrested again in that state, but that was precisely what happened when he arrived to protest the dumping of carcinogenic waste in a black agricultural community in Warren County, North Carolina. In recalling his decision to join the 1982 protest, Chavis declared that one cannot let fear of repression keep one from doing what is right. As it turned out, Chavis—unlike the other protestors—was not initially arrested for lying down in front of the dump trucks as they attempted to deliver the first loads of toxic waste. He was arrested instead for driving too slow as he drove to the jail to bail out some of the protestors.
In the midst of the struggle against the dumping of toxic waste, Chavis coined the phrase "environmental racism." He would later lead the UCC's Commission for Racial Justice when it authored the landmark Toxic Wastes and Race in the United States. This study was the first to document the pervasiveness of environmental racism throughout the country in the placement of toxic waste dumps.
Because he has lived through decades of hard fought struggle, Chavis is especially passionate in opposition to the environmental rollbacks under the present administration that are reversing many of the gains that have been achieved. Notably, Chavis remains an optimist. In pointing to present conditions of fear, he believes the challenge now is to activate the aspirations of people. His own story and testimony demonstrates the possibilities of such leadership as he shares his contagious spirit of hope.
In recognition of all that he has done in the pursuit of environmental justice, Chavis was awarded the conference's Damu Smith Power of One Award.
Along with Texas Southern University and the Deep South Center for Environmental Justice, the United Church of Christ co-convened the 6th Annual HBCU Climate Change Conference. The conference theme was "Fighting for Our Lives."

---
Related News
One hundred and twenty-five years ago, the United States was in the throes of a most vibrant...
Read More