A Pope and a Prophet: Desmond Tutu as a Champion for Climate Justice
While Pope Francis has inspired some progressive Christians, he has also sparked mixed feelings, if not outright opposition, from others due to his stands on LGBT rights, abortion, women's ordination, the canonization of Junipero Serra, and the role of Catholic bishops during the child sexual abuse crisis. For those who are struggling with the contradictions and who need another big holy guy to embrace, let me suggest an alternative: Desmond Tutu. Tutu has an admirable track record on a variety of causes. For instance, he famously once said, "I would much rather go to hell than go to a homophobic heaven." For years, he has also been a leading prophetic voice in the struggle for climate justice.
Like Pope Francis, Tutu has drawn international attention to the intersection between climate change and inequality. In a move reminiscent of the Truth and Reconciliation Commission in South Africa, he joined forces with Oxfam in 2009 amid UN climate deliberations in Copenhagen to hold a hearing on the disproportionate effects of climate change on the world's poor and disenfranchised. Witnesses included farmers from Uganda and Peru as well as a Bangladeshi cyclone survivor and a hurricane Katrina survivor. In Copenhagen, Tutu additionally decried the aspirations of wealthy nations to force further suffering upon the continent of Africa. Since the goal of capping the global rise in temperatures at 2C would have translated into a 3-3.5C rise for Africa, Tutu declared that such a plan would "condemn Africa to incineration and no modern development."
Over the years, Tutu has issued op-eds on climate change that I like to think of as "the Tutu encyclicals." In these hope-filled pieces, he encourages us to heed God's command to till and keep the earth. As opposed to individual efforts at energy conservation, he directs us to the successful strategies of collective action utilized by the anti-apartheid movement. He speaks of divestment and sanctions. He advises boycotts of "events, sports teams and media programming sponsored by fossil-fuel energy companies." He suggests demanding "that the advertisements of energy companies carry health warnings." He urges us to "press our governments to invest in renewable energy and stop subsidizing fossil fuels."
Tutu is now doing more than sharing the wisdom he has gained from past struggles. He is spearheading an online effort to put pressure on the world's leaders to take decisive action in mitigating future climate change. In a petition on change.org, Tutu calls upon Obama and UN Chief Ban Ki-Moon to "respond urgently to climate change by setting a renewable energy target of 100% by 2050." As the UN conference on climate change approaches this December, perhaps it is Desmond Tutu who can rally the faithful to action. He is certainly a holy hero worth embracing.
---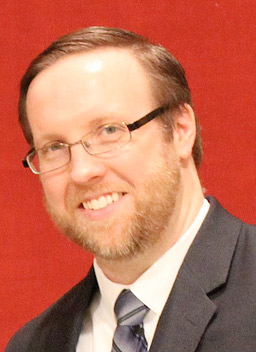 The Rev. Brooks Berndt is Minister for Environmental Justice for the United Church of Christ.
---
Related News
One hundred and twenty-five years ago, the United States was in the throes of a most vibrant...
Read More