A Seismic Shift
An Overview of the June 2022 Supreme Court Rulings
It is not hyperbole to say that this past Supreme Court session was one of the most consequential in modern American history. It is not hyperbole to say the repercussions of these decisions will have long-term and in some cases horrifying consequences for generations to come. It also important to note that this is not the first time that the Supreme Court has rolled back civil rights for Americans. 
For example, after Reconstruction in the late 1800s, the Supreme Court repealed and weakened the Civil Rights Act of 1875 and the 14th and 15th Amendments to lay the groundwork for the rise of Jim Crow. But, the opinions handed down by this court have, in one month, wrought significant harm to the forward march of human and civil rights. We are witnessing a tremendous shift in standing jurisprudence. Because of this, it is important for us to have some understanding of these changes and their implications. Here is an overview of some of the prominent cases the Supreme Court issued opinions on in the past month.  
Dobbs v. Jackson Women's Health Organization
In this decision, which garnered much of the attention this month, the Supreme Court vacated nearly 50 years of precedence saying the Constitution does not guarantee the right to have an abortion. The Supreme Court with a 6-3 ruling turned the question of abortion access back to the states. This decision impacts every person who can give birth, but we know that Black women and other women of color, and women in rural or low-income areas will face an even greater challenge accessing and obtaining abortions and other reproductive health care. Already we are seeing the impacts of the ruling, eight states have now banned abortion outright and many are working toward that end. Concerningly, Justice Thomas in his concurrent opinion stated that this ruling indicated a need to reconsider other settled precedents including Griswold (contraception access), Lawrence (gay relationships), and Obergefell (gay marriage).
West Virginia v. Environmental Protection Agency
The far-reaching ramifications of this case cannot be overstated. It essentially throttles the ability of the Biden (and future) administrations from combatting climate change. Beyond that, it limits the ability of an administration to exercise executive power and authority by curbing the authority of federal agencies to make regulations unless they are explicitly authorized by Congress. The dissenting justices said this ruling makes it so the executive branch, via the EPA, will not be able to respond to the pressing issue of climate change. Taking it a step further, the court has effectively stripped regulatory agencies of their power to nimbly and adequately respond to emerging issues – ones that may not have initially been in the minds of lawmakers, but ones that are critical to address.
New York State Rifle and Pistol Association Inc. v. Buren
In New York state, a law that has been on the books for decades, stated people needed a compelling "special need" to carry a gun outside the home. The court ruled that in order to stick to the spirit of the Second Amendment, people have the right to carry a gun outside their homes for their self-defense. In this case, the Supreme Court stripped the ability away from the states to make laws, whereas in the Dobbs decision the Supreme Court gave the ability to the states to determine abortion access. Gun violence has impacted millions; in our homes, schools, parades, shopping malls and every aspect of our daily lives. This decision makes it harder for states to enact gun violence prevention legislation.
Egbert v. Boule
In this case, an Inn owner (Robert Boule) sued a border patrol agent for violating his First and Fourth Amendment rights when an agent, without a warrant, entered his establishment – as Boule intervened the agent threw him to the ground and injured him. The Court ruled that there is no standing to sue for the agent's excessive force. The concern for the impact of this decision is over the lack of ability to enforce accountability on behalf of these agencies with such broad authority. The decision grants what amounts to immunity to individual officers of these agencies if they do something that violates the constitution.
Andrus v. Texas
A prior decision made in 2020 by a different Supreme Court held that Terence Andrus, a death row inmate, received ineffectual legal counsel at his trial, which violated his constitutional rights. Mr. Andrus has a serious mental condition, which played into the Court's decision in 2020. This decision was reversed by the current court and now Mr. Andrus' death sentence has been reinstated. This is a blow to anti-death penalty advocates, and the summary reversal issued by the court is an unusually cruel act. It also signals to the lower courts that past decisions will not necessarily be upheld by this current court (and its ideological composition).
Vega v. Tekoh
Nearly 60 years ago, the Supreme Court ruled that police officers must offer warnings to suspects, called "Miranda warnings." In the case, Vega v. Tekoh, the judges negated the ability of a person to sue if they are not read their constitutional rights. The decision has, instead, created immunity for police officers who don't avail suspects of their Fifth Amendment rights, making it harder to enforce the Fifth Amendment.
All told, the Supreme Court issued a series of rulings in June completely reshaping the country in a manner of ways. As a result of this season of decisions, people have fewer rights. From abortion access, to the ability to protect ourselves from the avarice and whim of federal officers. There is not a common thread in the decisions, because the application of the law was less reliant on one methodology of thinking, but rather applied as needed for the desired outcome. In one case, states' rights are tantamount, and in another states are unable to make their own determinations. This court has a deliberate agenda and we got a good glimpse at what the next generation of Supreme Court decisions will look like.  
There is more reason to be concerned. The court in their announcement of cases to consider in October included Moore v. Harper, which could potentially give state legislatures significant power over federal elections in drawing congressional maps and adjudicating elections. This sweeping power given to legislatures would allow partisan legislatures to determine the scope and ultimately the result of federal elections.
It is important to learn about what is happening in your community and country. The actions of a Supreme Court can feel far away, but the ramifications of their decisions impact every single person in this country (and in some cases the world). We can use that knowledge to mobilize and take action, to organize and advocate for the most vulnerable. The United Church of Christ has a storied history of taking decisive action to love our neighbor, care for creation, and protect the future of children. And we will continue doing that work in the face of these challenges. That's what faith is, after all, believing in things not seen. Being willing to work toward a hoped-for but unknown future.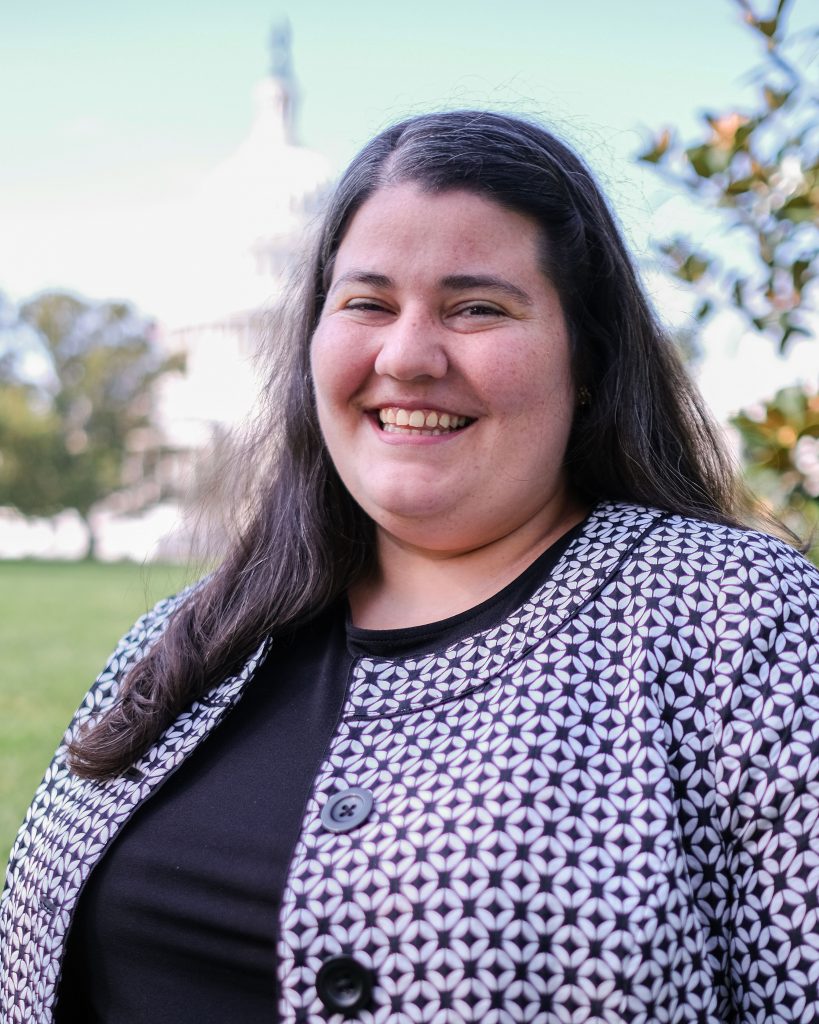 Katie Adams is the Domestic Policy Advocate for the UCC Washington D.C. Office
---
Related News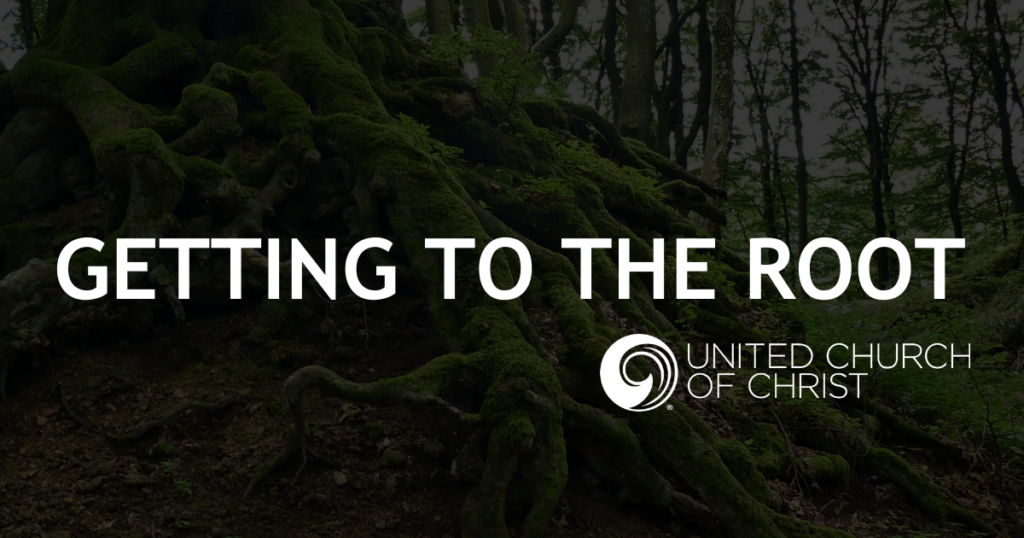 Following the declaration of the establishment of the State of Israel in 1948, Palestinians...
Read More